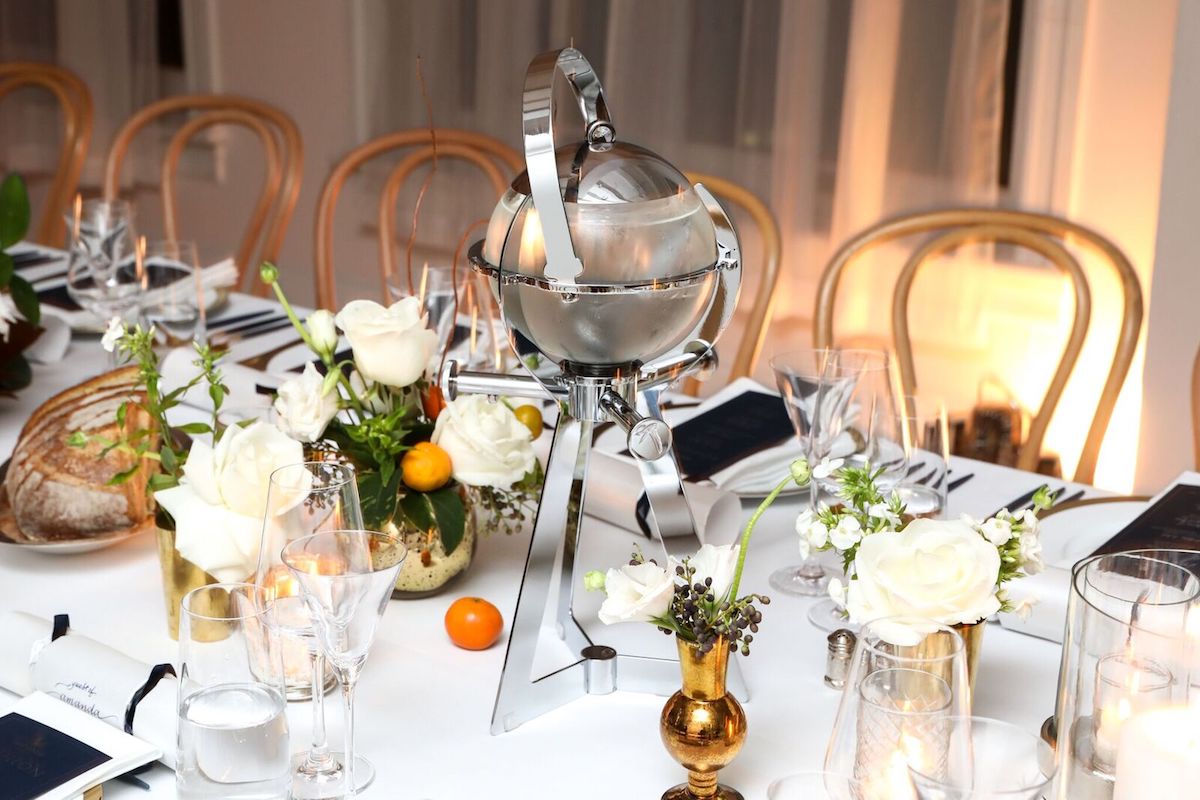 Hosting the Ultimate Martini Dinner Party
In a world that's high on adrenaline and low on patience, it's almost archaically endearing to sit down for a dinner party and more so, of course, if it's centered around martini. As part of their launch of a martini fountain centerpiece La Fontaine, Grey Goose alongside Vanessa Traina, creative director at The Line, hosted their own dinner party and told us about all its ins-and-outs.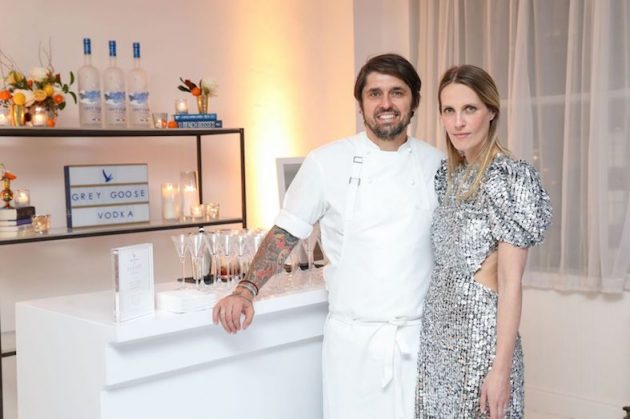 Chef Ludo Lefebvre and Vanessa Trana | Photos: Courtesy of Benjamin Losovsky
"In my experience, everything goes very well with vodka," says Traina. On this particular night, she was hosting the dinner with La Fontaine as the centerpiece at the table. Inspired by the absinthe fountains of yore, the centerpiece serves up to three martinis simultaneously. It fits at least eleven so that one never really has to leave the table. One simply pours all the ingredients into the glass orb and stirs with three faucets to pour the drinks into glasses.
"The Fontaine is such a fun immersive experience for your guests. It's the immediate icebreaker. You keep the drinks flowing all night and don't have to worry about getting up from the table," says Traina. "It just feels like such a natural way to keep the evening going from stage to stage." Indeed, as Chef Ludo Lefebvre served a traditional French Revillon with a twist of caviar dessert, cocktails keep the crowd just as curious. "Seamless event, seamless planning," says Traina whose choice of evening activity is a dinner party. She explains that it's a good opportunity to extend beyond your most immediate circle.
The Fontaine, sold at The Line, is an easy entertainment but Traina also cites two other important details: preparation and visual appeal are still key. Around the centerpiece, the stylist suggests pairing smaller arrangements and flowers of different heights, ideas, and textures. The final product is then one wholesome idea. Be wary though, Traina "strongly dislike[s] invitations with an obscure or open-ended dress code that is difficult to decipher." While in New York anything can really satisfy a theme depending on how you look at it, the stylist's best advice is that one should always dress their mood. Overdressed or head to toe is street style, "Being in such a diverse and cosmopolitan city it's not strange to have someone on both ends of the dress spectrum."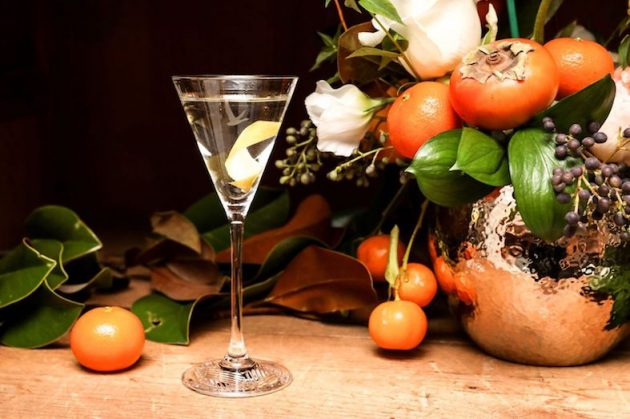 Grey Goose Martini
As the cold creeps in and we saunter around holiday tables, martinis will surely bring in some seasonal spirit.
La Fontaine, Grey Goose, $1,500. Available at The Line.