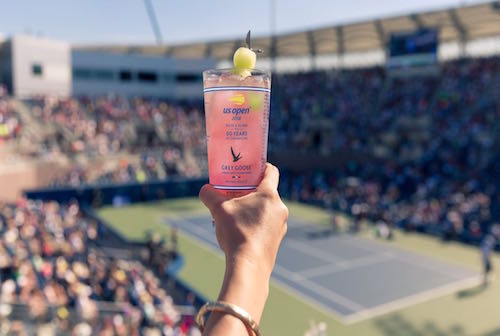 It's Been A Long Week: Honey Deuce

As true believers of the work hard, play hard mantra, we present you with It's Been a Long Week, a weekly column aimed at awarding some liquid appreciation to you for just being yourself, dammit. Make yourself a glass or two, on us —  you deserve it.
The US Open helps ease the pain of that bittersweet end-of-summer time. World class tennis and cocktails? With Serena William's fairytale comeback and Roger Federer's stunning performance, you absolutely need the official vodka cocktail of tennis week. Grey Goose offers the perfect remedy: refreshing and equipped with tennis balls and all. The Grandstand bar will even serve frozen cocktails beyond the Grey Goose stands at the stadium. But no matter whether your best seats are in house or on your couch, the Honey Deuce is a must and we have an insider tip on how to make one. Three simple steps and voila!
Ingredients: 
1 1/4 oz Grey Goose Vodka
3 oz fresh lemonade
1/2 oz raspberry liqueur
1 or more honeydew melon balls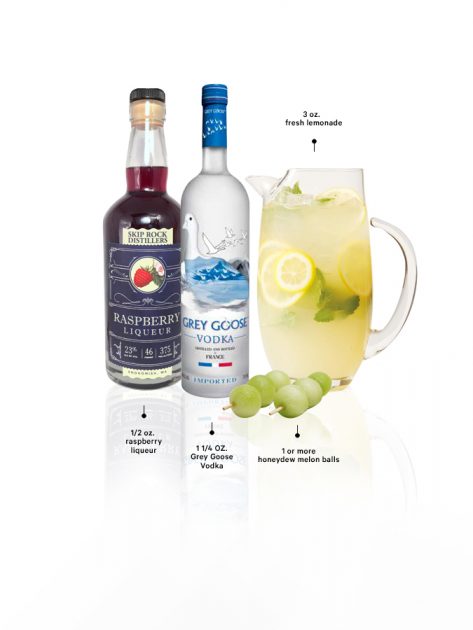 Method: 
Fill a chilled Collins glass with ice
Add vodka
Top with fresh lemonade and raspberry liqueur
Garnish with a skewer of 1 or multiple frozen honeydew melon balls (** Place honeydew melon in freezer beforehand, then scoop out with melon baller to create melon balls)
Cheers!