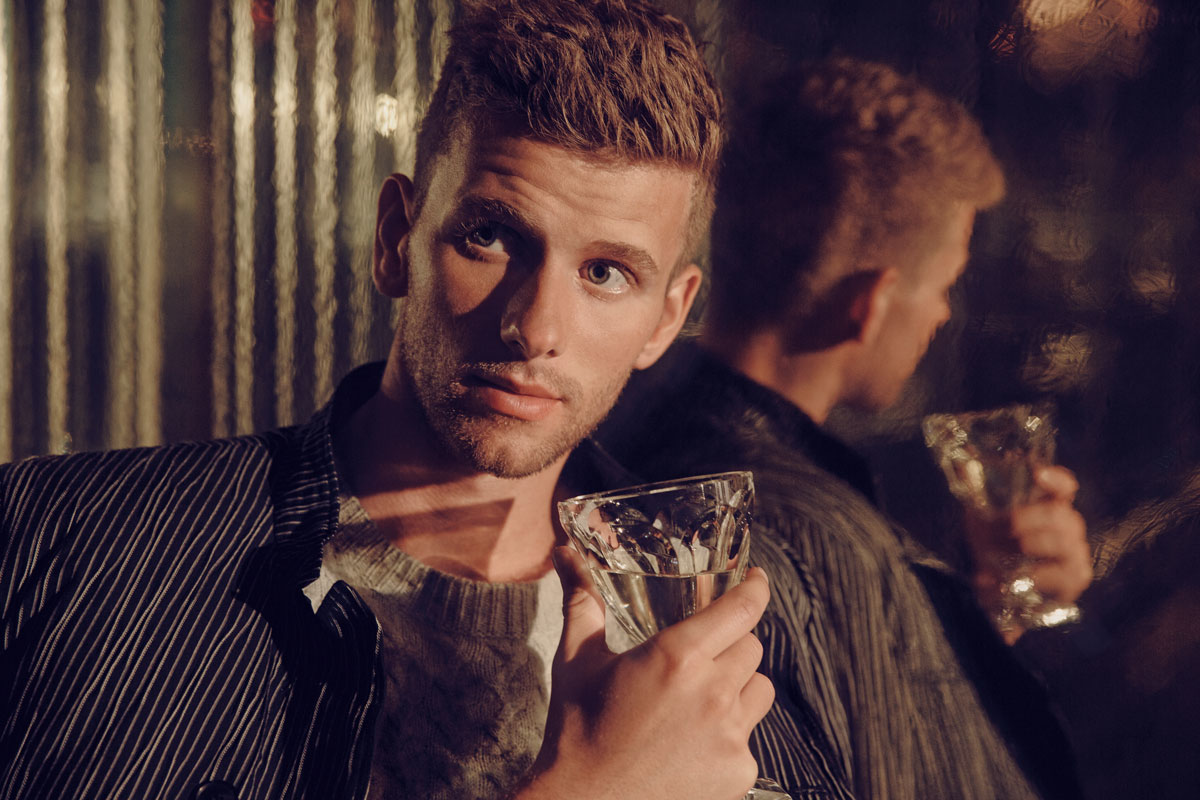 Out Soccer Player Collin Martin Checks into Baccarat Hotel NYC
When Collin Martin, a midfielder for Minnesota United FC, came out earlier this year on Twitter, he made waves as the only openly gay soccer player currently playing in the league. Off the field, the 24-year-old spoke to Ward Simmons, head of marketing and public relations for Baccarat, in the Baccarat Hotel NYC about the overwhelming response to his coming out, representation in soccer and other sports, and being an ambassador for Athlete Ally, a non-profit committed to fighting homophobia and transphobia in sports. Read the interview below.
All clothing throughout by  John Varvatos. Photographed by David Urbanke, styled by Terry Lu for the Winter 2018 issue of ESSENTIAL HOMME.

What has it been like coming out? What was the initial reaction from your teammates?
Coming out publicly this year at my team's Pride game on June 29th is something I'll never forget. Since that day I have received support from all over the world and messages from people that have resonated with my story. I had been out to my teammates for over a year before my big announcement so obviously they had already known I was gay. They have definitely noticed a bit of an increase in attention coming my way now and so they poke fun at me for that.
After coming out, you have received a lot of positive feedback from the community via social media and news coverage. What has that been like?
The feedback that I have received has been amazing. The tweet and Instagram I made in June went viral and for the most part, the messages I have received have all been extremely supportive. Some of the personal messages I've received have explained how my coming out has spurred individuals into coming out to their own family and friends. I didn't realize I would inspire so many people for just being open and trying to be a representative for the LGBTQ community in the sport.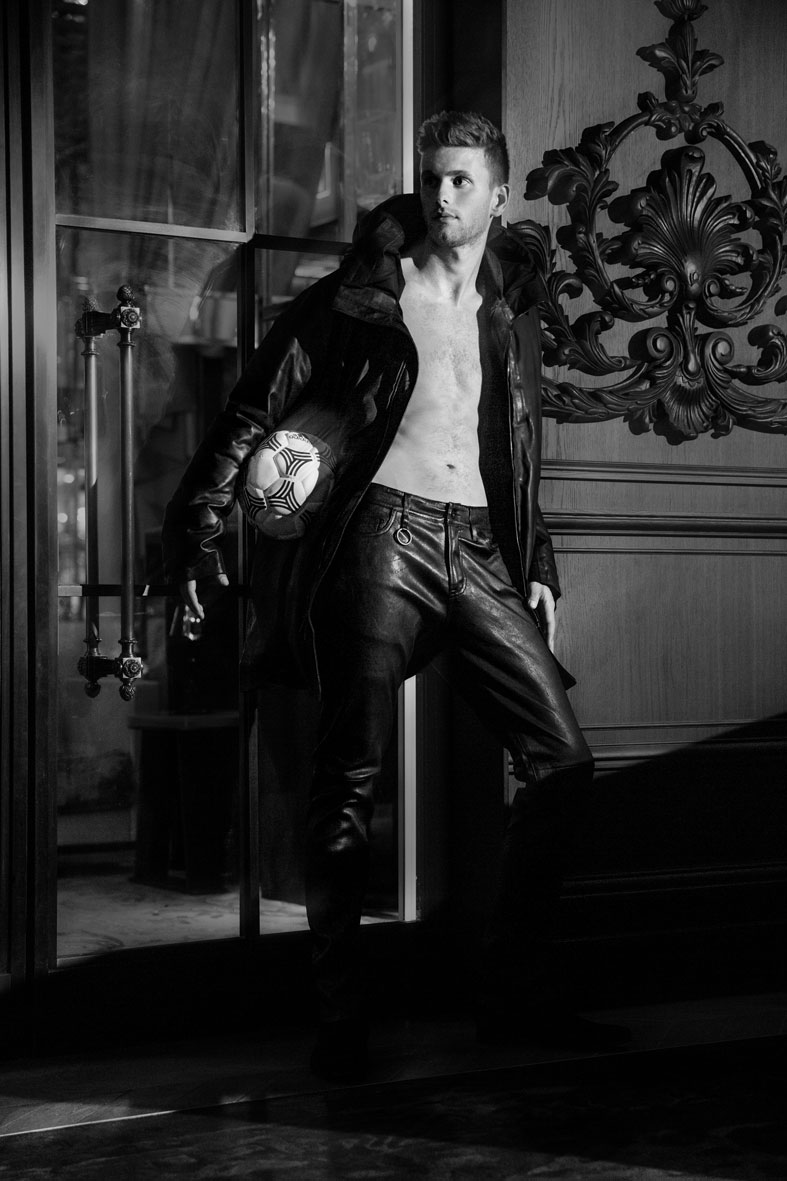 You coming out as a current male professional athlete has sparked a national debate why you're the only one. Why is that?
I really don't know why. It still shocks me to this day to hear that I'm the only current out gay male in the five professional major league sports. I'm certain there are more gay athletes like me but maybe they feel their sexuality doesn't need to be made public. I remember taking notice when I was in my first couple of seasons in Major League Soccer when Robbie Rogers came out while he was playing for the LA Galaxy. I thought that his brave actions would be sufficient and that his representation for the LGBTQ community was enough but that just isn't the case. The LGBTQ youth in sport are still questioning their place in sport and representation at the professional level is critical for kids to look up to.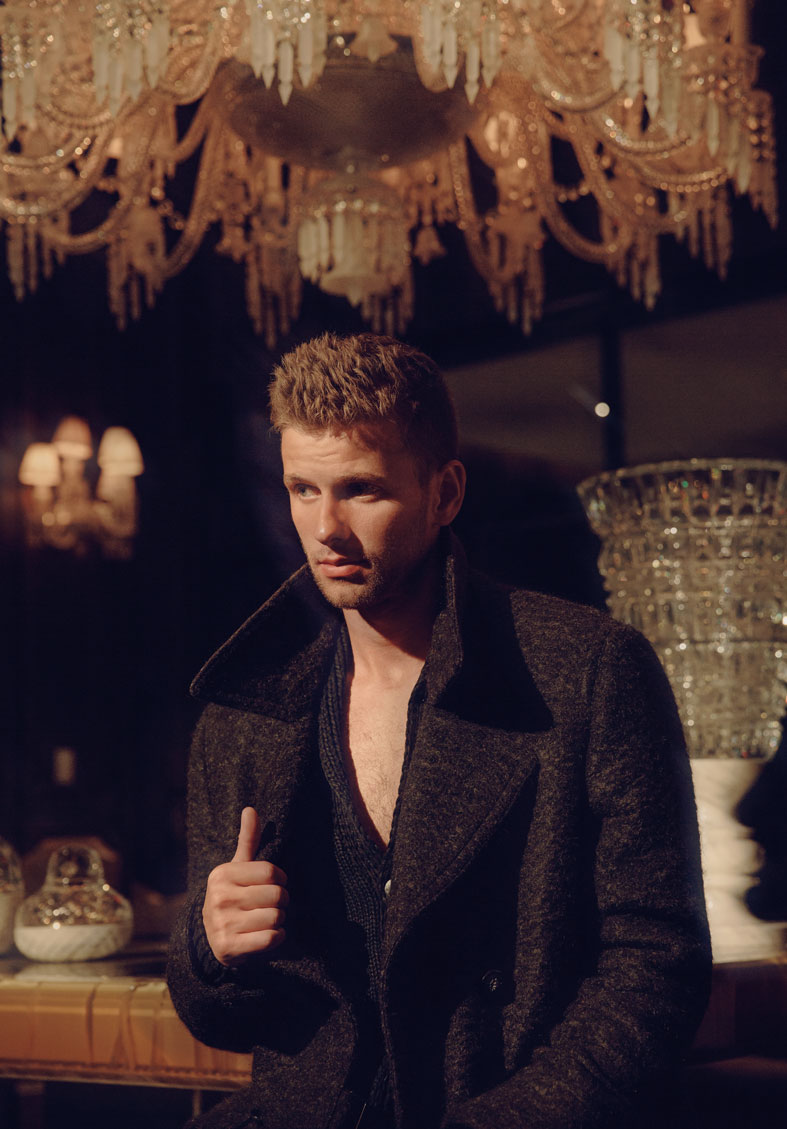 Despite the LGBTQ community making tremendous strides these past several years, they still feel unsafe in certain areas such as the locker room. Your current project with non-profit organization Athlete Ally is focused on creating more inclusive and comfortable spaces for the LGBTQ community. Tell us about it and how we can help.
The locker room is definitely a place where LGBTQ individuals may still feel uncomfortable or may hear unaccepting language. For myself, I have found that me being open with my teammates has been the best thing for me in terms of bridging that gap of misunderstanding. Many of my teammates have never had a gay friend and there may be some questions, or they most often are curious about what it's like being gay. Being able to have those conversations with my teammates has been very rewarding. If I hadn't been open with them they wouldn't have the chance to engage with me as a gay man. Giving them that chance to receive me and accept me is something I am very proud of.
Athlete Ally has given me an amazing platform to not only share my story with other athletes but to have meaningful conversations on what it's like being gay in sports. A lot of what athlete ally is doing is trying to explain to athletes, teams, organizations, and anyone in the sport that individuals they interact with may not be just like them. So being cognizant of language and pronouns and just understanding that our heteronormative society may not always be inclusive to gay athletes. A couple months ago I was able to talk with the student-athletes at USC and UCLA in Los Angeles and hear from them how their universities are trying to make sports more inclusive. Being a part of those conversations was very meaningful for me and I know a closeted college student like I was would have benefitted greatly.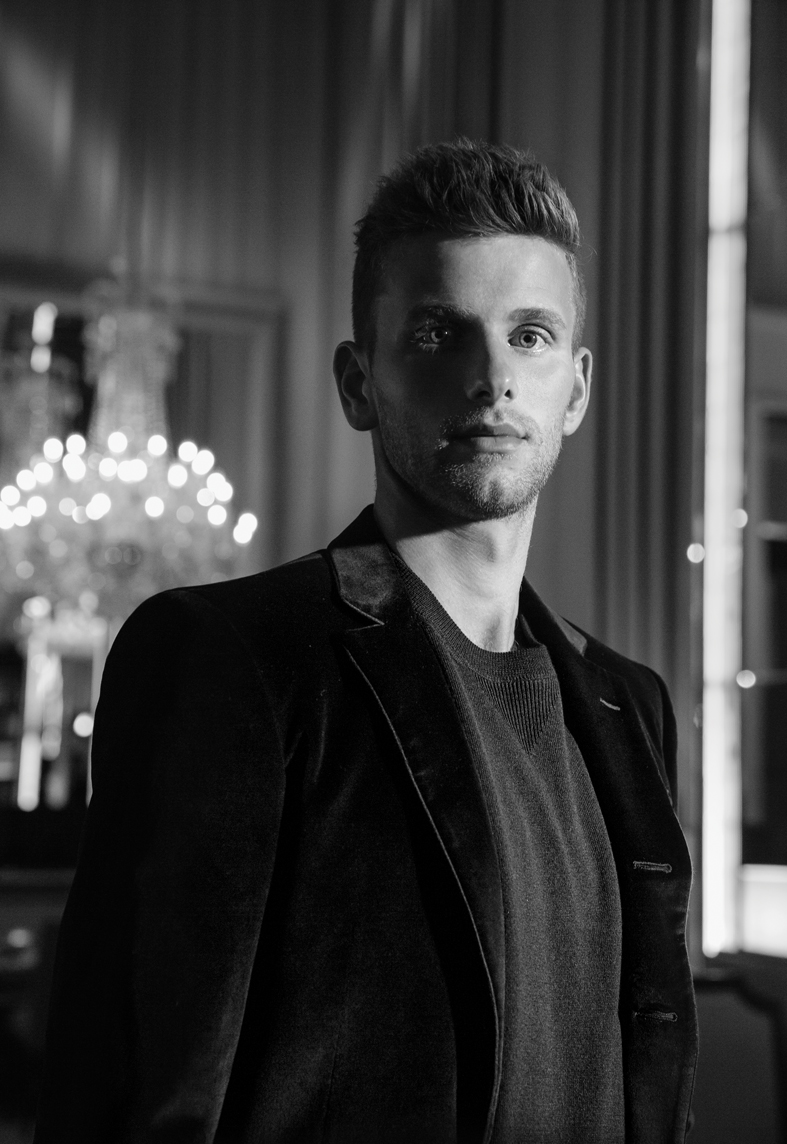 Athlete activism is a hotly debated topic right now, from the NFL to athletes using their platform to speak out on issues. What's your take on it?
I think athletes not using their platforms would be a missed opportunity to effect positive change on the fans or individuals that follow them. An athlete's reach has been amplified more than ever now that social media can be used as a tool to facilitate the start of these conversations. Each athlete is uniquely different and they are going to have issues that are very important to them. In the case of the NFL, a lot of these athletes are standing up for marginalized individuals whose voices have continued to be suppressed. It is very admirable that athletes like Colin Kaepernick are willing to risk their livelihood by speaking out on issues that still divide us today. I believe Kaepernick should have a job and it saddens me that that isn't the case!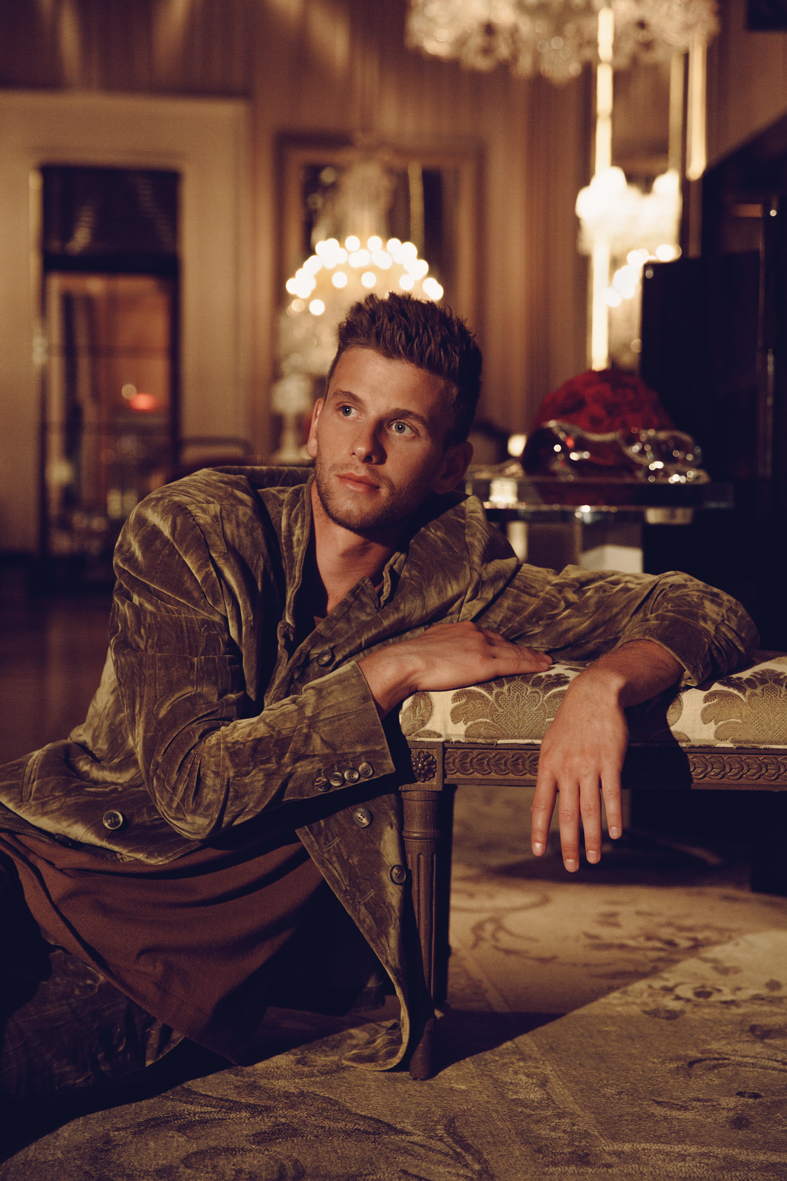 A specific example of athlete activism that has garnered national controversy is the NFL players taking a knee during the national anthem. Do you think that some athletes are in fear of creating negative attention to their teams and hold back? Do you think that this same fear correlates with athletes who are LGBTQ but are reluctant to come out?
Well, you have seen some owners and teams implicitly condemn their players in participating in these peaceful protests. So, of course, there is a perceived negative attention that many of these teams are fearful of. I feel that the teams that are supporting their players and the causes that are dear to them are the organizations that are doing it the right way. There is definitely a fear for LGBTQ athletes that their sexuality would impact their position on the team. An outward support of the LGBTQ community from the ownership of a team down to the coaches would go along way for LGBTQ people in sport to know that they shouldn't question their place in the sport.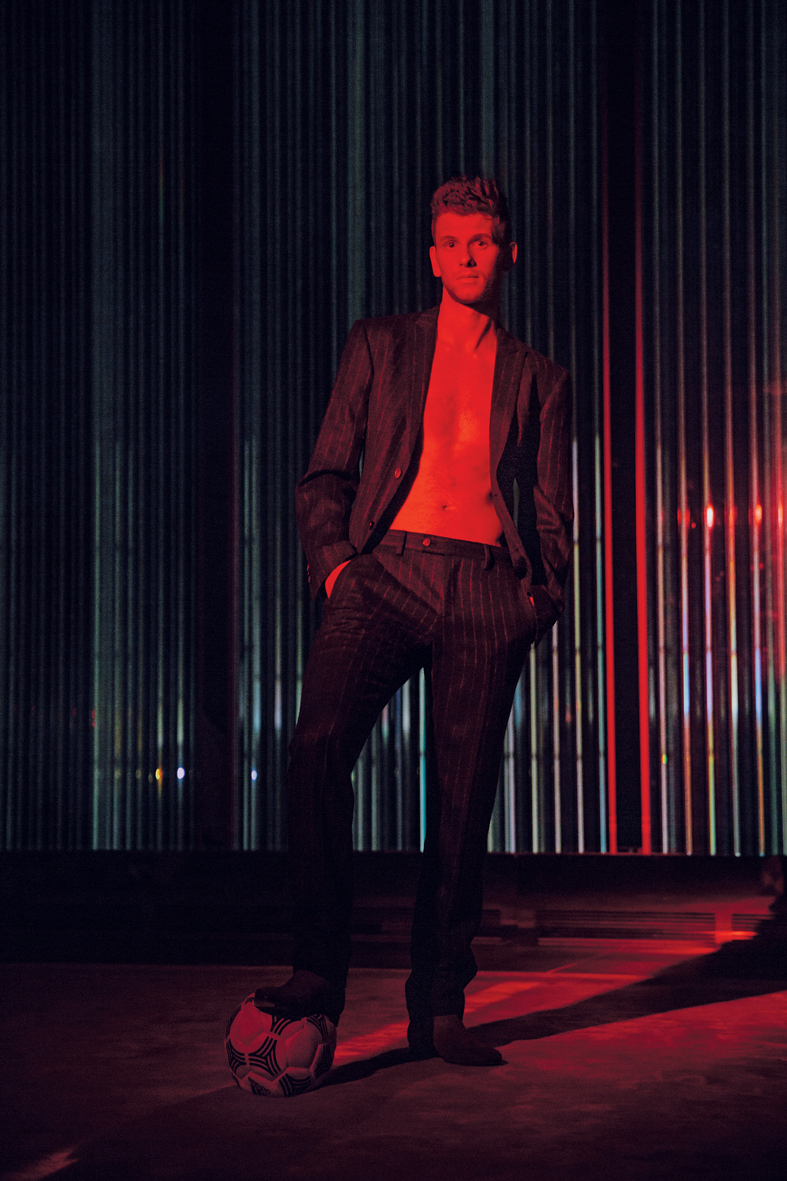 Essential Homme, Baccarat, and John Varvatos support Collin and congratulate him on his success on and off the field.  Join The Movement of Victory Through Unity at AthleteAlly.org and become one of the many ALLIES for Inclusion.