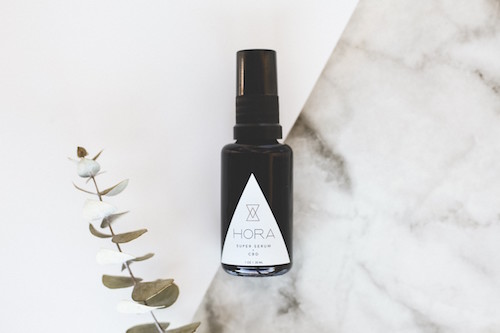 HORA's New End-All Serum Uses CBD to Keep You Young

Photo: Courtesy of HORA.
HORA's newest serum does a combination of wonders that one can only dream about in ONE product: hydrate, protect and heal, with the help of CBD. Not only does this super Serum improve acne, it also has anti-aging properties. A true double-threat.
This tiny black bottle from the Californian brand includes all the super ingredients that probably exist on your counter anyway including rose-hip and argan oils, and Vitamins A and C.  The unexpected ingredient to top of this nourishing cocktail is CBD, the non-psychoactive part of cannabis. CBD is an antioxidant even more powerful that Vitamin C, E, A, or omega 3 fatty acids and is thus more productive in the regulation of the cell lifecycle.  Its anti-inflammatory properties also act as an antibacterial agent protect skin against acne and/or blemishes. Simply put: CBD helps the skin stay radiant and look young. Stock up on it while you still can.
$54, available at HORASkincare.com.