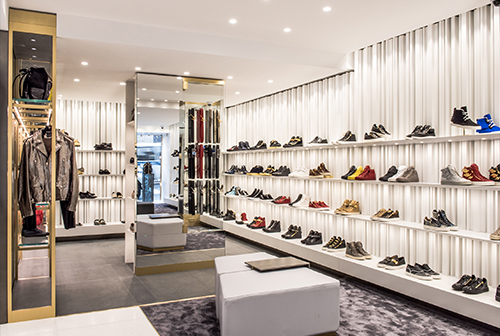 Giuseppe Zanotti Stuns with Renovated New York Flagship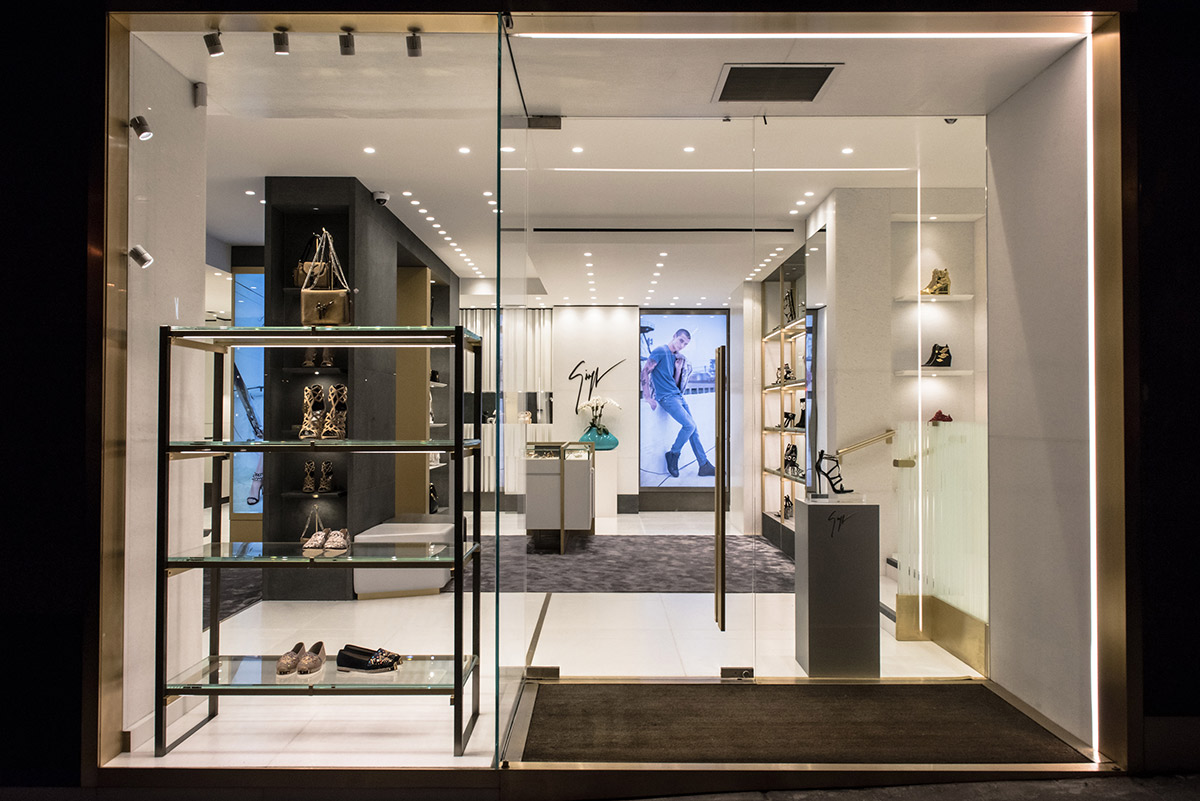 Image: Giuseppe Zanotti.
Giuseppe Zanotti has expanded its New York City flagship on Madison Avenue, making it the largest outpost in America and one of the biggest in the world.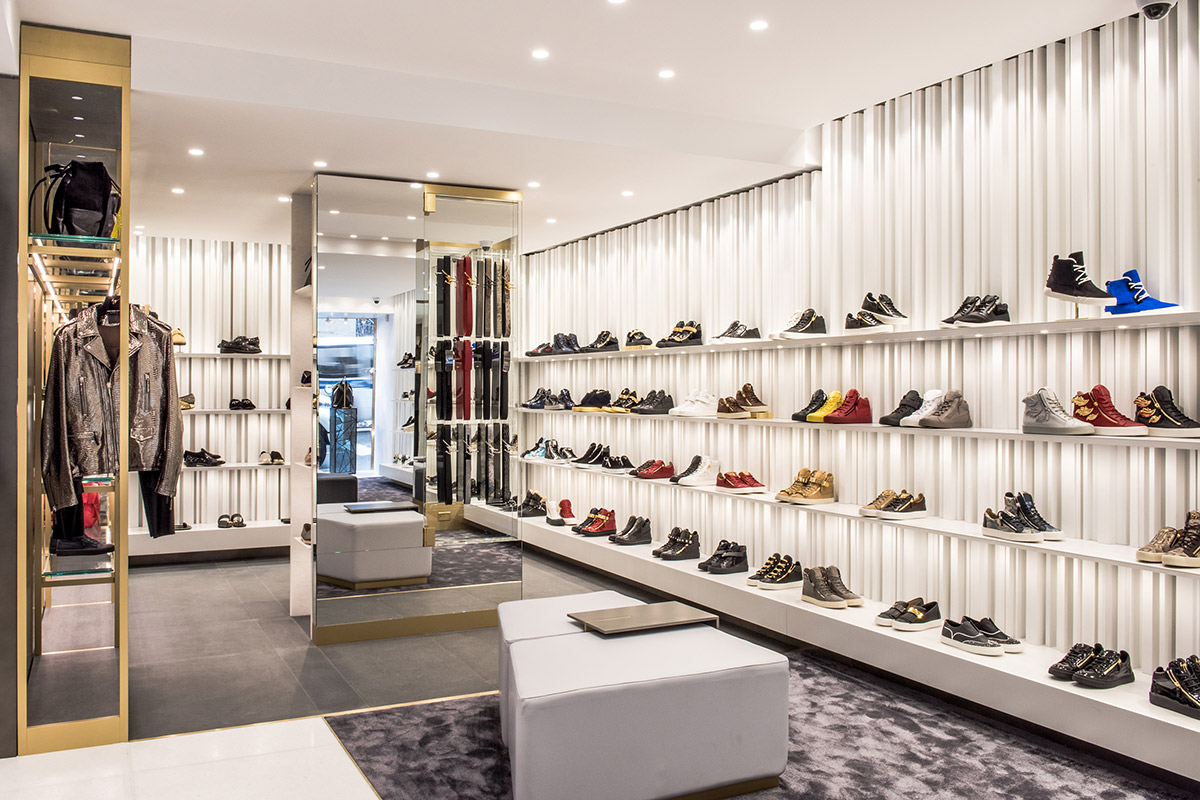 Image: Giuseppe Zanotti.
The 1,700-square-foot-stretch features all of the high-end brand's products—including ready-to-wear and men's shoes—in the renovated space.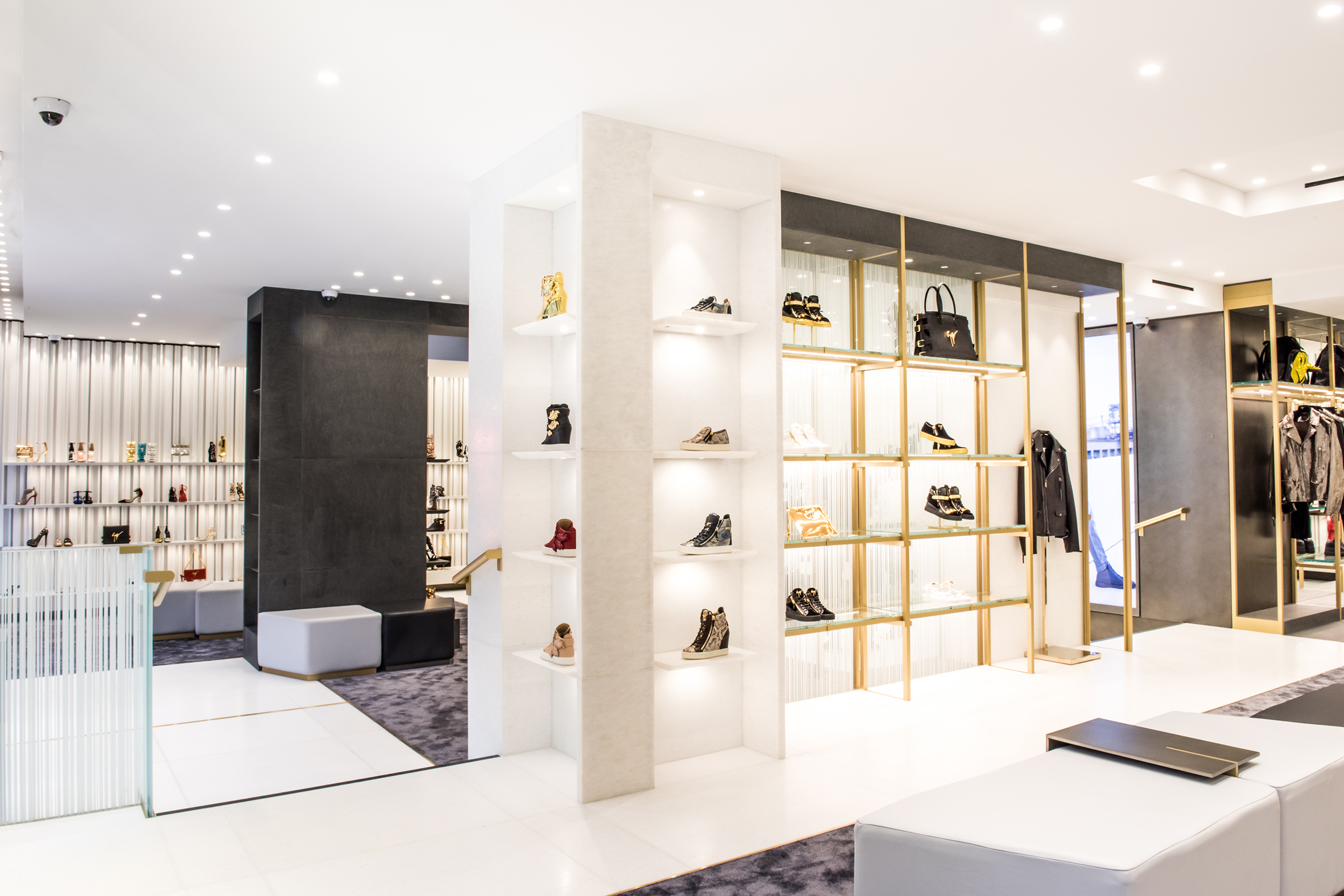 Image: Giuseppe Zanotti.
The enlarged flagship represents Mr. Zanotti's qualities of ingenious, elaborate, and innovative designs that push originality and artisanal technique. Marbled floors, metal and brass detail, and white paneling spotlight the embroidered merchandise with a contrasting light, creating a modern tone for each store entrant.