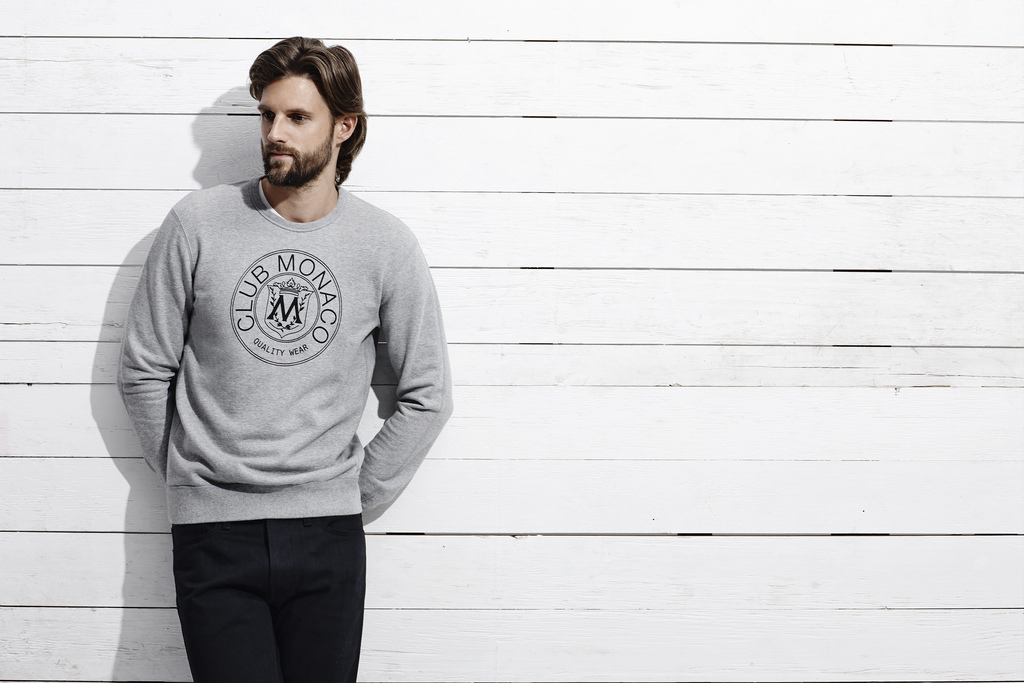 Get Sweaty in Reigning Champ x Club Monaco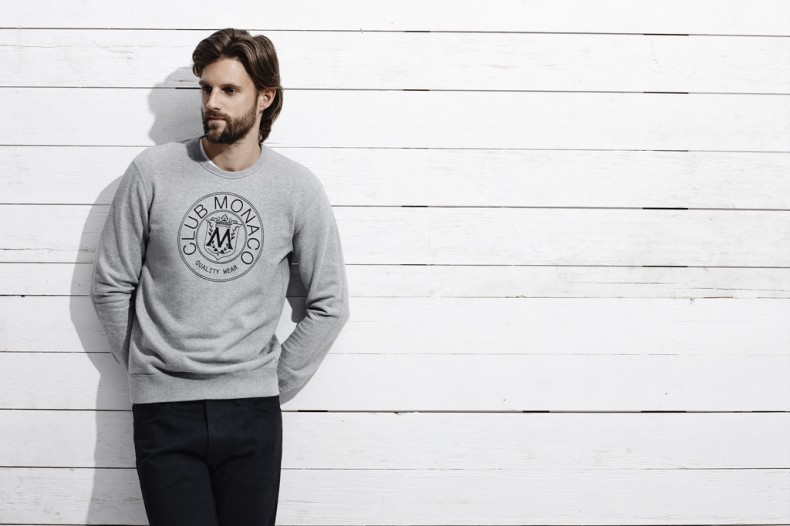 Confession: I hate going to the gym—not something super hard to deduce if you've met me—but, I do love the clothes you get to wear to work out. Punchy sneakers, motivationally-loud logos, and elastic waistbands—what more could a human want to wear to feel comfortable? I'm of the most lazy school of fashion. Exercise gear does fluctuate in style, though, and sometimes it's just… too much. No one wants their 6 PM vinyasa yoga class to turn into "The Best of EDM." Luckily, Club Monaco's new capsule collection with Reigning Champ plays off the Canadian heritage of both brands: meaning simple design, great fit, and surprise: a reissue of CM's original logo (the first time in over a decade). Available at ClubMonaco.com now, the collaboration includes a blanket, robe, zip front hoody, pull over hoody, crew neck sweat tops and sweatpants. Happy working out! If you need me I'll be standing by the juice bar watching other people sweat.
Images courtesy of Club Monaco.