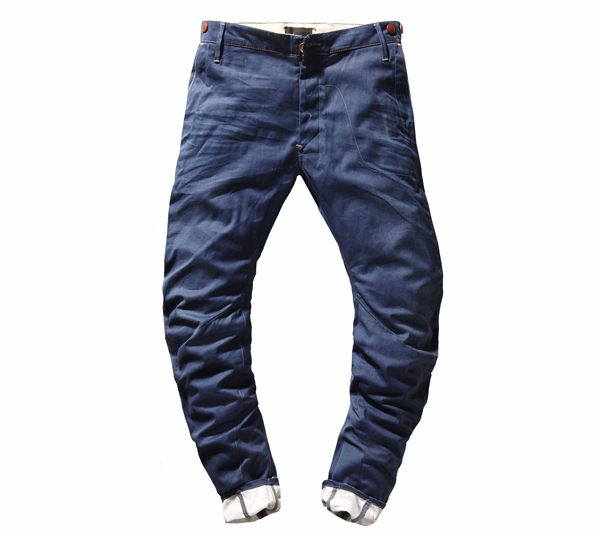 G-STAR RAW COMES CORRECT

If you have yet to do your spring wardrobe cleaning, let G-Star Raw give you a fair helping of motivation. Released today, G-Star Raw's Spring/Summer 2012 Correct Line is perfect one-stop shopping to replace your worn-out staples, seasonal trend pieces and to give you the kind of tailored/casual look that seamlessly transforms from day to night.
G-Star Raw, who had a strong hand in creating the luxury denim market, continues to rule it with the Correct Line. Combining a sophisticated, tailored silhouette with the latest details in street wear and sturdy (though perfectly light for spring) fabrications, G-Star Raw's Spring/Summer 2012 Correct Line represents the best of smart and casual menswear trends seen on the runway for spring. The Cruise deconstructed blazer fits like a glove as do the complete range of twill shirts and knits. The Baseball King Bomber jacket is exactly what we'll be wearing until the humid days of summer have to pry it off our backs. Matching almost any look with their new Courier Arc 3D denim—cut with unexpected angles and made of a stunning shade of indigo—will give you an alluring and modern shape. With so many excellent looks to shop for, isn't it time you got to work on your Spring wardrobe cleaning?