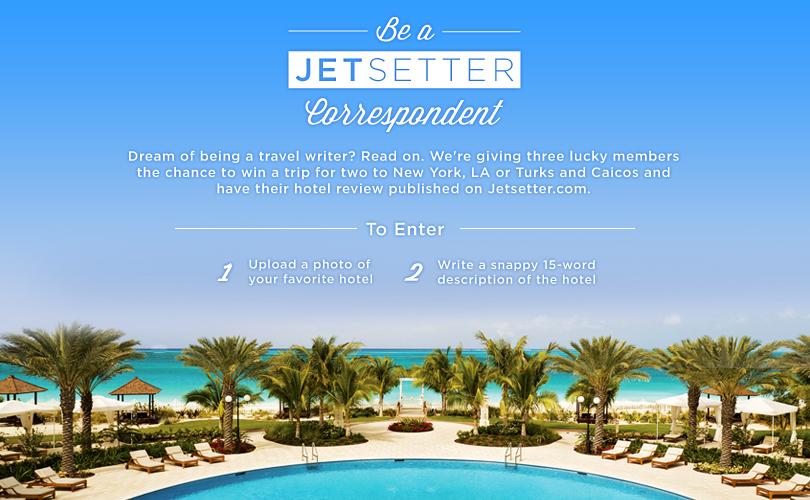 Free Stuff: Be a Jetsetter Correspondant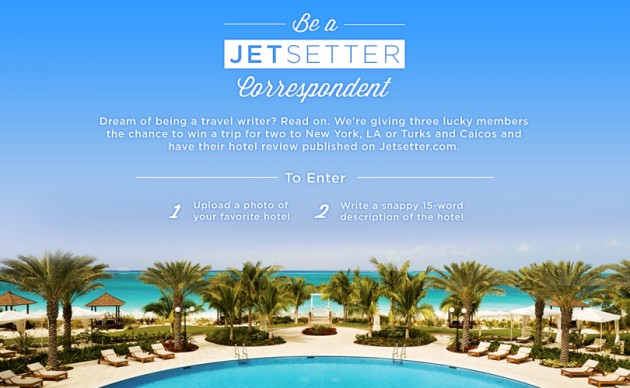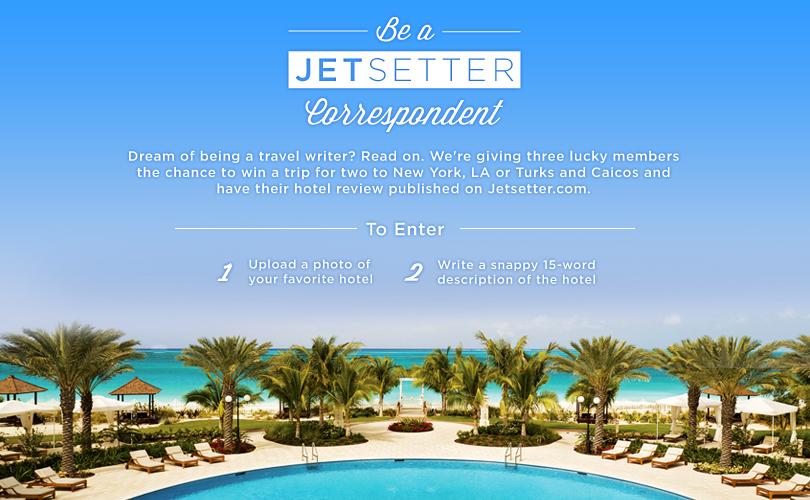 Here's a pretty cool contest to entice those wandering spirits amongst us. Jetsetter's giving away a free trip to LA, NYC or, you know, the Caribbean hot spot of Turks and Caicos in return for your discerning and entertaining opinion. More details after the jump.
Starting on Tuesday, April 9th and ending on April 23rd, all you have to do is upload a photo of your favorite hotel and get all twitter on it with a snappy 15 word review. The experts at Jetsetter will pick their favorite during the first week of May and given that you're able to transform your prowess in succinct reviewing into something more comprehensive (meaning, write an real, actual review) you'll be sent to one of three hotels to give your full opinion of the place. So, this is where your dream of becoming a travel writer gets fully entertained.
Here's where you'll be going.
First Place—Turks and Caicos: On the chic islands where Amy Winehouse, bless her soul, loved to laze for months on end you'll find the Steven Stars Resort and Spa. It's a sprawling 22 acre resort with plantation-style suites featuring wrap around terraces and views of Princess Alexandra National Park.
Second Place—New York City: The Chambers Hotel is set between the MOMA and Central Park and its 77 rooms, designed by famed David Rockwell, are midtown-y plays on downtown artists lofts.
Third Place—Los Angeles: The Standard Downtown. Think Hollywood rooftop pool wild all night craziness.
Members will be able to enter the contest on Jetsetter.com, and via Facebook, Pinterest, and Twitter (using hashtag #jetsetterwriter).
Jetsetter editors will select the three best entries.
Related: Jetsetter Lanches New App