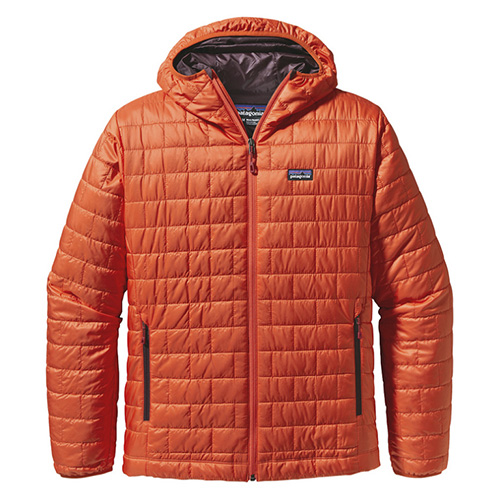 Five New Technology Fashion Pieces to Improve Your Life
Who said fashion was for dummies? We've assembled five of the most smart products on the market that make use of new fabrics and technologies to change the rules of men's fashion.
Patagonia Nano Puff Hoody ($249): Well, Spring isn't coming any time soon. But with Patagonia's new windproof and water-resistant quilted hoody, that's more than okay. Made from incredibly lightweight 60-g PrimaLoft ONE insulation, and available in three different colors, you can stay warm and look cool (and dry!). Available for purchase at select Patagonia retailers and online at Patagonia.com.
Frigo No. 1 Athletic Boxer Brief ($36): These wrinkle-free EuroJersey briefs include an inside mesh pouch that provides some much needed support, as well as special cooling. You know because on particularly rough days, you might need some help in that area. Available for purchase at select Macy's, Neiman Marcus and Lord and Taylor stores.
Zaggora Men's Body Blazer ($130): Let's be honest, going to the gym isn't nearly as fun eating a meal afterwards is -- but nothing in life is free, right? So get the most out of the iron while you're there, with this specially designed upper-body suit that uses curved seams to promote muscle definition in the torso and arms, and odor-control mesh areas for high performance exercise. Available for purchase online at Zaggora.com.
Blue Harbour Tapered Jeans ($48.85): Have more stains on your jeans than blue? No problem! Stay forever dry in Blue Harbour's water-resistent blue jeans, specially tapered for a clean silhouette, and even cleaner look. Available for purchase online at MarksAndSpencer.com.
Rubber B Watch Strap ($250): A vulcanized rubber strap that has been micro-callibrated specifically for Panerai and Rolex pieces, Rubber B is the only blocked integration band on the market. The result? A tight, motionless, rotationless and gap-free mount to your favorite iconic watch head that feels great to wear. Ah, finally comfort and luxury have found the perfect marriage. Available for purchase online at RubberB.com.
Images courtesy of their respective brands.