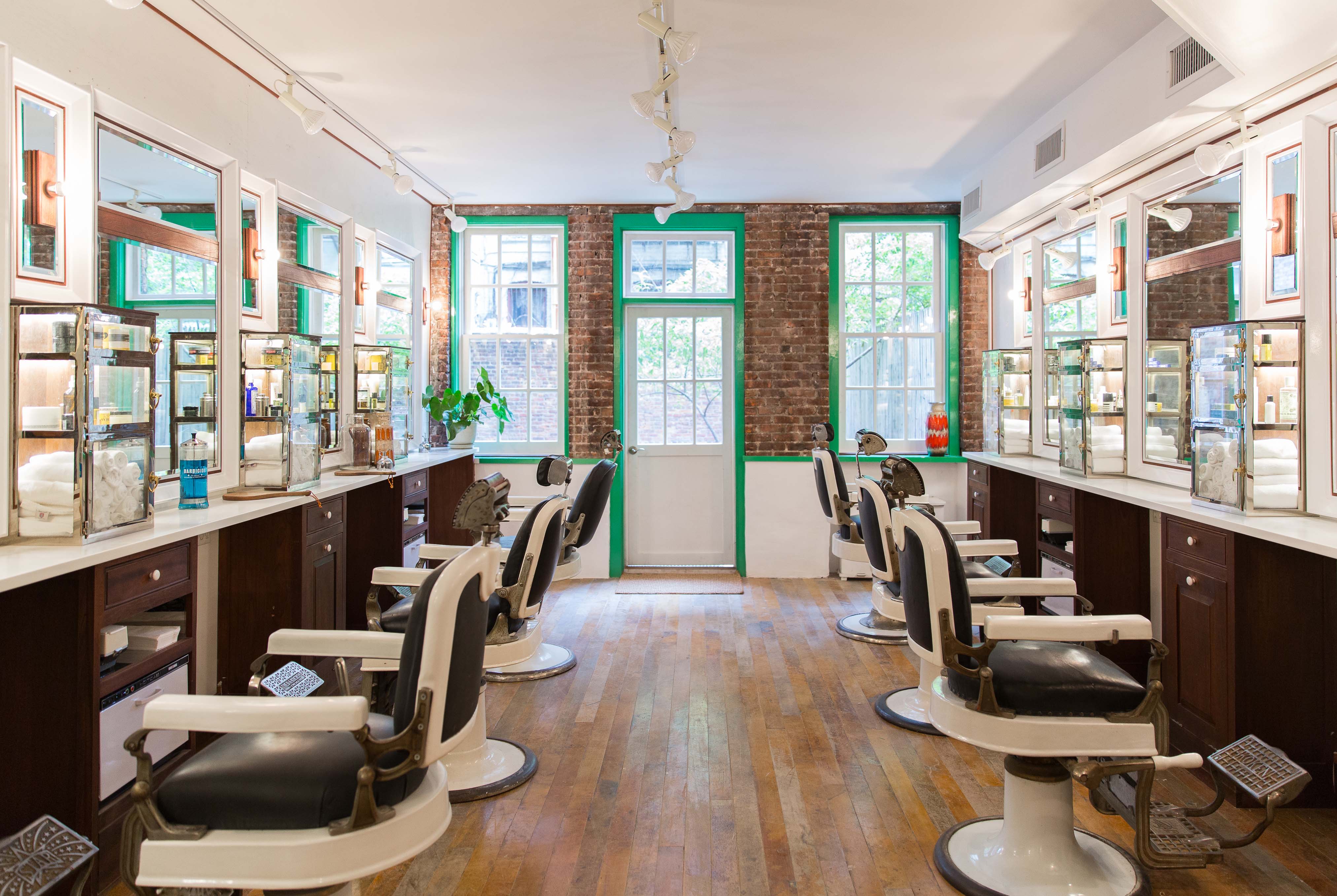 Fellow Barber Launches First In-House Grooming Line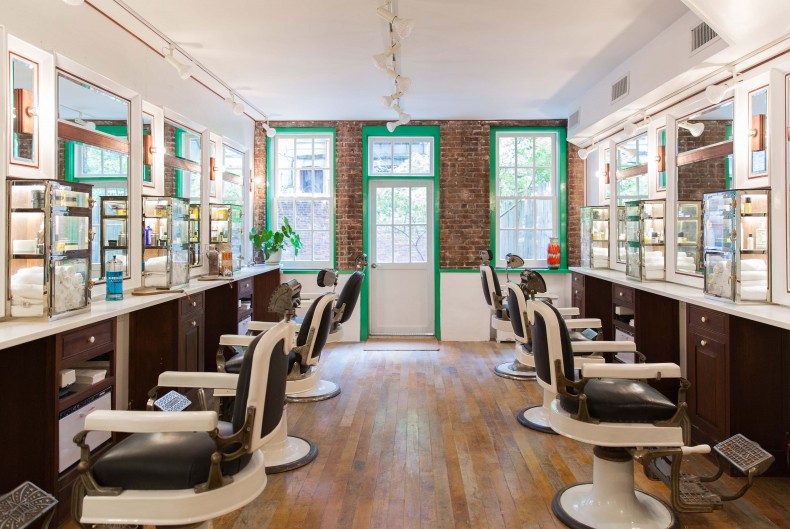 If you've frequented a barbershop in the last decade or so, it's likely that grooming entrepreneur Sam Buffa played a role in your haircut or beard trimming experience. A former professional motorcycle racer, Buffa founded his first barbershop in the back of Freeman's Sporting Club with the hopes of recapturing the "canisters of blue Barbicide and casual conversations about life" vibe that the parlors of yesteryear once held. He succeeded and opened more locations: a San Francisco outpost in a former pet supply store, a pop-up in Brooklyn's Barclay's Center. Eventually Buffa became the (clean shaven) face of the old-school barbershop resurgence. Last fall Buffa rebranded, splitting from a longtime partner at Freeman's, to embrace a slightly more modern aesthetic. As a result, Fellow Barber strikes a healthy balance between the now and the nostalgic, popularizing the haircut that doesn't look like a haircut. Now the stores—four in total—are debuting a line of seven in-house grooming tools, and to celebrate we had Buffa walk us through each product.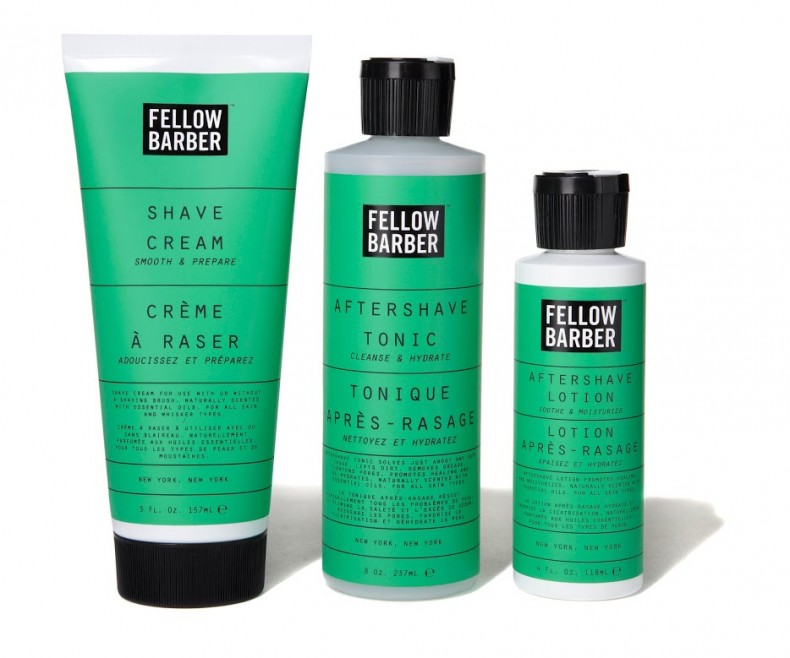 "With all of our products, we do them as natural as possible," said Buffa, which means that offerings such as Fellow Barber's Shave Cream ($20) come sans alcohol and paraben and sulfate free. Instead, the aerated cream—which can be used with or without a brush—is made of ingredients like chamomile, avocado oil, and matricaria flower extract. After the hard work is over, Fellow Barber's Aftershave Lotion ($24) is perfect for addressing the heavy exfoliation of a wet shave. "It's soothing, cleansing, and great to use to moisten and clean up," said Buffa. Even better, the thin, gel-like-lotion doesn't leave any residue. A second post-shave option is the Aftershave Tonic ($20) that boasts a witch hazel base that results in a minimal bite. Aimed at closing pores, the tonic uses rosemary oil, eucalyptus leaf oil, and soap bark tree extract to lightly cleanse and moisturize. "You can use it whenever and wherever. I use it all day," confessed Buffa. "It's a good way to mop up your face so you're not a grease ball."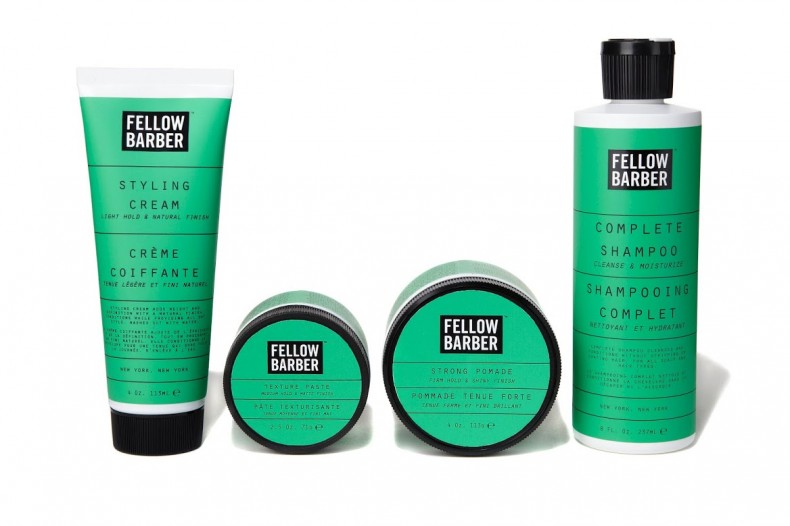 Not to discriminate, Fellow Barber's collection also offers products for the hair that you plan on keeping, starting with a sulfate free Complete Shampoo ($22) that conditions without stripping the hair of its essentials oils. Three styling products follow in varying degrees of intensity, all water-soluble and able to be rinsed out after a long day. The light Styling Cream ($22) is a thin mixture of shea butter, sunflower seed oil, and cocoa butter for an everyday, natural hold. The Texture Paste ($22) holds a little bit more, and is best used in light amounts to manage hair waves. Lastly, the Strong Pomade ($22) is the toughest of the batch. "It's not a rock hard hold, but you can definitely style a pompadour with it," explained Buffa.
On the whole, the collection is fairly straightforward—bonus points for not clogging razors and pores. Though it'll leave you smelling a little woodsy—cedar, sandalwood, cypress, and sage populate the main scents—the styles you can achieve swing from a slightly less-severe version of James Dean (if that's your thing) to a pretty manageable version of yourself. Your choice. And of course, if you mess it up you can always head back to the shop.
Fellow Barber's grooming collection is available partially online and at select retail locations now.
Images courtesy of Fellow Barber.