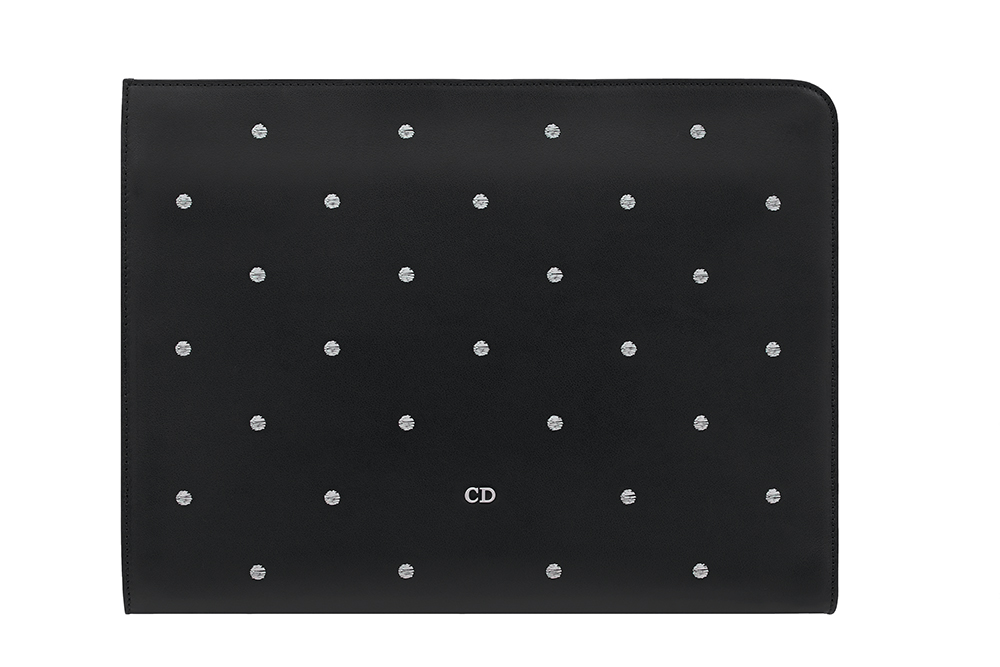 Dior Homme's Winter 14 Accessories Bring Subtlety to Polka Dots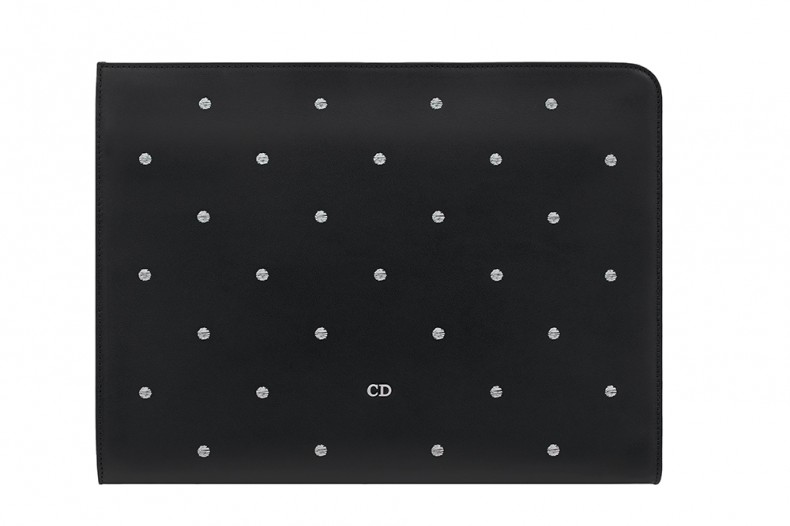 Image: Dior Homme.
Dior Homme's Winter 2014 accessory collection demonstrates the French brand's passion for black, updating its flair for luxe and youthful design with an understated polka dot pattern—inspired by ties from Christian Dior himself—and silver-toned details. Complimenting sharp menswear tailoring that referenced Savile Row and high-end street wear, the accessories line includes shoes (both dressy and casual) bags, belts, and other small items—all with subtle ornamentation that retain creative director Kris Van Assche's signature minimalism.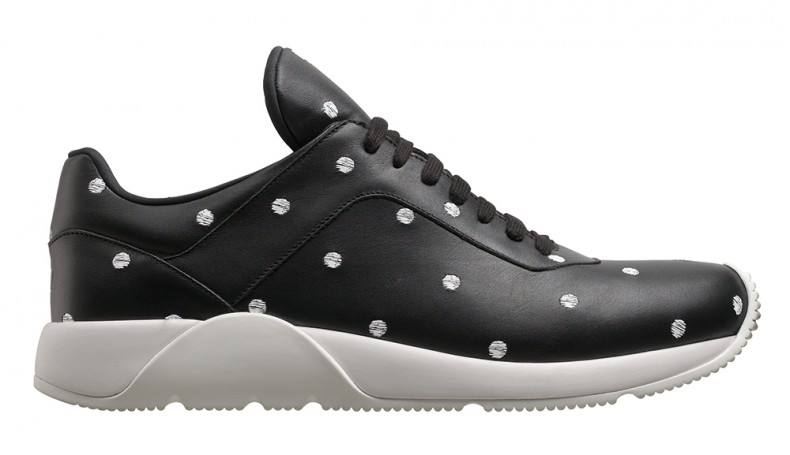 Image: Dior Homme.
One pair of black and white calfskin sneakers ($1,450) feature polka dot adorned uppers, providing a pop of silver to the shoes' sleek silhouette. It is details such as this that can add contrast to any monochromatic outfit without sacrificing elegance—or color ways.
Image: Dior Homme.
Similarly, the collection's black calfskin small zip wallet ($960) has a like-minded design, but substitutes polka dots with four "lucky charm" emblems, displayed on the wallet's exterior. With a matching silver-tone zipper, the piece embodies restrained luxury.

Image: Dior Homme.
Together, the full Dior Homme Winter 2014 accessory collection elevates the classicism of the iconic fashion house to a new territory—sleek in style and subtle in humor—and will be available at select Dior Homme retail stores and online soon.