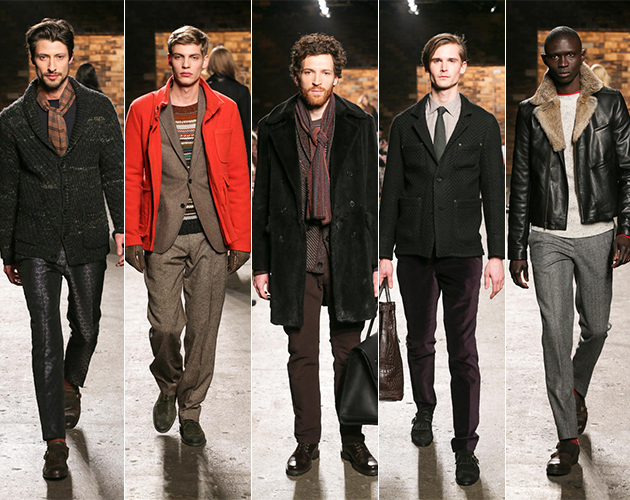 Favorite Five: Billy Reid Fall 2013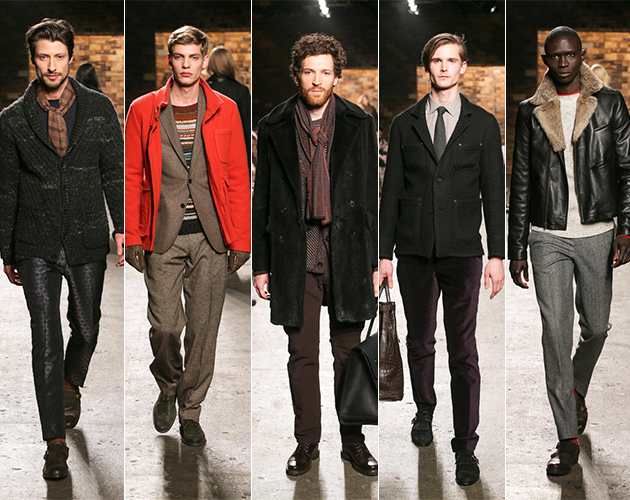 Billy Reid rocked out a bit with his Fall 2013 collection, revealing that southern charm may also come with elegant rebelliousness. Leather jackets are inside layers, silky fabrics are paired with woolen ones, orange and reds burst around beige and cream. You'll also notice some sharp looking bags in the hands of the models. It's ok if they draw your attention—they're the first glimpses of the Fall 2013 limited edition collaboration between Coach and Billy Reid.
Favorite Five
Three parts classic gentleman, One part sporty-nouveau.

The blazer can be dressed up or dressed down,or worn both ways at once, especially with black fringe loafers and a brown croc bag.




It's a cool, streamlined classic look that's made completely hot and today with hints of bright red.




There's texture for miles but we can't stop staring at that bag.

Silky sheen and matte wool might not make obvious bedfellows, but what's fun about being obvious?
Related: Billy Reid Spring 2013