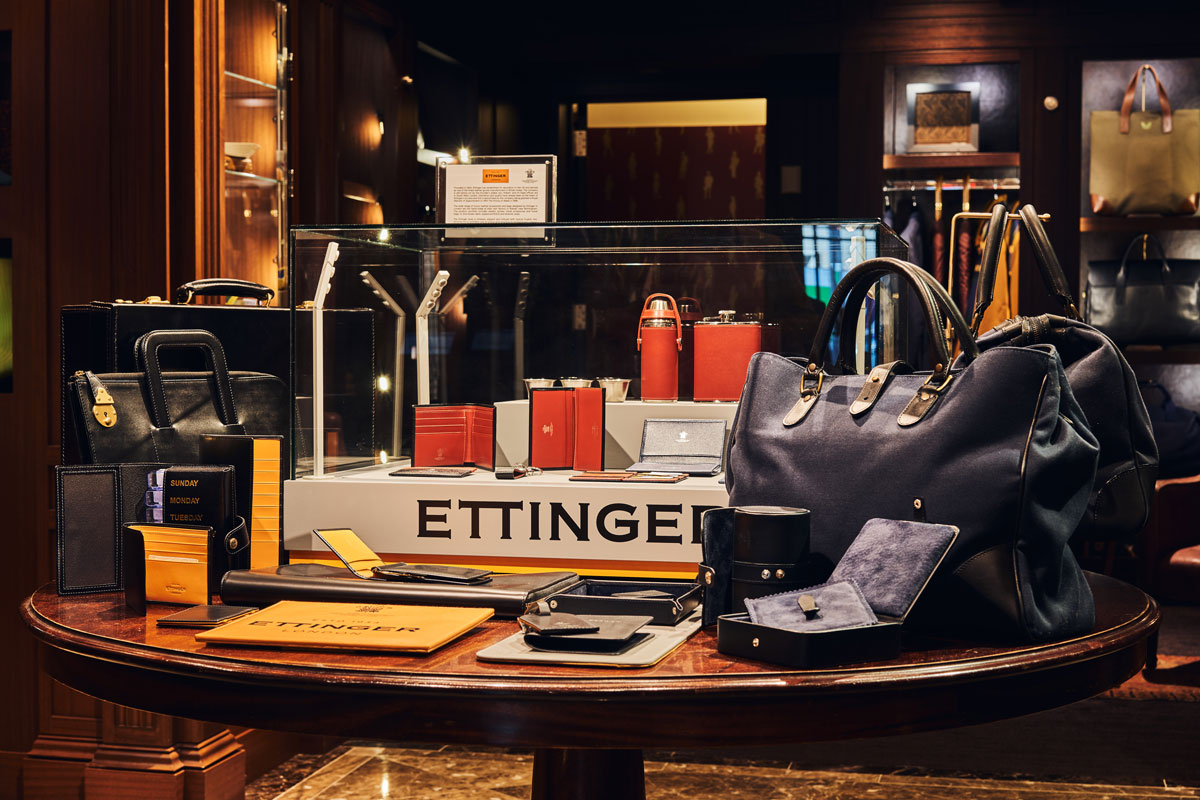 Ettinger Hosts a Flagship Residency in New York
Midtown gets a dose of British class with a new Ettinger residency opening this fall. Taking over the historic Turnbull & Asser Townhouse, the British tailoring label's premiere Manhattan outpost, the leather goods brand is expanding its presence with an innovative and intimate retail experience. The residency carries a wide assortment of Ettinger's signature leather accessories, including its wallets and luggage range, while serving as the site for the label's first bespoke offering. Fittingly titled Ettinger Bespoke, the new in-store initiative will allow customers to personalize their own merchandise (they can choose from a selection of eight products) with on-site customization services including embroidery and embossing.
"This opportunity and the coming together of Ettinger and Turnbull & Asser in New York is undoubtedly one of our most exciting brand and retail collaborations," Ettinger's CEO Robert Ettinger said in a statement. "We are also delighted that Ettinger Bespoke is being offered alongside Turnbull & Asser's bespoke services. We really see that as an exciting development for both brands as the appeal of bespoke gets ever bigger amongst our discerning customers."
The Ettinger residency is open now at 50 E 57th St, NY 10022.