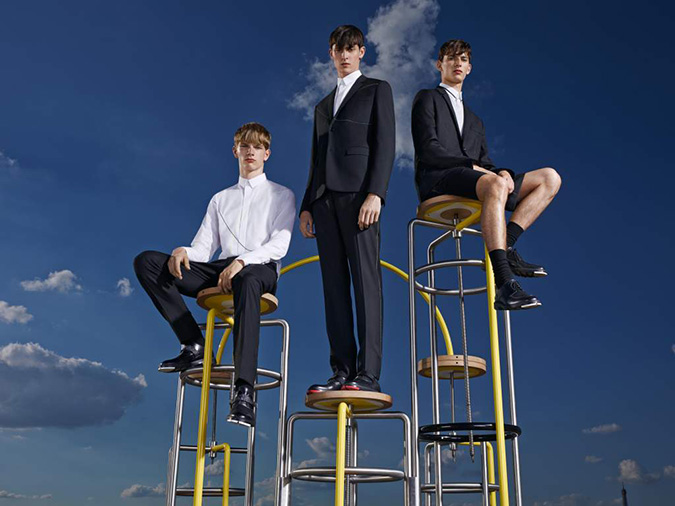 Dior Homme Collaborates with M/M Paris for Spring 2015 Collection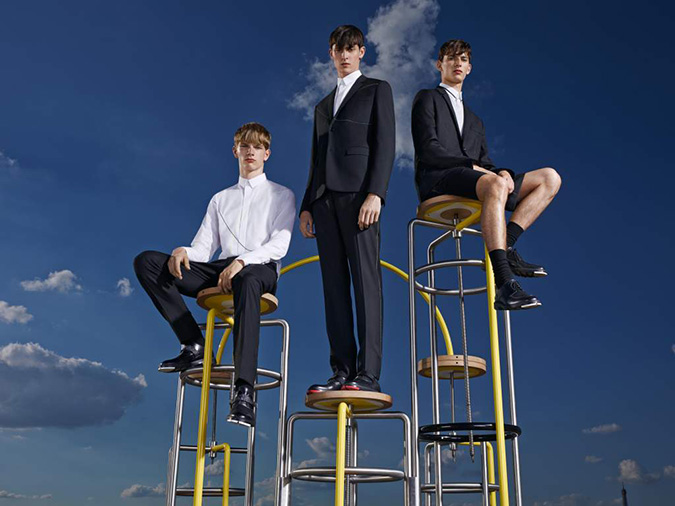 Image: Dior Homme.
For the fashion house's Spring 2015 collection, Dior Homme enlists the help of M/M Paris, the art duo known for working with Kanye West, Riccardo Tisci, and Yohji Yamamoto, among other famous artists, musicians, and designers. Having partnered with each other since the brand's Fall 2013 collection, the new open-air installation by the legendary label and creative pair "places the spring 2015 collection within a perspective of urbanity and modernity," says Dior Homme Creative Director Kris Van Assche.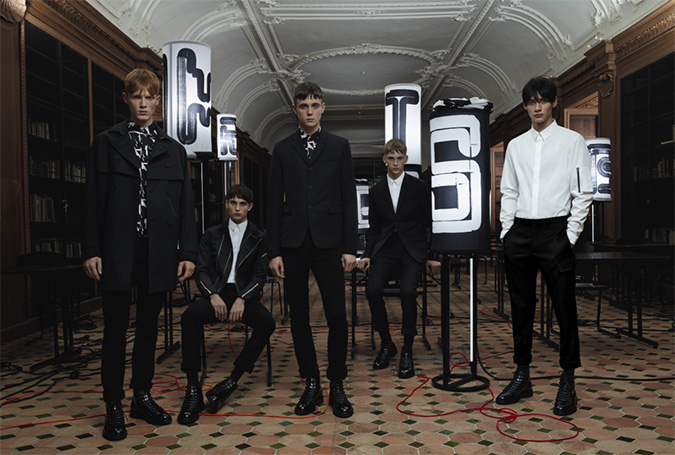 Dior Homme x M/M Paris Autumn 2014. Image: Dior Homme.
Influenced by musical movements such as '70s New Wave and '80s New Beat, the collection features slimmed-down suits in a palette of blacks, blues, and grays, occasionally lit up by bright yellows and reds, with models sporting the forward-swept hair of British rockers. M/M Paris constructed an urbanized world in which the collection can express itself, with modular seating echoing contemporary architecture, endlessly adjustable to create interior and exterior spaces.
The Dior Homme Spring 2015 Collection will be available globally starting November 15, 2014.