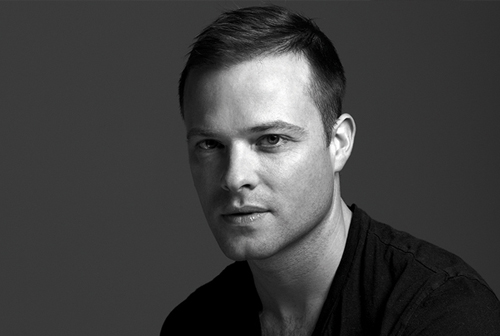 Conversations: Simon Spurr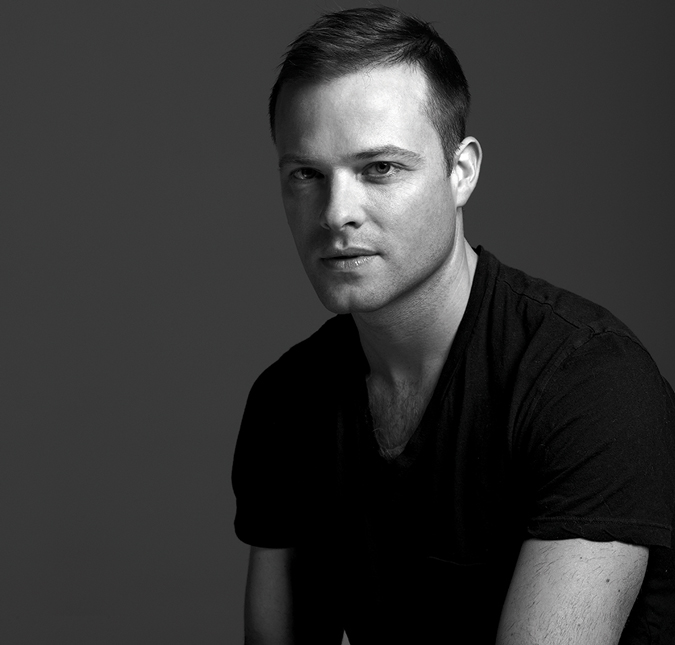 Image: Kent and Curwen.
The creative director of Kent and Curwen explains how a self-proclaimed fashion ostrich redefines a heritage brand.
Essential Homme: Congratulations are in order for your relatively new postion, as Spring/Summer 2015 marks your second season holding the reins at Kent and Curwen. Looking back to last year, what did you find to be the most compelling aspect in accepting the role?
Simon Spurr: I saw it as an opportunity to create something amazing with a blank canvas. On one hand, to grow a brand that is unheard of in America or in Europe is a challenge. On the other, to change a brand that has a heritage so deeply rooted in Asia, where it has a huge retail footprint, is another. The push and pull of both was very attractive.
EH: Distinctly British, the house of Kent and Curwen has been dressing English nobility, such as His Royal Highness the Prince of Wales and His Royal Highness the Duke of Edinburgh, since 1926. Given the fact that you hail from Kent in South East England, are there any parallels that can be drawn between your own heritage and the brand's?
SS: Because I am British there are a lot of subconscious and subliminal reference points. I am very proud of being English, and to work for an English brand is obviously a great marriage. Many have a specific expectation or head-to-toe image in mind when they think of a 'heritage brand.' It has heritage, but Kent and Curwen doesn't have to be just that. There are some truly amazing brands (Paul Stuart, Brooks Brothers, and Ralph Lauren) that execute a 'heritage' demeanor very well, but that is not my natural style and I don't believe that the market necessarily needs another 'heritage' menswear brand. The more I feel like I am constrained, the more I push to break free, so there might be that slight element of rebelliousness.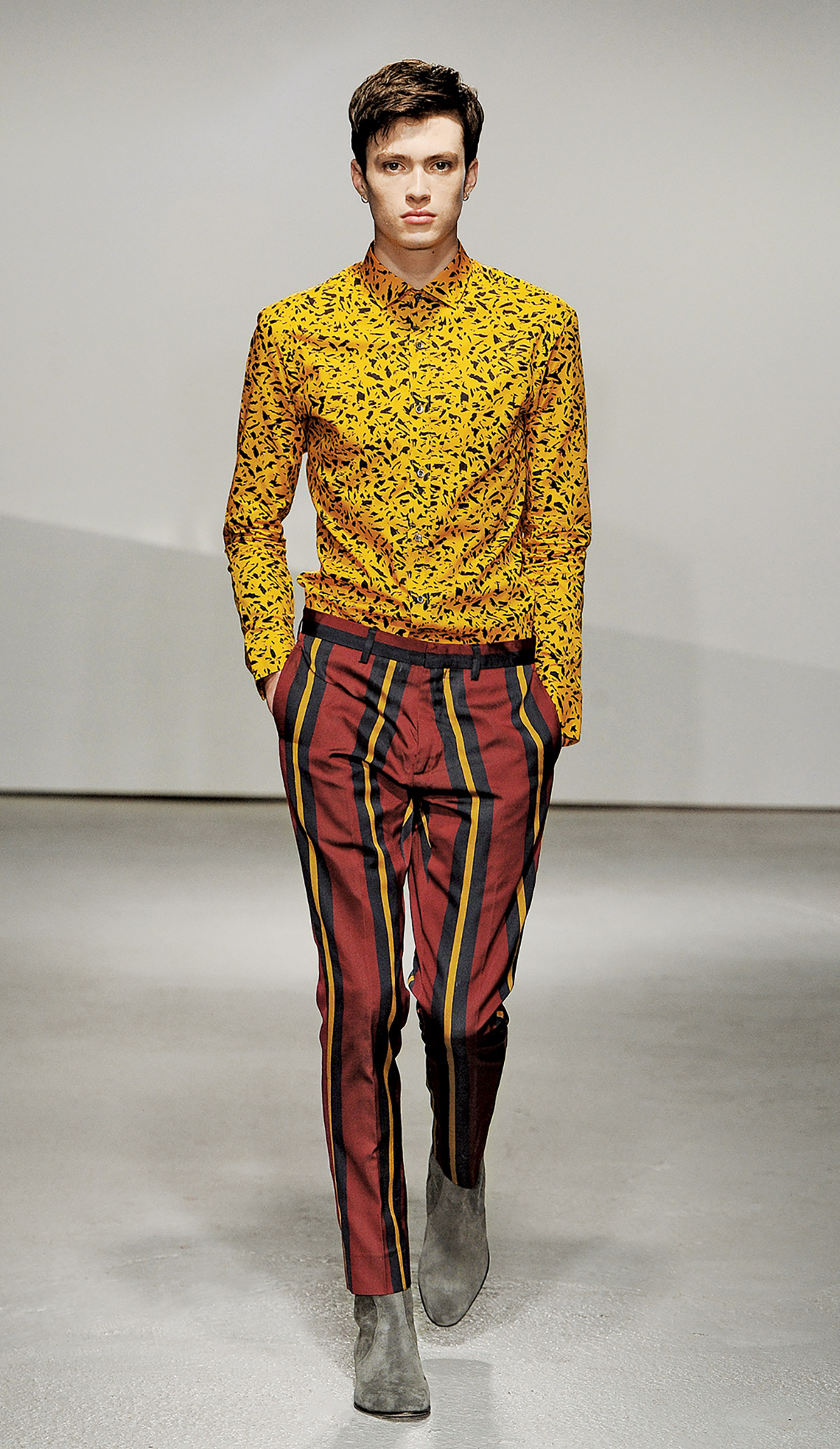 Image: Kent and Curwen.
EH: Specifically, Kent and Curwen's cricket culture dates back to the 1930s when it first introduced the iconic V-neck cable knit sweater for players. Given its historic standing, and with regards to development from yourself, how has this aspect of the house remained the same?
SS: It really hasn't. I was brought on to modernize the brand and give it a bit of my own flavor. [Before starting], I spent some time researching Kent and Curwen, and it became apparent that it needed to become more relevant in the market place. My first season, I included elements of this cricket heritage and I found that it was not something that a customer today clings on to; cricket is not a widely played sport, and it's very difficult to reinvent every season. We chose to dispel this idea, and that is evident in the Spring/Summer 2015 collection.
EH: How was that separation accomplished?
SS: It came down to pushing the boundaries of what people expected from both the company and me. The 'Splinter' print from the runway show was very symbolic. In the same way that a musician might do to a guitar on stage, we took a cricket bat and smashed it so that it splintered out. The end result was a black and white print, which appears shattered. By dispelling this idea of cricket heritage, it [allowed] the brand to move on free of its former self, and to become more relevant for a new, youthful audience.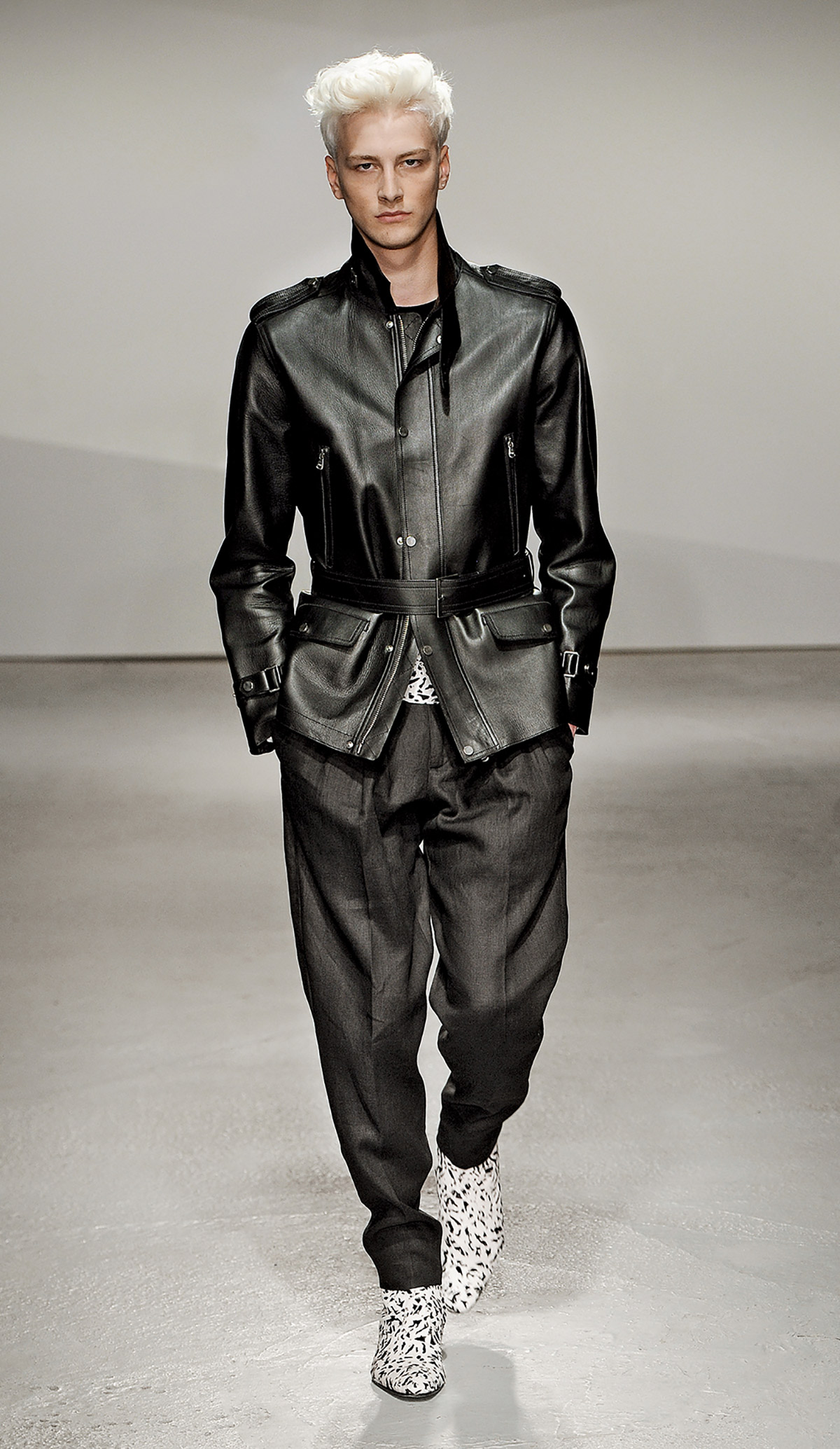 Image: Kent and Curwen.
EH: The complete Spring/Summer 2015 collection was exquisitely diverse. Leather motor-wear and intonations of rock 'n' roll perfectly complemented dis­tinctive themes of military, while simultaneously showcasing a debonair demeanor in fine tailored suiting. What were some of the other concepts behind it?
SS: The collection was very intentional. It was based on the idea of a frontman; this could be the protagonist of our time, an actor, or even musician. It's very unapol­ogetic clothing that is both inspirational and aspirational. If you were to inspect David Bowie or Mick Jagger's wardrobe, you would see great variation of product that is quite eclectic. There is no clear explanation as to who the David Bowie of our generation would be, but this persona and style simply cannot be recreated.
EH: Any particularly favorite pieces?
SS: There is a formal leather biker jacket that was offered in black this fall that has been reintroduced in white for Spring/Summer 2015. This is an example of the brand's new DNA. We have taken ownership of this particular jacket and created a signature piece that has become an integral part of the brand's seasonal evo­lution. You can expect to see this jacket demonstrated in an oxblood tone next autumn.
"
The more I feel like I am constrained, the more I push to break free.
"
EH: Before Kent and Curwen, you've had your own admirably long fashion lineage, working at Calvin Klein, Yves Saint Laurent, among others, and you even launched your own line in 2006. Who are some of your personal favorite designers or sources of inspirations?
SS: As a self-proclaimed fashion ostrich, I don't really have any specific favorite designers. I've always considered myself to be more of an artist than a designer. It's a feeling for me and I don't design for myself. Hedi [Slimane] made a tremendous impact on my career at Yves Saint Laurent when I was impressionable. Tommy Fazio picked up my old line for Bergdorf Goodman, and he once told me, 'stay true to your own DNA,' which has applied to both my career and indi­vidual path. When it comes to core values, I fight hard for the things I believe in. I stand behind the work that I do, even if it's criticized or applauded, as long I am happy with it. I can sleep well at night knowing that I stay true to myself.
EH: What the most unforgettable experience you had designing with Slimane?
SS: I remember him throwing a color direction book into the trash can and saying that we didn't follow trends, that instead we created them. This was very symbolic of Hedi's outlook on the whole industry. He has a strong vision that he believes in and he goes after it.
EH: Every New Yorker covets thy neighbor's closet. What does yours look like?
SS: I recently moved back into the city from Williamsburg [Brooklyn] with my girlfriend. Two wardrobes sharing one apartment could easily present a chal­lenge, but we have our own individual closets. Mine can be described as very "Gattaca." All of the hangers are identical and face the same exact way. Leather jackets are uniformly merchandised together. Outerwear is organized by length (short to medium to long). Suiting is actually in a separate closet, and pieces are color coded at all times—even my T-shirt drawers. This isn't very difficult given the fact that the color palette consists of gray and black. I've stayed true to that uniform for about seven years now, and it has nothing to do with the fact that I work in fashion. It's simply easier for me.
EH: As Kent and Curwen continues to evolve and move forward, is there a man you envision to be the ideal icon of the future? What kind of demeanor would he possess?
SS: He's progressive. He's personally understated, but also very Ryan Gosling; he has the ability to play many roles. There is a sensitivity and rawness to him that has remained quite private. He also seems to be very selective.
EH: Given this discerning direction and evolution, do you see the brand as rising into a luxury category?
SS: The brand is actually morphing into sportswear. Autumn/Winter 2015 will be comfortable but advanced, with elements of mixed media. I see Kent and Curwen as a contemporary brand, constantly evolving and defining its own DNA.