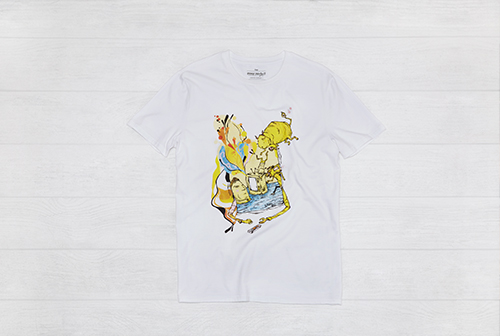 Bridging the GAP Between Art and Fashion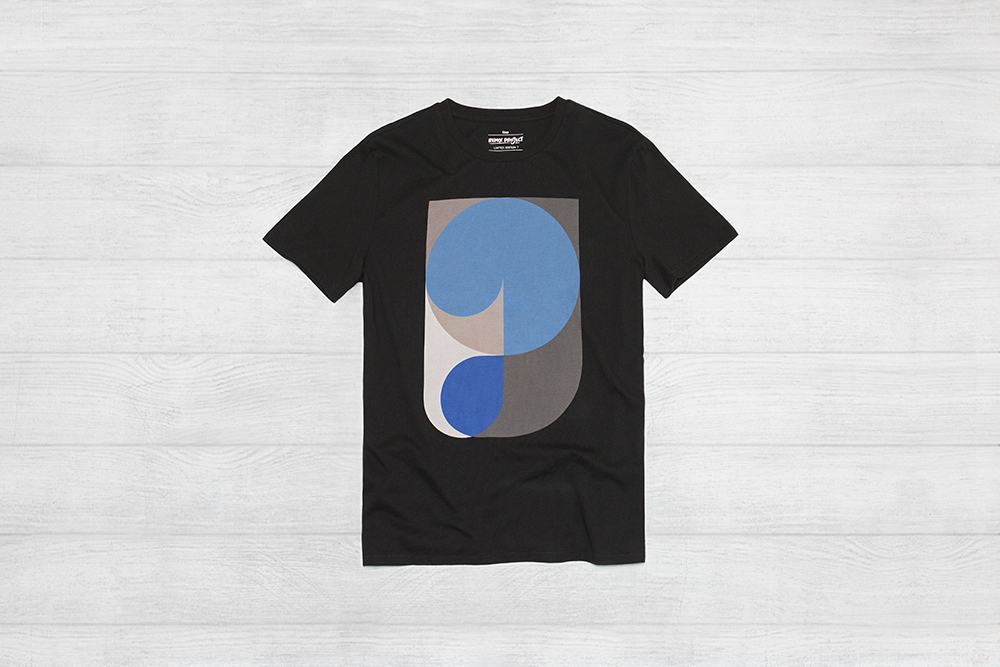 Image: GAP.
Never before has the union between art and T-shirts looked as intoxicating as GAP's 2015 Remix Project. Collaborating with 11 artists from the global art scene—Fantasista Utamaro and Yuka Choco Moo from Tokyo, Lin Zhipeng from Beijing, Candy Bird from Taipei, Loïc Lavenu and Maud Vantours from Paris, Kyle Pierce from San Francisco, Jessica Hische from LA, POSE from Chicago, and Neville Brady and Quentin Jones from London—the project seeks to demonstrate the singular style of each artist, thereby simultaneously celebrating the innovative legacy of GAP. Each limited tee features the idiosyncratic work of each artist that remixes the brand's classic logo into bold art; the interior of the garment features a small blurb about the project, profile of the artist, and a heat stamp of the artist's signature.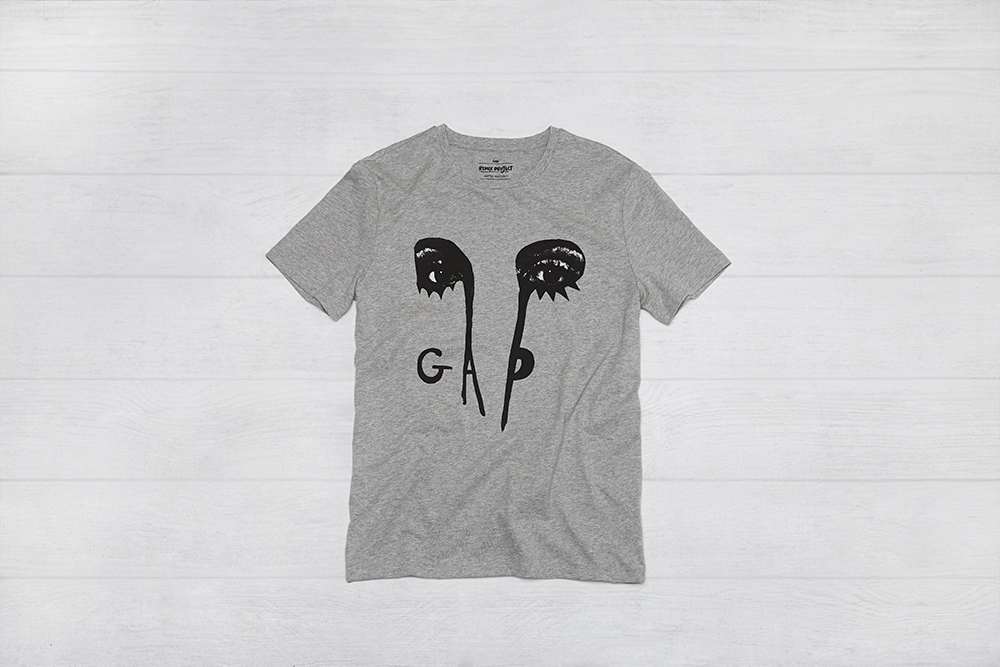 Image: GAP.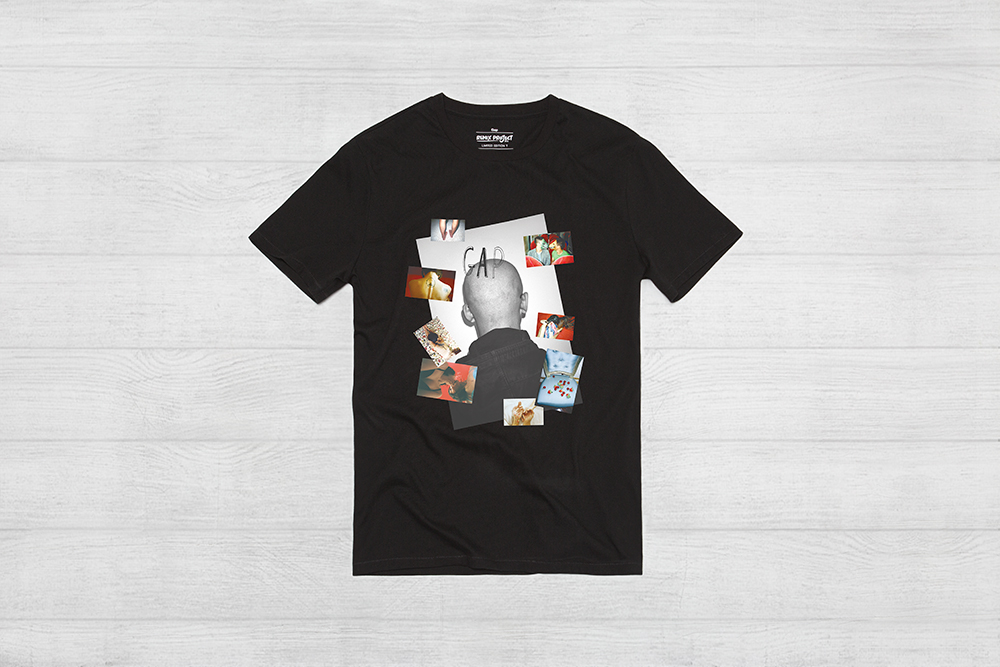 Image: GAP.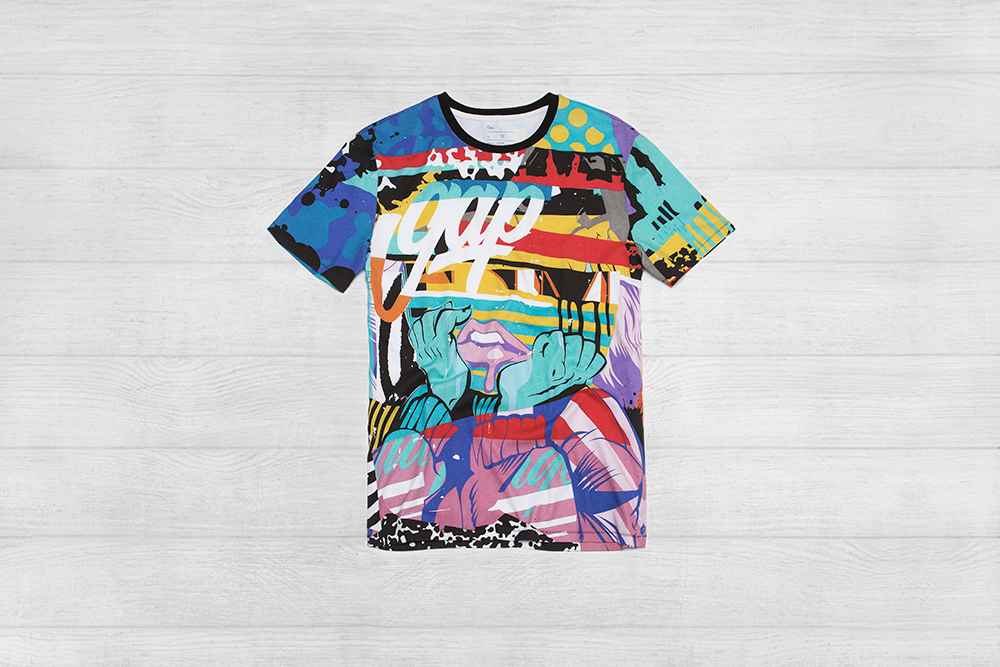 Image: GAP.
The launch is a sure way of presenting comprehensive art scene as the eclectic group of artists, some emerging and others well established, encompasses a wide spectrum of art from illustration to photography to tattoo. POSE, an illustrator whose artistic root is grounded on graffiti, designs a T-shirt that is positively unrestrained and chaotic, one that closely parallels his original aesthetic philosophy; while Maud Vantours, a designer who specializes in textiles and materials research, incorporates a carefully patterned field of vivid hues like magnificently spilled paint. Meanwhile, Choco Moo, an artist whose unique style consists of black and white illustrations, presents a totally playful design with cool fonts racing across the T-shirt—try spotting the GAP logo, it will not be easy. The new release is a promising approach to introducing brilliant artists to a wider audience through the humble yet everyday medium of T-shirts—the ultimate common denominator of all.
The exclusive collection of limited-edition graphic tees is available online now.