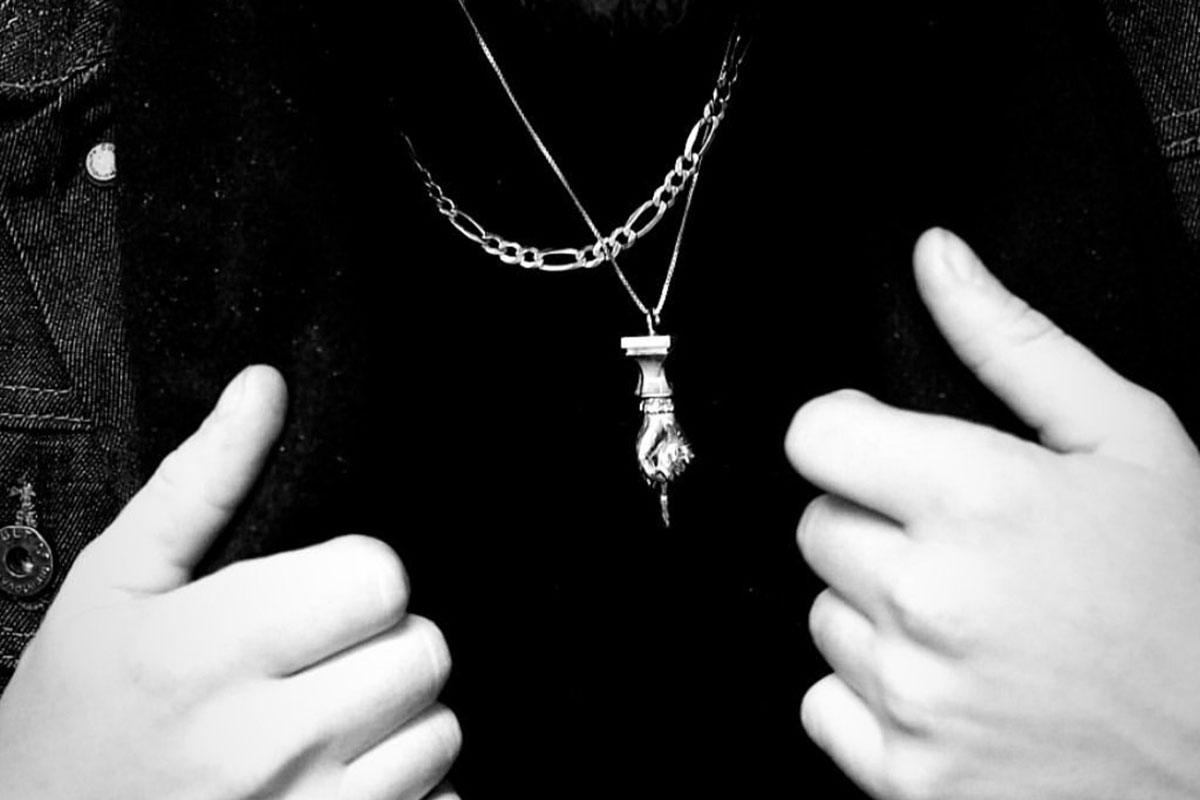 Brazilian Designer May Albuquerque Makes Ethical Jewelry
Jewelry designer Mayara Albuquerque, or May as she prefers, is one of those people who fills everything she does with feeling and spirit, or nothing at all. Elegant and dainty, her designs are truly beautiful accessories each with a story. And yet the beautiful is nothing without the passion as May proves. Always pushing herself to focus on the truly important and what makes her want to create, she also incorporates ethics behind her own creative work. Working directly with producers from her hometown Natal, she has helped the town's economy (See Max Poglia, a Brazilian designer with a similar model.) May is also quite ecologically conscious. As a topic that has touched her country plenty with the continued burning of the Amazon rainforests, she focuses on the ethic and the ethnic work in her jewelry-making.
The Brazilian designer moved to New York City when she felt entirely comfortable with her brand in Rio de Janeiro only to dissolve her brand Isso Eser May into a new venture called DYAD.  She continues to create collections for both men and women as well as custom pieces. We spoke to May about her design career–
EH: What kind of materials do you work with?  
MA: In my older brand my main material was 950 sterling silver, but I can work with everything basically. Gold, Silver, Wood, Acrylic. There are no limits in creating jewelry. 
What imagery do you tend to lean towards in your design?  
My designs are delicate, meaningful. and interactive. I´m inspired by life,  modern and old tales and mysticism. Jewelry is already special because it can be around forever if you take care of them, like everything that worth in life. So why not have something that really represents you besides the material value of it?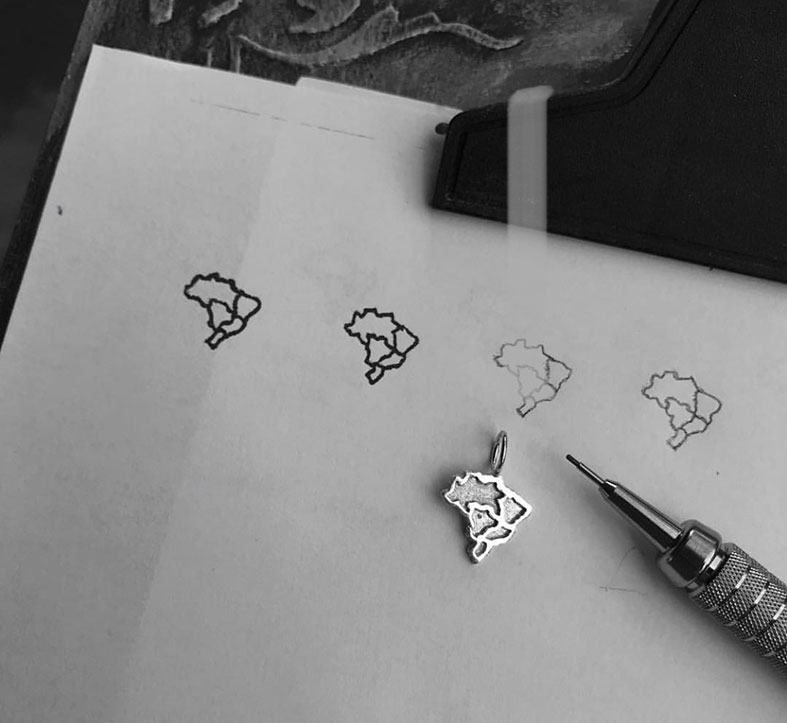 How do you demonstrate the spirit of Brazil in your pieces and how do you maintain an ethical approach to your work? 
I´ve never thought about it before. But the free spirit of the jewelry represents the Brazilian soul. Also, my gems come from Brasil. We have high-quality stones and materials over there.
I always had an ethical concern about my brands. In Brazil, I have a small, handmade production in my hometown Natal. My brand stimulated the local economy and we work in a way where quality is more important than quantity. I know my 8 producers in person and really care about their work conditions– we are like a family. I'm also part of the Fashion Revolution movement, where brands need to be transparent about how they work and about their prices. My clients understand what I do and why I do it, so they really know what they are investing in.
You've been quite a sustainable activist, how do you reflect that in your work?  
As society members, we need to care about the world that surrounds us. I came from the beach and naturally, nature means a lot to me. So, my packages are made with recycled paper and wood. All the plastic is utilized more than once. And silver and gold can be transformed in your lifetime. If I create I jewelry for you now, in a few years, if that doesn´t make sense to you anymore, I can melt that and create a new one. There´s no waste, no trash. Jewelry is sustainable by itself.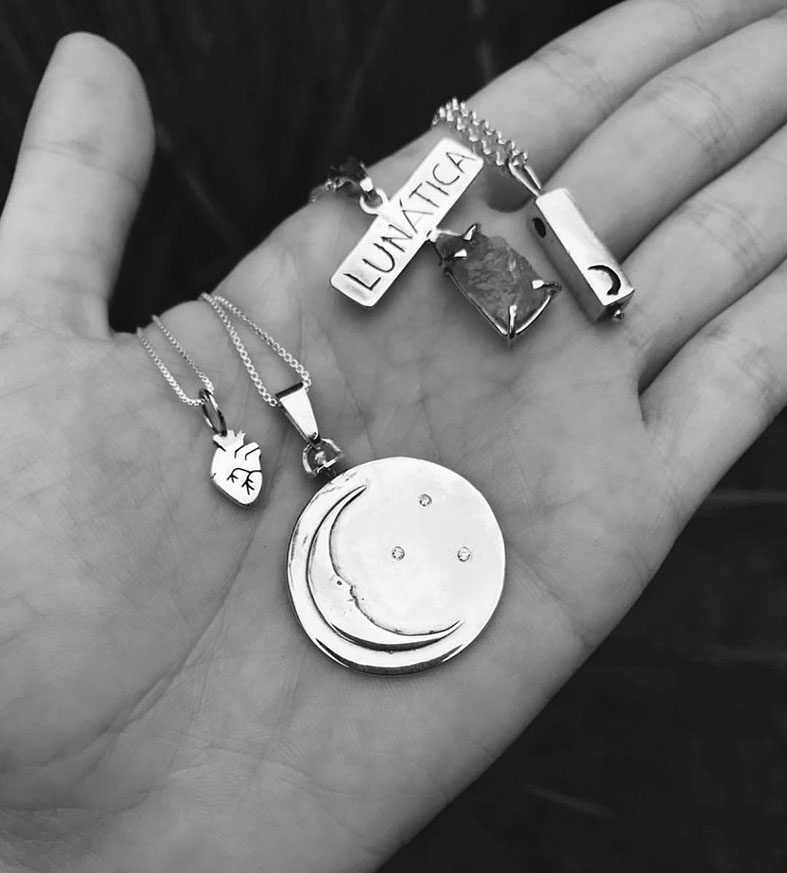 What are the differences between being a jewelry designer in Brazil versus New York City?
In general, it is quite the same. But in NYC, clients are more connected with trends and don't care that much about the materials. Brazilians care about what they are investing in regards to jewelry. They want 18k or 24k gold. New Yorkers just want something they can wear. I'm trying to inspire them to think about materials, representations, and what it means to them.
What kind of changes are you hoping to achieve with your rebranding?  
As a creator, I try to inspire people. It is possible to make money and grow to be sustainable and ethical. I will keep my transparency as an entrepreneur. And as a designer, I want to go further and create new shapes and new ways of using and make pieces. I love interactive jewelry so my new creations will go in this direction.