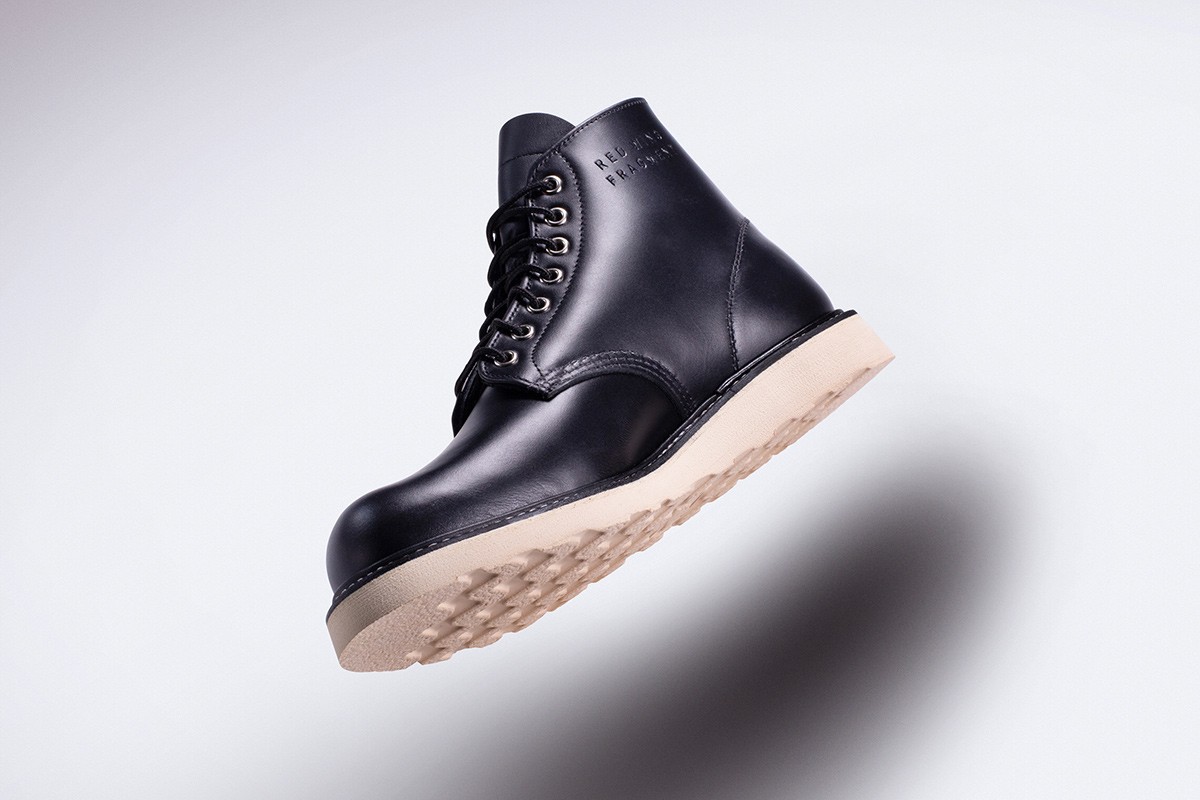 Hiroshi Fujiwara Makes Shoes With Red Wing Heritage & Fragment
In extremely-limited quantities, Hiroshi Fujiwara and Red Wing Heritage & Fragment launch a new take on the classic 4679 Moc Toe shoe available at the TriBeCa store. The visionary Japanese leader in streetwear and sneaker culture partnered with the New York-based heritage brand to design a sleek black leather boot. Complete with dual branding and premium finishing, the polished shoe is the chic metropolitan daywear statement easily transformed into a staple of the nightlife. In fact, the designer himself wore the style in the '90s. Since then, these particular shoes gained iconic status in Japan and the stamp of approval from the designer is only sure to add to their continued popularity. The boots, in fact, are so limited that the possibility to purchase will be raffled out and likely sold out the first day.
The Moc Toe boot will be available for $450 online and the Round too for $400 in the TriBeCa store.