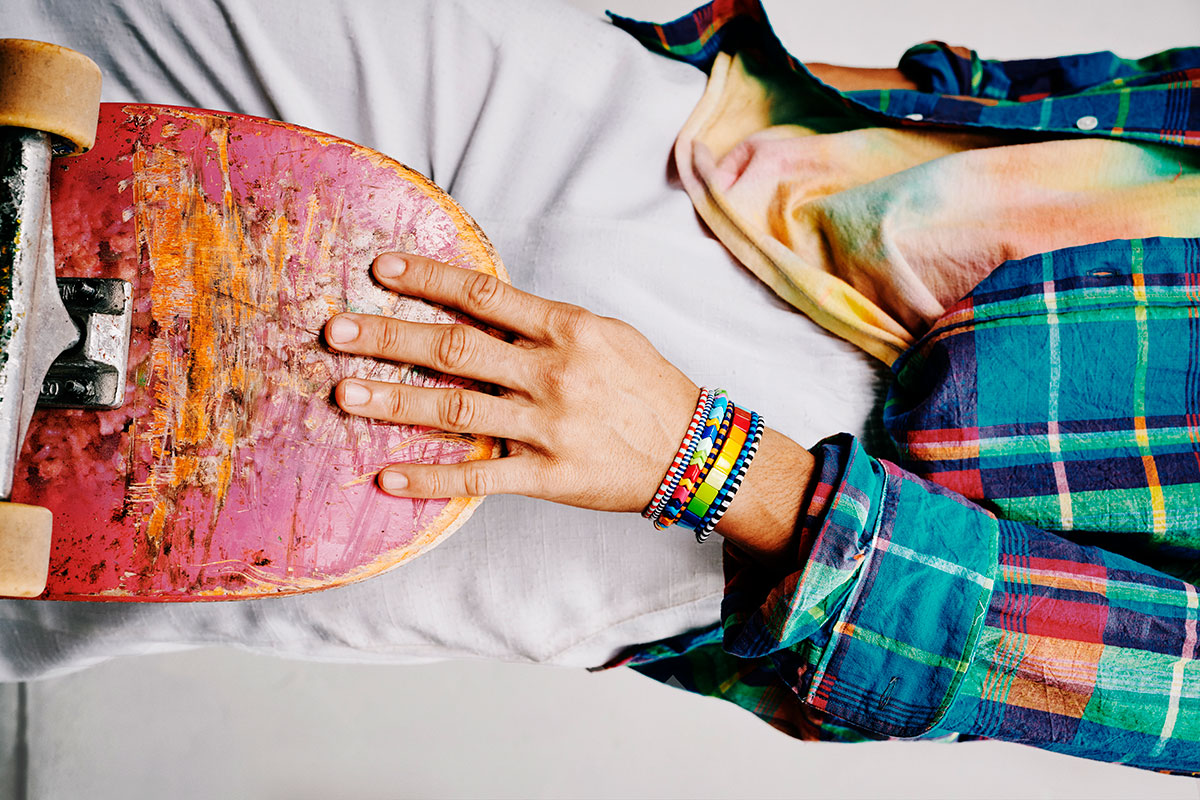 Roxanne Assoulin Launches Men's Jewelry
Renowned for its vibrant stacking jewelry, Roxanne Assoulin is launching its first men's collection. The array includes the original Assoulin brick-by-brick bracelets as well as message pieces, custom jewelry, and a necklace. Diverging from a flashy color theme, Assoulin men's collection also features silver-colored pieces for an extra masculine touch.
Inspired by a set of colorful tiles that had been sitting on the designer's desk for more than 20 years, Roxanne Assoulin takes a whimsical turn on jewelry which has a tendency to change to reflect her changing inspirations. What stays consistent is the spirit of the brand as Assoulin treats accessories with childlike enthusiasm adding little Mexican daisies to necklaces, Lego-like building blocks to bracelets and through the brand's hands-on workshops called "Play RA's", there are new surprises with each coming season.