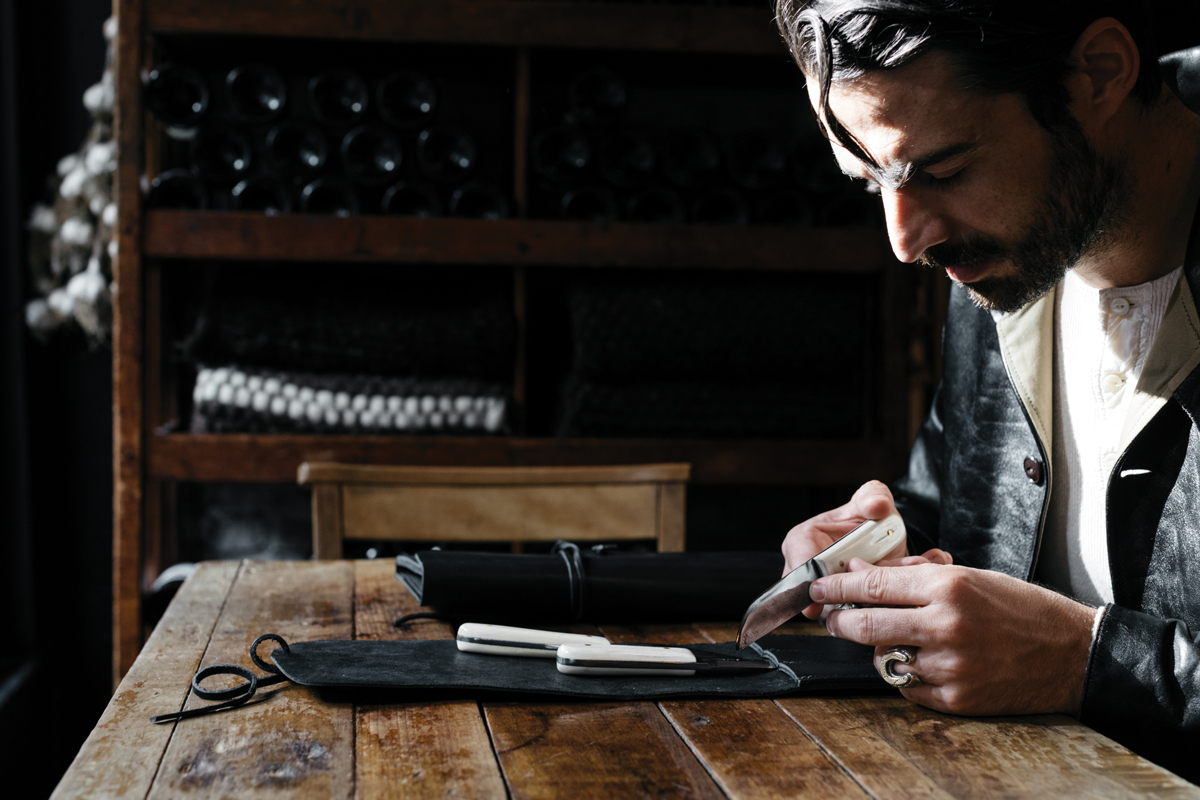 Meet Modern-Day Gaucho Max Poglia
Max Poglia is the man behind the eponymous New York-based lifestyle brand which produces a compilation of handcrafted knives, bottle openers, leather bags, and loom-woven blankets plucked directly out of a cabinet of curiosities.
"I'm not very curious about these modern materials," Poglia explains in a soft Brazilian accent, wearing his signature pinch-front cowboy hat. "That's the beauty — you cannot control my products." Made from natural materials including leather, wood, and bone, the pieces then set off on a journey of their own, aging in a unique manner. "Maybe they're not the most practical ones, but I hope we are making products that you want to keep."
As Poglia is making pour-over coffee on a rainy afternoon in his workshop in Bushwick, managing director of the brand Caleb Fechtor explains, "We don't need to slap a trend on it to make it relevant." Poglia is not local, sustainable, or handmade by trend, but by essence. "Even though consumers don't necessarily understand what eco-friendly is versus artificially produced, they understand it aesthetically. They see natural materials, and it comes through that this is way more than just the product." It's this commitment to the highest level of artisanry that's led to collaborations with Clos19 and Cooper & Thief, among others.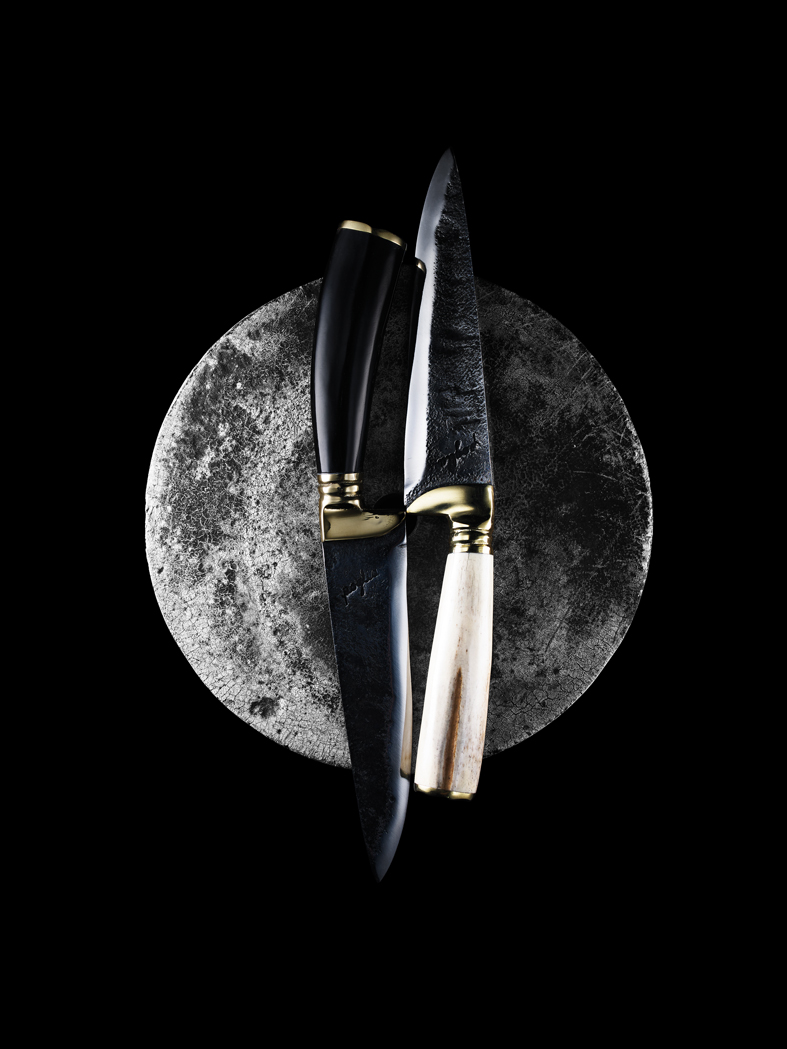 Born and raised in Brazil, Poglia moved to Milan before settling in New York. With a graphic design background, he helped chef Jody Williams open the Greenwich Village country-French staple Buvette, and later the Bedford Post Inn for actor Richard Gere. "I started to discover all these little corners of New York and things that I had seen since I was a little kid were super valued here, somehow."
Back home, his grandfather owned a shop which would give out simple keepsake knives to their patrons on anniversary years. Poglia followed suit and made a knife with reclaimed wood, bone, and carbon steel cut from blades. His product was a sleek collector's staple piece. It was then that Gere and his wife proposed that Poglia launch his knives exclusively for their inn.
From there, social media engagement grew and Poglia launched other products, including his leather "hat-holder" bag. His products are each related to his own needs, to connect the dots of his life's trajectory. "In my culture, they call us gaucho," he says. "There is this relation in a very organic and simple way. We get these stains in the leather, we get these marks from the animals, and we find the same marks on our blade." It's a story of a cowboy in New York, "lost in his own mess," as Fechtor says.
Images: Poglia.