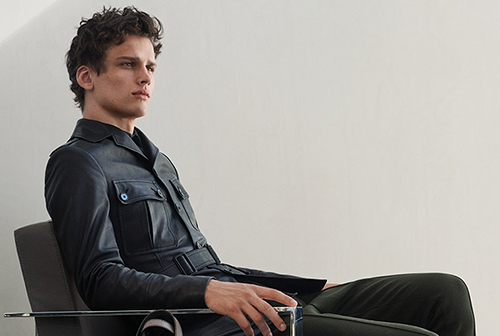 Tomas Maier and Todd Hido Discuss Bottega Veneta's Autumn/Winter 2017 Campaign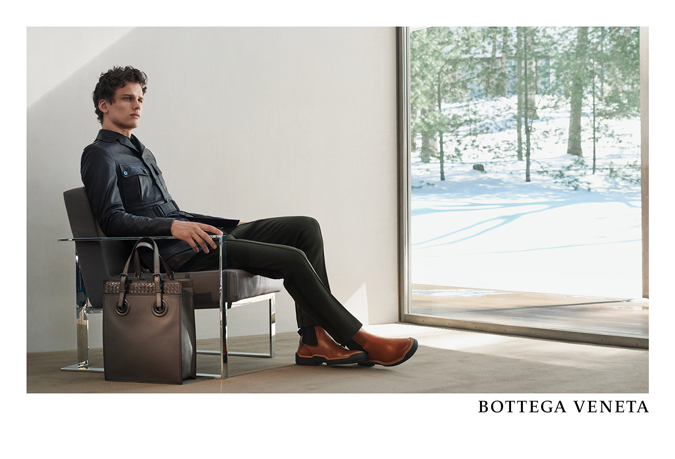 Image: Bottega Veneta.
Bottega Veneta's creative director Tomas Maier has once again chosen American photographer Todd Hido to shoot the brand's latest Autumn/Winter 2017 campaign. "[He] is known for his moody interior shots, but his personal imagery is unlike any other," says Maier of the artist. "His use of light creates both a connection with, and a distance from his subjects." Set in an intimate, rustic space, the images feature Lee House 2, built by famed architect John Black Lee in 1956, and later restored by renowned designer Kengo Kuma in 2010, whose works include the Suntory Museum of Art in Tokyo, among other masterpieces. Fronting the campaign are models Simon Nessman and Mariacarla Boscono, with Grace Chen and Eva Herzigoya, as they don the polished fall collection, offering flavorful contrast against the backdrop of snow and bare trees. "That white background really brought out the colors of the clothing in a way that I had not seen before," says Hido. "It reminded me of how a cardinal looks so vibrant in the snow."
Video: Bottega Veneta.
This latest release alongside Hido is part of the "Art of Collaboration" initiative, where the Italian luxury brand has developed relationships with artists and photographers annually since 2001. To supplement its latest campaign, Maier has evolved the images to include a series of abstract and thought-provoking videos, beginning with "Mixed Messages," a visual collection in line with Hido's photographic narrative. Says the artistic director, "Both campaigns that [Hido] has shot are about embracing women and men of every age and celebrating their style." The proof can be witnessed in the austere, though deceivingly simple, visual story highlighting the brand's ultra-luxe best.