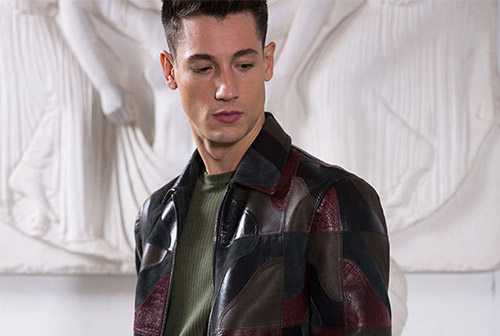 Bottega Veneta Releases New Patchwork Collection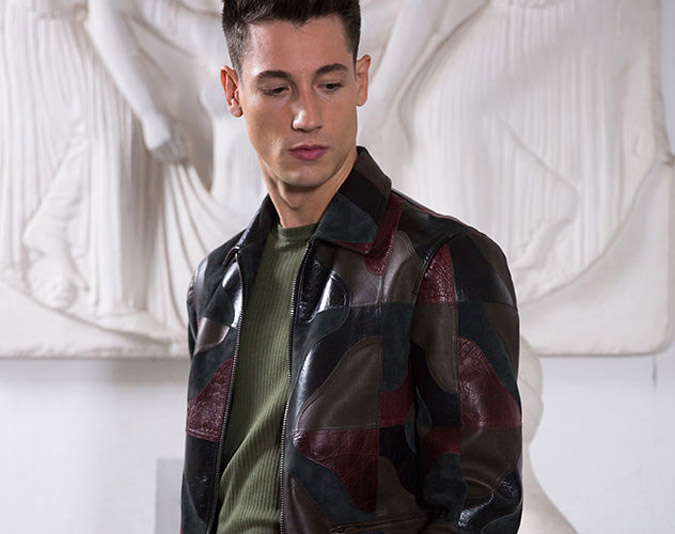 Image: Bottega Veneta.
Though camouflage may be sneaking back onto the runway scene in quiet droves, Bottega Veneta breaks the mold with its New Patchwork collection. A refined offering that hints at the hunter-favorite print, the release pieces together four premium textiles—espresso brown lamb, grey suede, Barolo red sheepskin, and black calf leather—to fuse vintage craftsmanship with a contemporary eye.
Image: Bottega Veneta.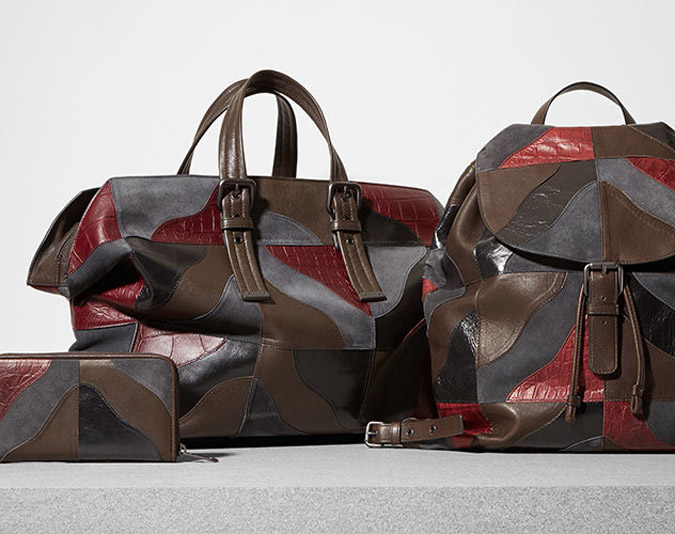 Image: Bottega Veneta.
Updating a variety of tried-and-true staples from the Italian brand's archives, the focus becomes settled on the optical, the Frankenstein-ian visual detailing extending from the Malton boot, along with sport and slipper iterations, through to a simple merino sweater and sharp biker jacket, settling finally on an accessory range that plays with dramatic proportions. Fans of the heritage classics will be pleased to see the famous Intrecciato detailing is not left wanting, its woven complexity subtly working its way through the blouson jacket's print in smoldering burgundies and hearty browns, first witnessed in the brand's Spring/Summer 2017 campaign imagery. Brunito metalwork, most commonly seen in its extensive bag collections, supports the outerwear's frame to provide a muted touch that completes the line's luxe finish. With this head-to-toe attention to detail the brand's desire to emphasize construction becomes apparent, the New Patchwork collection an affluent reiteration of treasured Italian leather techniques.
The Bottega Veneta New Patchwork collection is available online now.