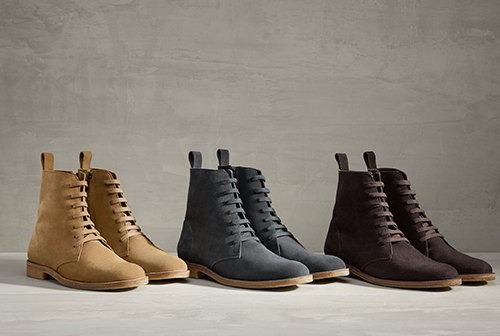 Bottega Veneta Brings Back the Desert Boot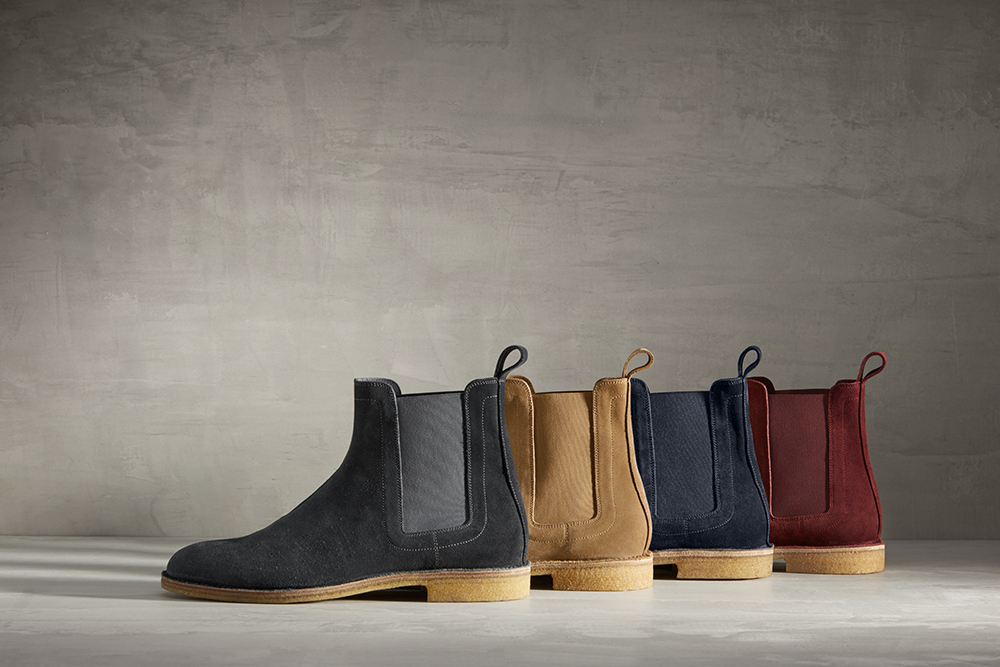 Image: Bottega Veneta.
Following the success of the original, Bottega Veneta relaunches its Desert boot, a classic, suede Chelsea-style that sold-out at a rapid pace last season. The new version of the piece is seen in five colors in the original style, along with a new lace-up variety available in three different hues. The Italian-made, calf suede shoe is quietly luxurious; a classic shape and everyday staple that looks better with use. Supremely wearable, the Desert boot can add a touch of elegance to a casual outfit or hold its own with a decadent fur coat.
Thee shoes are available online and at 1.800.845.6790 now.