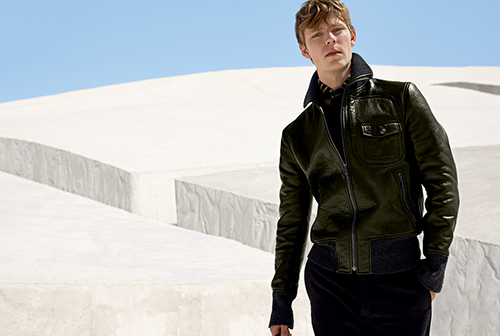 New Bottega Veneta Autumn/Winter 2016 Campaign Features "Grande Cretto"
Video: Bottega Veneta.
In the newest edition of creative director Tomas Maier's The Art of Collaboration project, Bottega Veneta releases a short film shot on Alberto Burri's land artscape, "Grande Cretto." The creative by Viviane Sassen, shot for the house's Autumn/Winter 2016 campaign, features models walking through the massive maze-like sculpture built on the ruins of Gibellina, Italy, a Sicilian town destroyed by an earthquake in 1968. The stark white concrete acts as a perfect background to spotlight Bottega Veneta's darkly-hued collection, which features pieces like leather pants, patterned sweaters, and countless coats and jackets. Full matte black ensembles and jewel-toned leather duffels look supremely luxurious juxtaposed by the smooth barrenness of the setting. The Art of Collaboration project, founded by Maier after joining the house in 2001, has featured the work of artists like Nobuyoshi Araki, Peter Lindberg, and Juergen Teller.