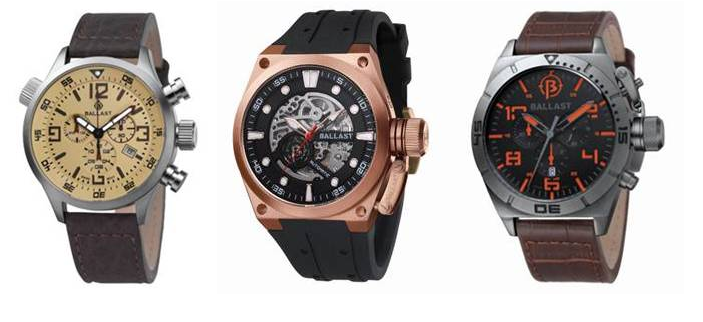 New! Welcome to Ballast Time Instruments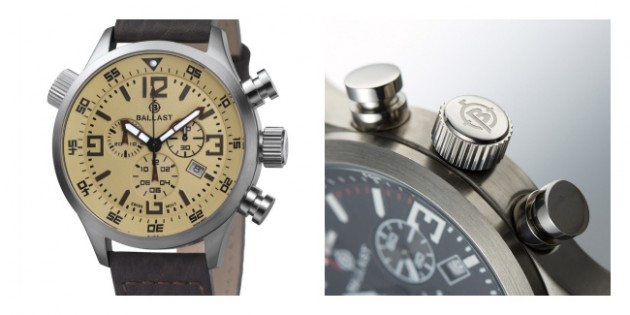 It's not everyday that we get to celebrate the launch of a new line time instruments, let alone one that's got some nice vintage naval references, so say hello to Ballast, which is exactly that. More details about the launch of the new watch line after the jump.
Built with four principles in mind – legibility, functionality, precision, and water-resistance – the Ballast collection launches with an astounding fifty-eight styles (forty-nine for the fellas) in total that are inspired by old school, military submarine life. We also see some antique industrial beauty in them too. The time pieces are constructed using solid marine-grade 316L stainless steel cases, screw lock crowns, and either Swiss or Automatic movements with power reserve indicators. But don't think you have to be a seaman to pull these off, because the band styles offer something for 'everyman', ranging from timeless stainless steel and integrated silicon to coveted premium leathers.  In conjunction with the release of their first collection, the brand has launched Ballast1903.com (interesting fact: 1903 is the year the first industrialized submarine was launched) as a hub of inspiration, renderings, and nautical film shorts—a gem of inspiration for any maritime looks.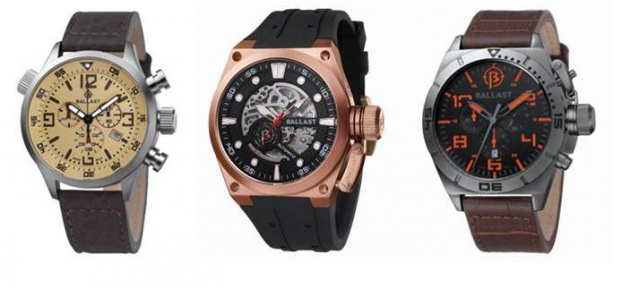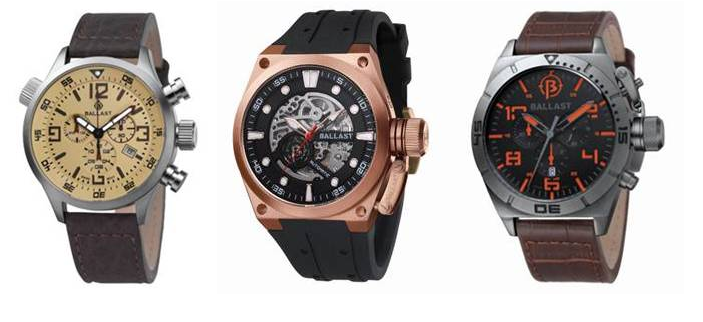 The collection, priced from $350-$595, can be found at Saks Fifth Avenue stores and Tourneau's website.