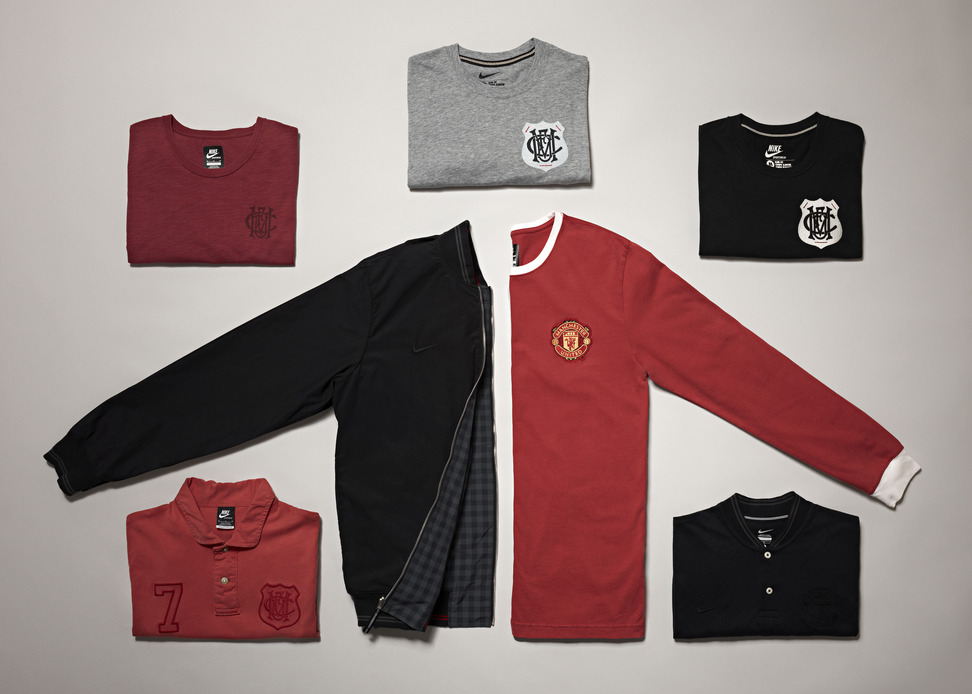 Nike Releases Manchester United Sportswear Collection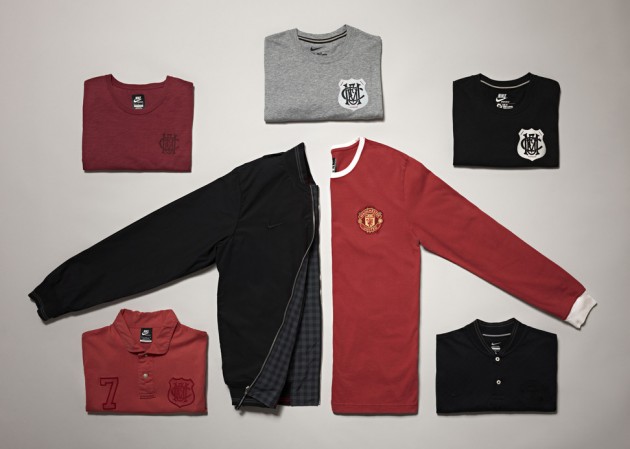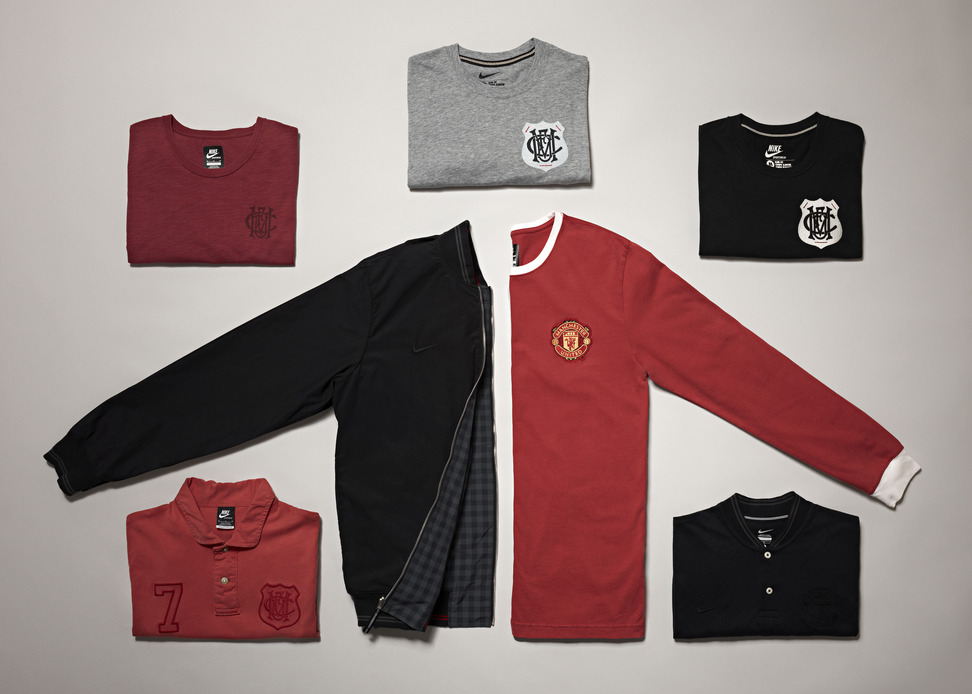 Nike is giving one of the most storied shirts in all of sports its own collection, so listen up if you're a fan of that thing we call soccer or some team called Manchester United. The flair, leadership and penchant for winning that has been embodied by the club's leaders who've sported No. 7 for decades (legends like George Best, Bryan Robson, and Eric Cantona) will be sewn into the Manchester United Sportswear Collection with some pieces that score big off field.  More details and some pics after the jump.
In the collection you'll find the Best L/S Polo, red with white trim on the crew neck collar and cuffs, that pays homage to the home shirt worn by the European Cup-winning team of 1968. But Manchester's also given respect in the gingham lining of the black Woven Jacket references the textile industry that helped establish the city as a centre of industry way back in the in the mid-18th century. The No. 7 itself takes pride of place on the Covert Vintage Polo, sitting on the chest alongside a Manchester United crest, and the grey Covert Vintage Tri Blend tee proudly bears a gingham No. 7 on the back. You could say it's the winning mentality that unites the great No. 7s — the mentality of a champion, always wanting to win and having that hunger for trophies," Antonio Valencia, current Manchester United winger, said about the significance of the storied No. 7. No pressure or anything.
Every piece of Manchester United Collection apparel has been created with the goal of reflecting the passion and reverence with which Manchester United fans regard the no. 7 shirt, and the range combines a vintage design aesthetic combined with Nike technologies.
The Manchester United Collection is available at www.nike.com.