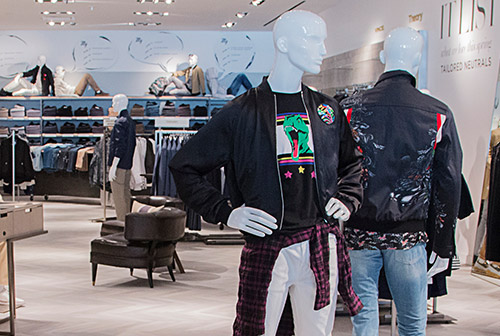 Saks Fifth Avenue Opens Downtown Men's Location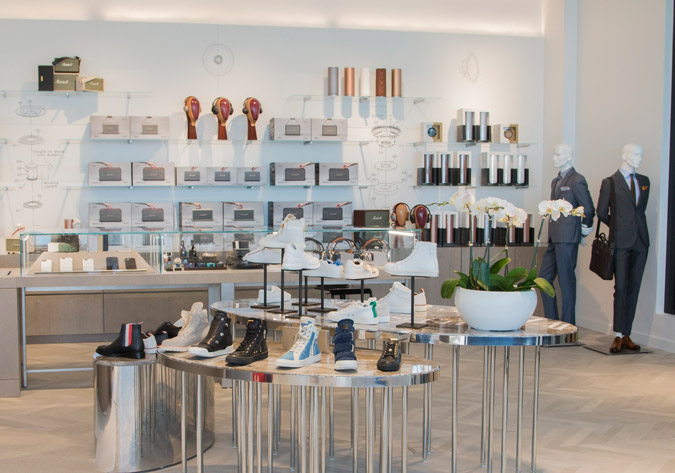 Image: Saks Fifth Avenue.
Adding clout to its hold on NYC retail, Saks Fifth Avenue opens Saks Downtown Men's, its first all men's brick-and-mortar location. Featuring 16,000 square feet of the very best in fashion, the store promises to bridge the gap between the digital and physical, the minds at work hoping to woo a target demographic more World Wide Web-inclined than most. Carrying over 100 brands, the shop is a sleek silver, white, black, and taupe, an understated attempt to unify the many products under one common palette. For those looking for something a bit more personal than your run-of-the-mill shopping experience, the onsite Fifth Avenue Club provides private styling sessions where a client is invited to craft their ideal outfit using an interactive, made-to-measure interface to select fabrics, linings, buttons, and more. Sport coats created with the machine will even feature a "x YOU" byline included within the label, giving clients complete design authority.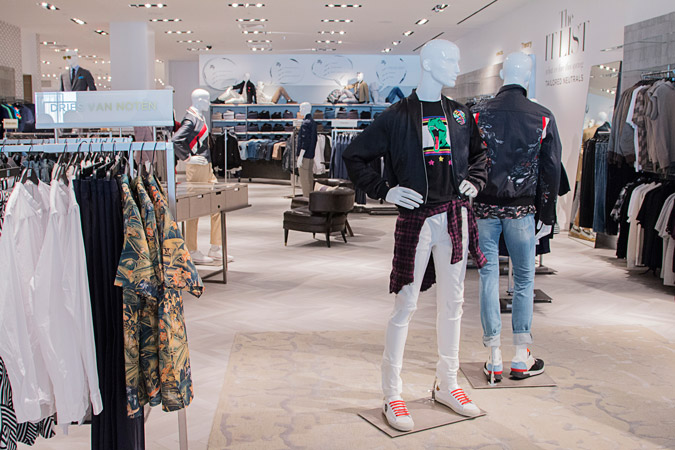 Image: Saks Fifth Avenue.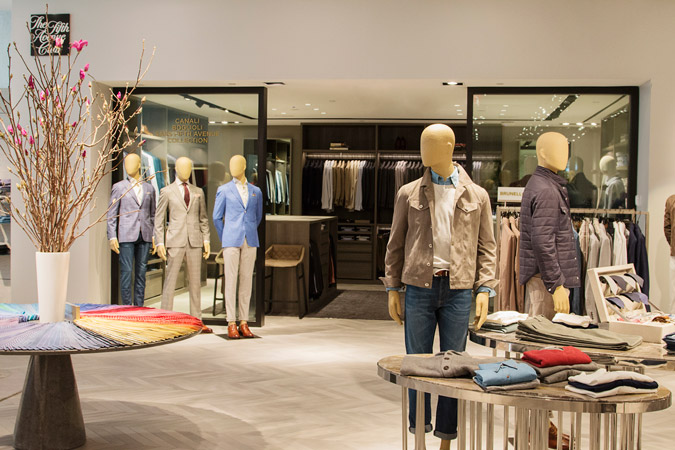 Image: Saks Fifth Avenue.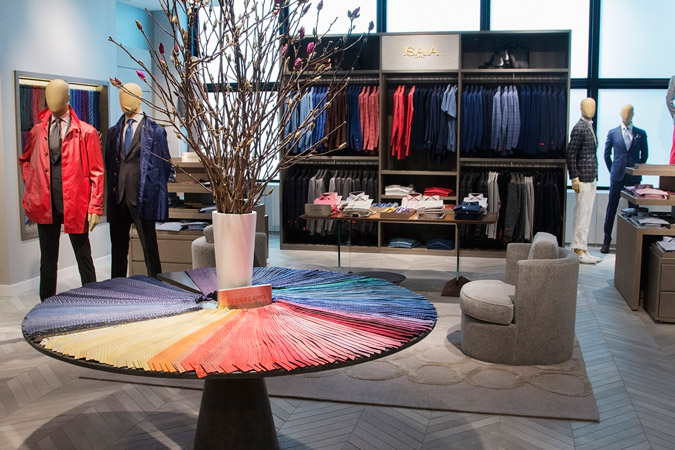 Image: Saks Fifth Avenue.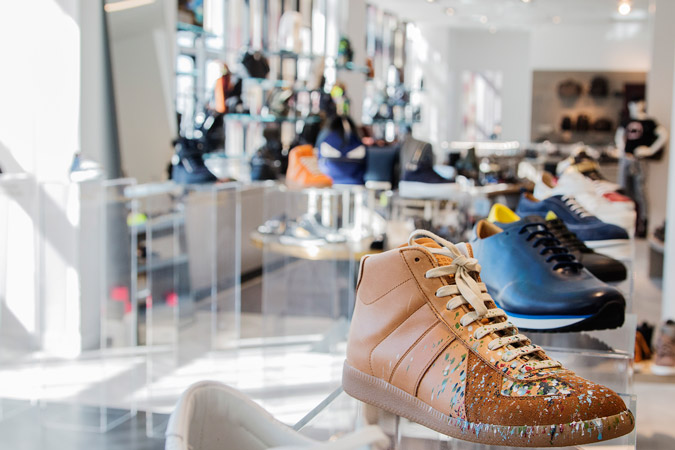 Image: Saks Fifth Avenue.
The cherry on top of this sartorial sundae—a Leather Spa that provides quick hospital help for those pieces that seem just a little worse for wear and could benefit from a little tender loving care. Saks Downtown Men's also hosts its own permanent space that will see a revolving door of collaborations in the upcoming months, its current installation, World of Sneakers, featuring over 200 styles of designer kicks that together create an enchanting walkthrough. Be sure to stick around for the upcoming SHARPS Barber and Shop and FIKA Coffee Bar, opening spring 2017—completing an already otherworldly shopping experience from a Manhattan staple.
Saks Downtown Men's is open now at 250 Vesey Street, New York, NY 10080.