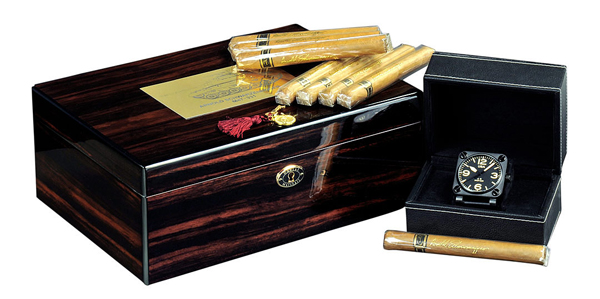 Arnold Schwarzenegger—Governor, Terminator…and Philanthropist-like Watch Designer?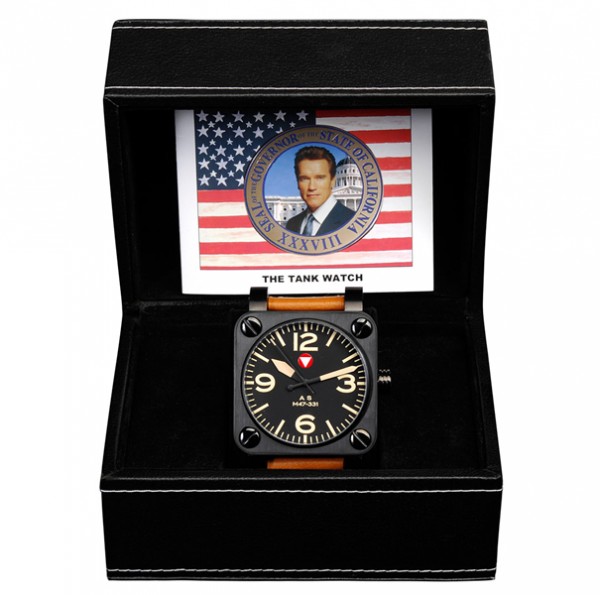 Even if Arnold Schwarzenegger has become wont of surprises (and guilty behavior), we were still struck with it upon learning that the 2 term governor had teamed up with GiltMAN to sell a limited edition set of watches he helped to design. The collab comes under the auspices of celebrating the Governator's 2 served terms but its also working as a charity to get said politician, out of the proverbial gutter—Schwarzenegger is donating every single dollar made on them to After School All-Stars, a non profit that provides daily comprehensive after-school programs to nearly 81,000 children for free. And holy sh*t, politics aside, the watch is actually kind of handsome. The story…after the jump.
As per GiltMAN:
Well before Schwarzenegger was governing, Terminating, or dropping bad guys off cliffs like a boss inCommando, he was serving his two years of compulsory service in the Austrian military behind the controls of a US-made M47 tank.

He completed his service in 1966, but nearly 30 years later, in 1992, he decided to track down his old vehicle. Not another M47, mind you, but the exact tank he drove from '65 to '66. And he found it, buried up to the turret on the Austrian-Hungarian border. After extensive restoration—and, presumably, digging—he was back in the driver's seat, this time on US soil. And upon looking at the instrument gauges on the control panel, he got the idea in his head to use those gauges as a model for a watch with all the heft and attitude of his new toy. In 2010, that vision became reality in the form of a timepiece that boasts nearly 11 ounces of steel, a burly leather strap, and a precise Japanese movement. The name of this impressive timekeeper? The A.S. M47-331. "M47" for the model, and "331" for the serial number, of Arnold's actual tank.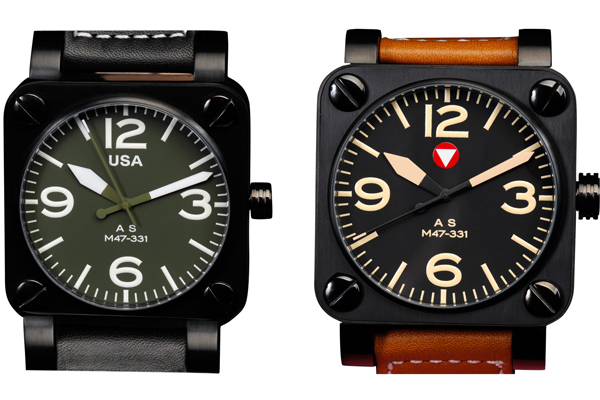 That's right. Old Schwarzenegger designed a watch…with the help of a "private label" (That's what GiltMAN told us of who helped the governor make such a thing). There are three styles in total. The tan and black version, with the Austrian Army symbol on the face and a blacked out iteration one with a simple "USA" stamp—are limited to only 500 pieces worldwide and cost you a $1000 donating to the After School All-Stars Program. The third version for $2695 and limited to only 100 pieces in the world, is signed by Arnold himself and comes with $1,000 worth of Daniel Marshall humidor, 10 A.S. Signature Dominican cigars, and a signed photo of Schwarzenegger with the tank that inspired it all. A link to it all is provided to you here!