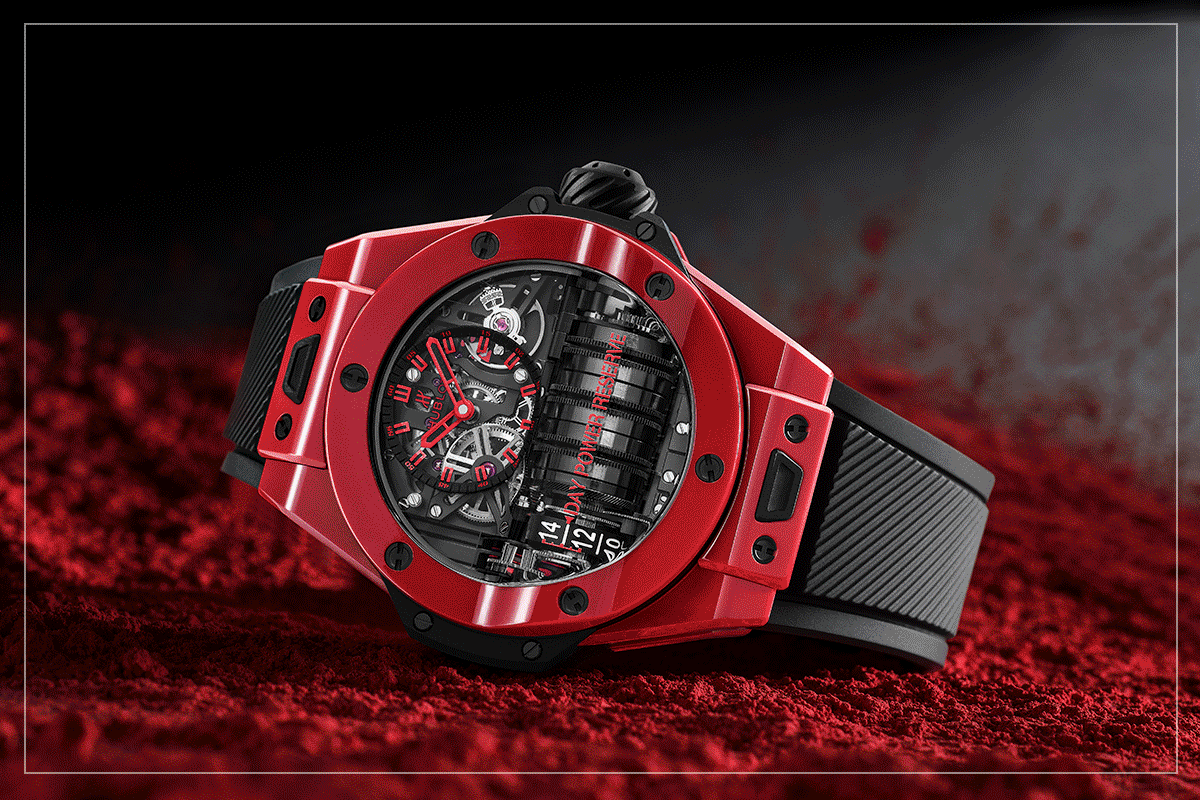 Hublot Previewed Its Upcoming Releases in Dubai
LVMH Watch Maisons (which owns brands like Bvlgari, Hublot, TAG Heuer, and Zenith) held the first LVMH Swiss Watch Manufacture Exhibition in Dubai to announce some of the most anticipated releases of 2020. Hublot presented a roster of seven unexpected releases of the year featuring colorful staples as well as elegant black iterations and a shearling wristband option. Featuring classic styles as well as whimsical options with rainbows, gold crystal, and even fur, Hublot has plenty of surprises up its sleeves this year. Take a look at some forthcoming styles below.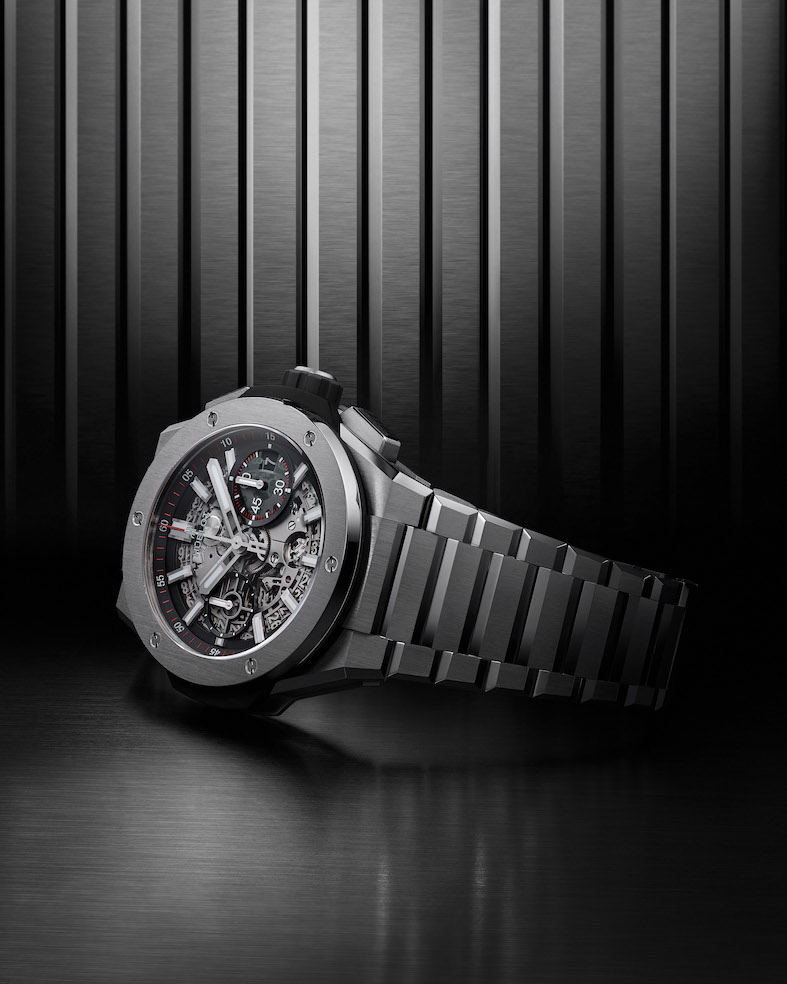 The signature piece is marking its 15th anniversary, this time available with an integrated metal bracelet. The piece will be released in 500-limited edition all-black versions.
Classic Fusion Gold Crystal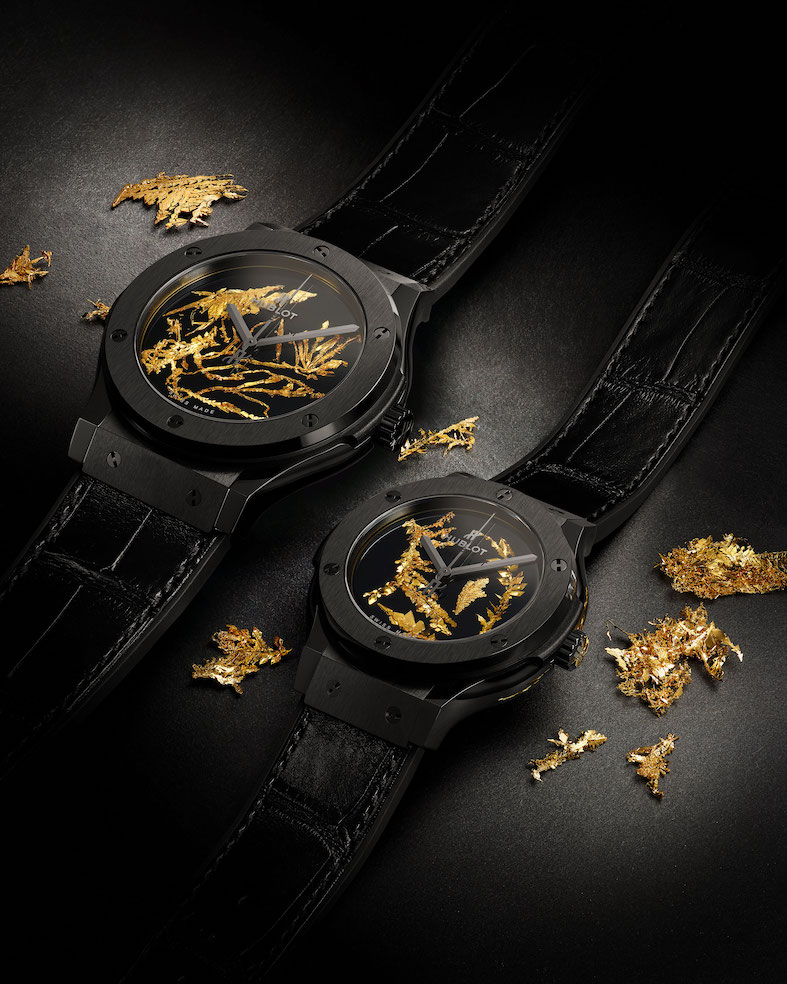 Gold crystal is an extremely rare and unique natural phenomenon. This particular model features gold crystal flakes framed into the dial of the black ceramic watch like a prized possession.
Spirit of Big Bang Rainbow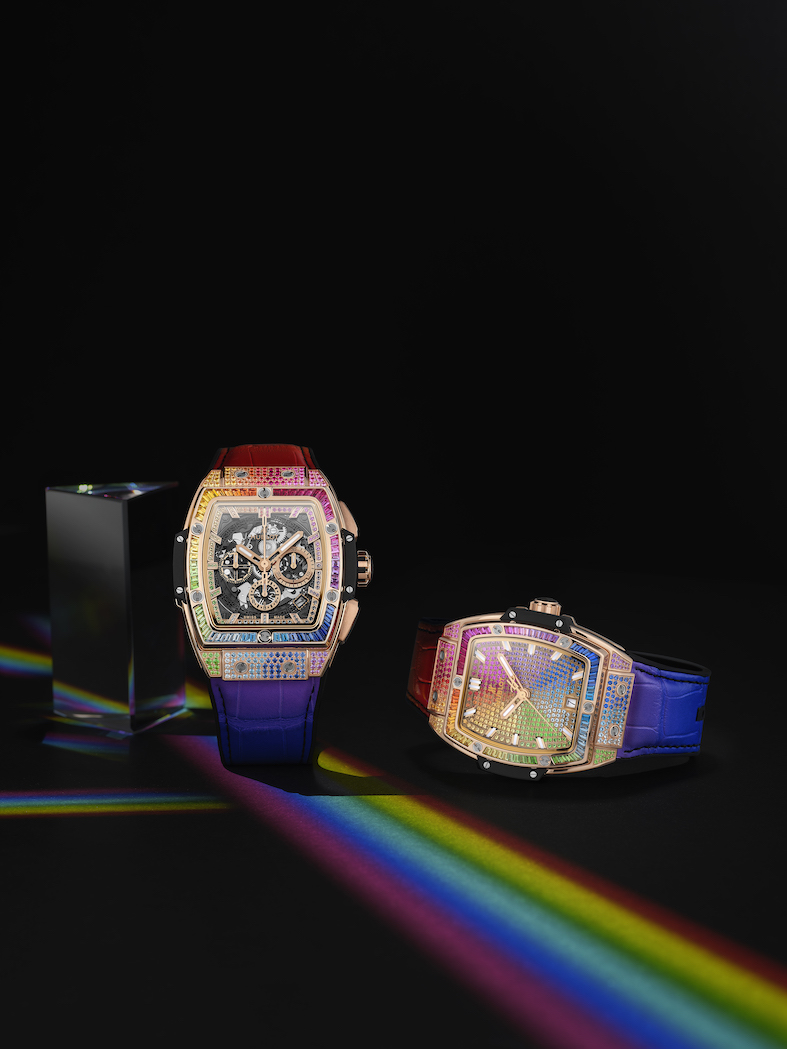 This piece playfully symbolizes reverence and a call for hope. A rainbow of gemstones lines and decorates the watch-frame and covers the dial of the 39 mmm model.
Big Bang MP-11 Red Magic 
This lady in red is the first brightly colored high-tech ceramic as a revamp of the splendid MP-11 piece. It symbolizes passion, power, endeavor, and glory.
Spirit of Big Bang Meca-10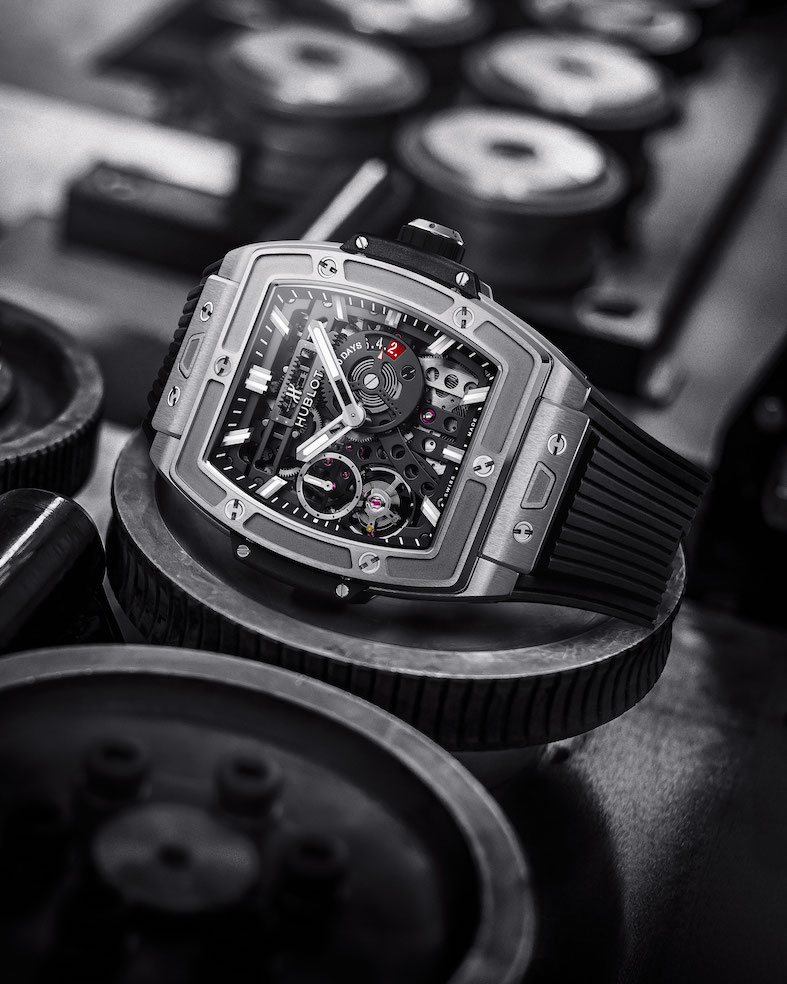 The Meca-10 has been updated with the "barrel" design of the Spirit of Big Bang 45mm pieces.  Fusing the two favorites, this timepiece also comes in titanium, black ceramic, and King Gold alloy color options.
Big Bang Sang Bleu II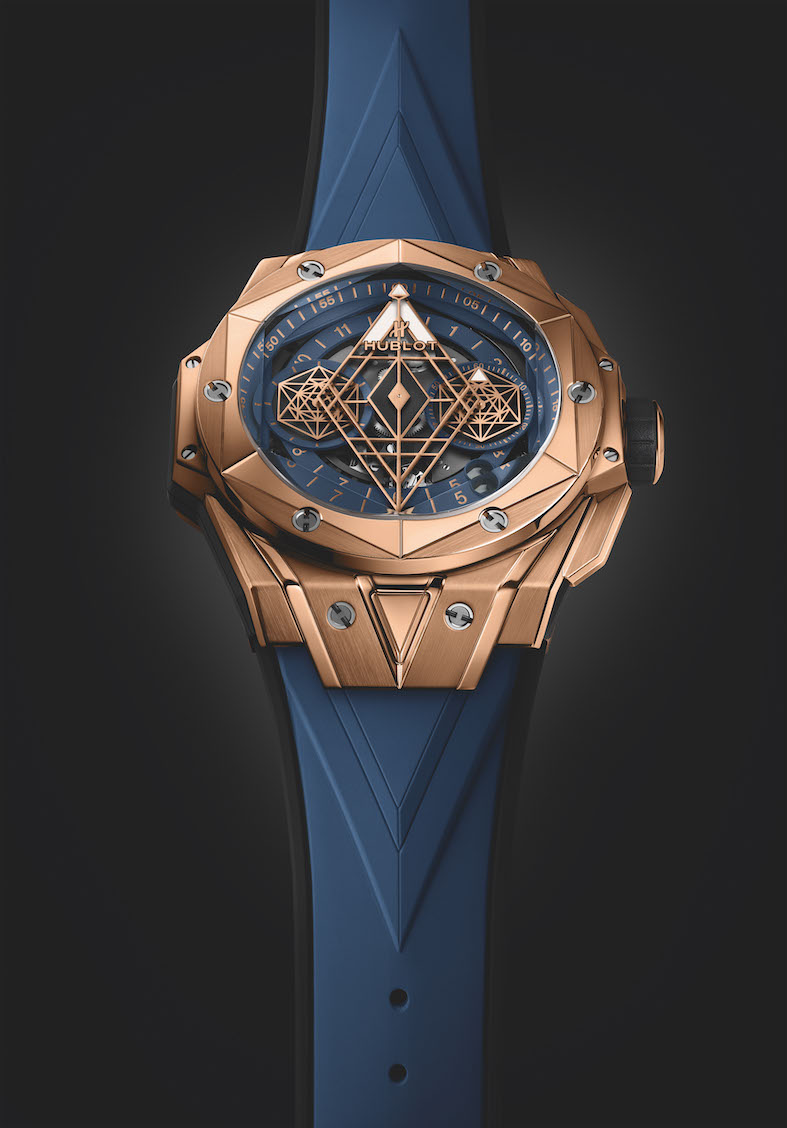 With Big Bang as a clear winning model for 2020, this blue iteration is a true limited-edition piece. The color pays homage to the art of tattooing.
One-Click Bracelets Collection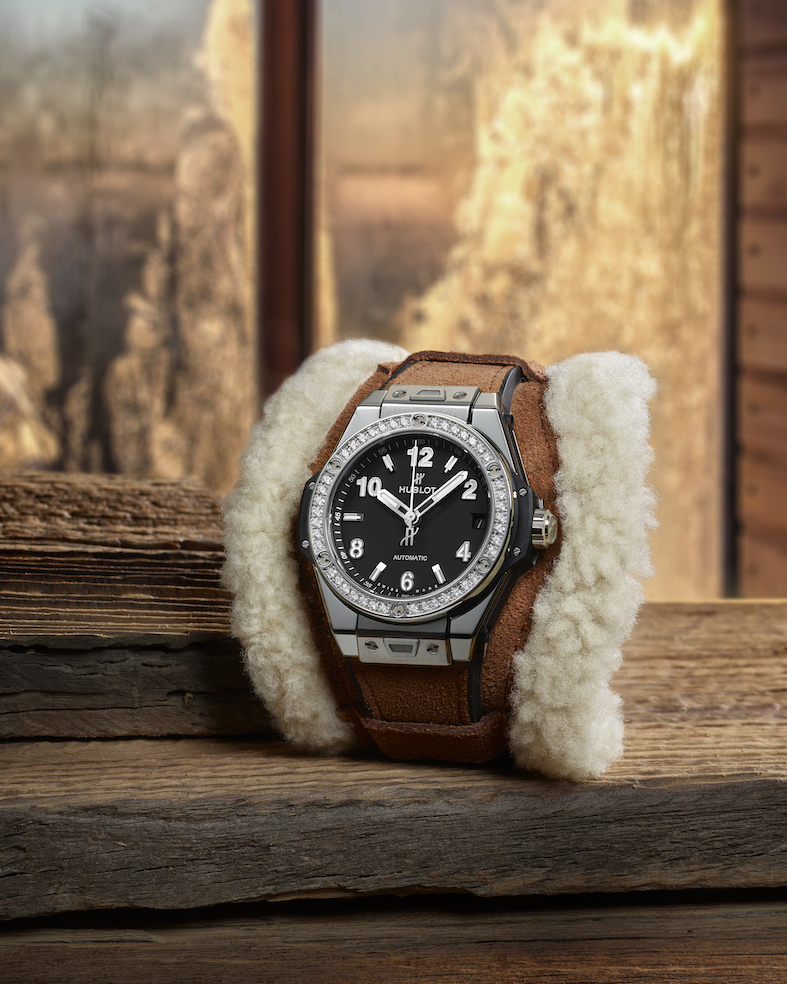 Hublot is introducing four removable shearling Cuddly Cuffs for when your wrist gets cold or après-ski season calls for a sophisticated accessory. The patented technology works on a One-Click system allowing the strap to be easily attached to a 39mm case.