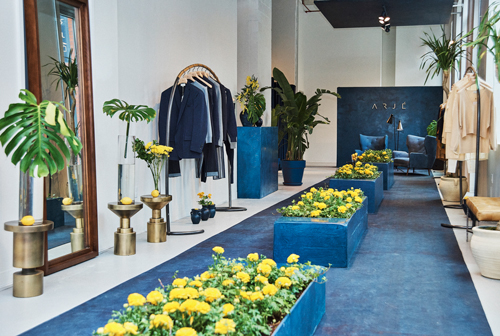 ARJÉ Opens Lemon-filled Summer Pop-Up in SoHo

Image: ARJÉ.
The New York-based Italian-made label ARJÉ has opened up a sun-filled new pop-up shop in SoHo. This new space is the latest retail concept for the designer, which has hosted other temporary boutiques in SoHo and the Meatpacking District since launching only last year.
The new space is a long and bright space maintains the brand's thematic approach to retail design, focusing on a minimal color palette and decorated with an assortment of fruit — the newest branch is dominated by a midnight blue color palette and adorned with lemons and pineapples. The newest collection is displayed on arched racks lining the walls of the open interior, providing the customer with a walkway to peruse the shop.
ARJÉ is open now at 52 Wooster Street, NY 10013.