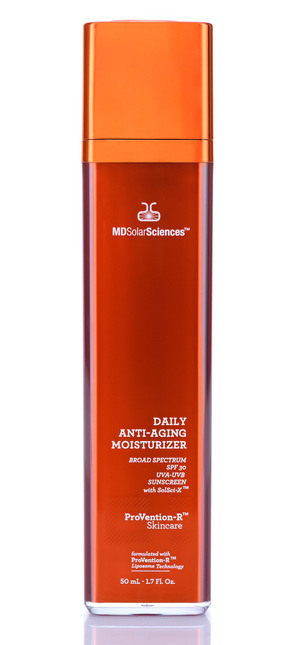 The Anti-Aging Moisturizer for Summer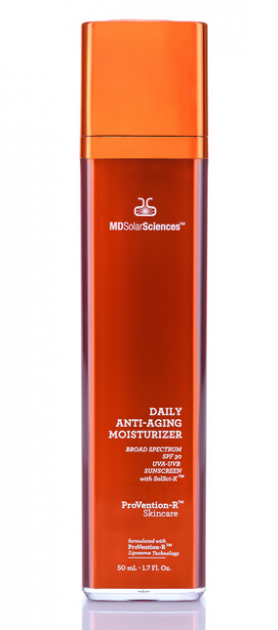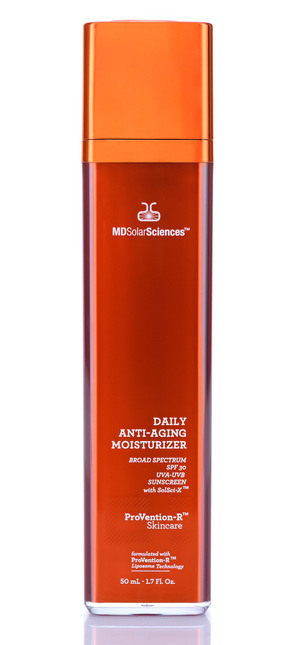 If there's one thing you should be doing this summer, other than, say wearing the best of Spring 2013 style and sipping rum-like concoctions near a pool or beach, it would be to regularly use a face moisturizer that includes a broad-spectrum SPF. Moisturizing is the anchor to any healthy skincare regimen and is something you should be doing daily anyway but come summer, the sun's intensity and your penchant for being out in it, increases the need for some UV protection. Even if you're just commuting in your car or out shopping, it's best to go for a product with a broad-spectrum SPF of 30. Yes, 30, which may seem like a lot, but given that you're only applying a moisturizer once a day, it needs to be powerful enough to last all day. SPF 15 is the lowest you should consider going.
We've been steadfast in testing the latest and most luxurious blends (specifically on recent winter and spring jaunts to the Caribbean) and have found MD Solar Sciences Daily Anti-Aging Moisturizer to be the very best at both improving skin complexion and protecting against UV rays. Not a surprise given that it was formulated by Clinical Professor at NYU School of Medicine and dermatologic oncologist, Dr. Robert J Friedman.  The first thing to know is that the white cream blends in seamlessly and instantaneously with no milky SPF-like residues and comes with an ever so light peppery scent. No coconut here. The blend favors the chemical blocker avobenzone over the controversial oxybenzone (which has been linked to cancer and the death of coral reefs) and comes with a top grade mix of 9 powerful wrinkle fighting anti-oxidants like the extracts of green tea, mushrooms, rosemary, sunflowers and grapes. There's also a slew of anti-inflammatory and skin soothing agents, including something called Niacinamide that's one of the best blemish/redness fighters out there, making this also a perfect stand in for your summer aftershave. And beyond winning our hearts with it's performance, we have to admit that the slick twist top bottle also made us fall in love with how it looks in our bathroom…and in the clear pastic bag we're so fond of traveling with. At 1.7 oz, the bottle is very TSA friendly.
MD Solar Sciences Daily Anti-Aging Moisturizer Broad-Spectrum SPF 30 is $68/1.7 oz at mdsolarsciences.com