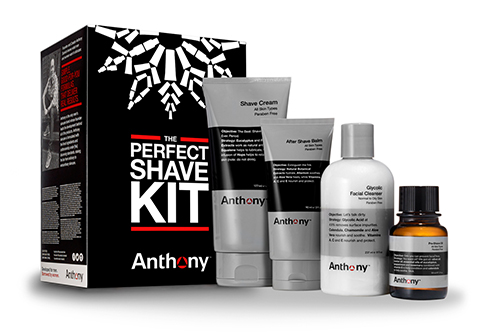 Anthony Gifts The Perfect Shave Kit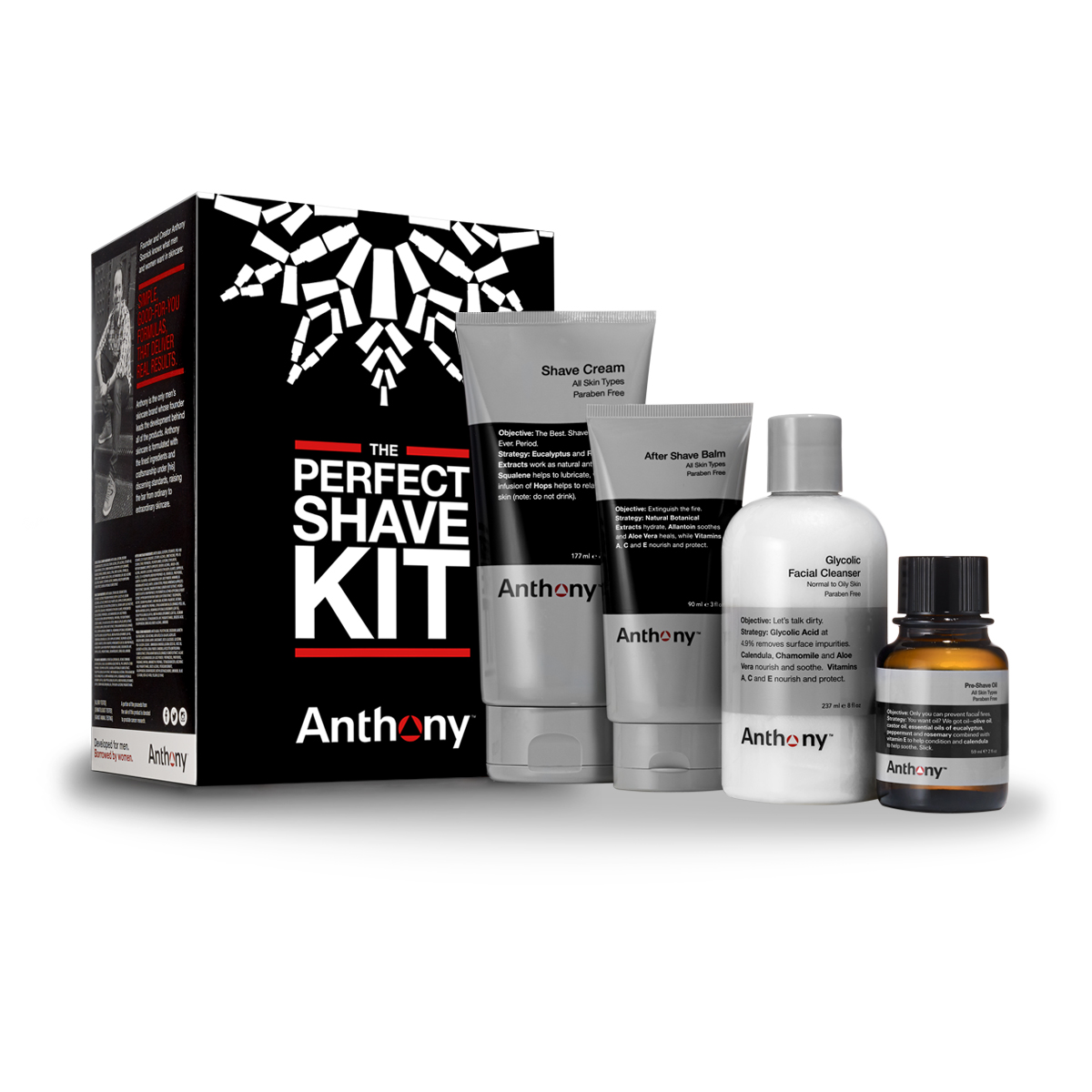 Image: Anthony.
Just in time for the holidays, Anthony brings us The Perfect Shave Kit, which features some of the most popular products that the grooming brand has to offer. These smart grooming products and skin care essentials are formulated with natural ingredients designed with the right mix of botanical extracts and science that address men's unique skin needs. Products included are the Facial Cleanser that removes surface impurities, gently exfoliates, and lifts beard hairs for a closer shave, while the Shave Cream makes sure to lubricate and relaxes the skin. The Pre-Shave Oil acts as a cushion under the shave cream without clogging pores, and the After-Shave Balm, which also nourishes, cools the skin post shave, and acts as a razor burn reducer. Smooth, protect, and soothe, with the four full-size products designed to work together for the ultimate shaving experience.
The perfect kit for the perfect man is available online.