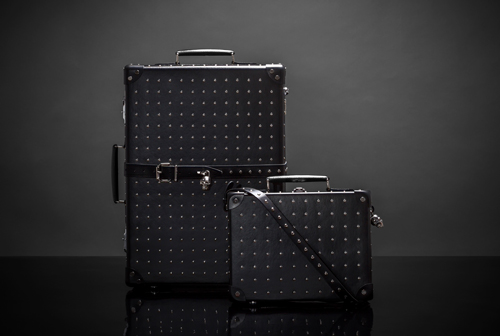 Alexander McQueen Puts Its Spin on Two Globe-Trotter Cases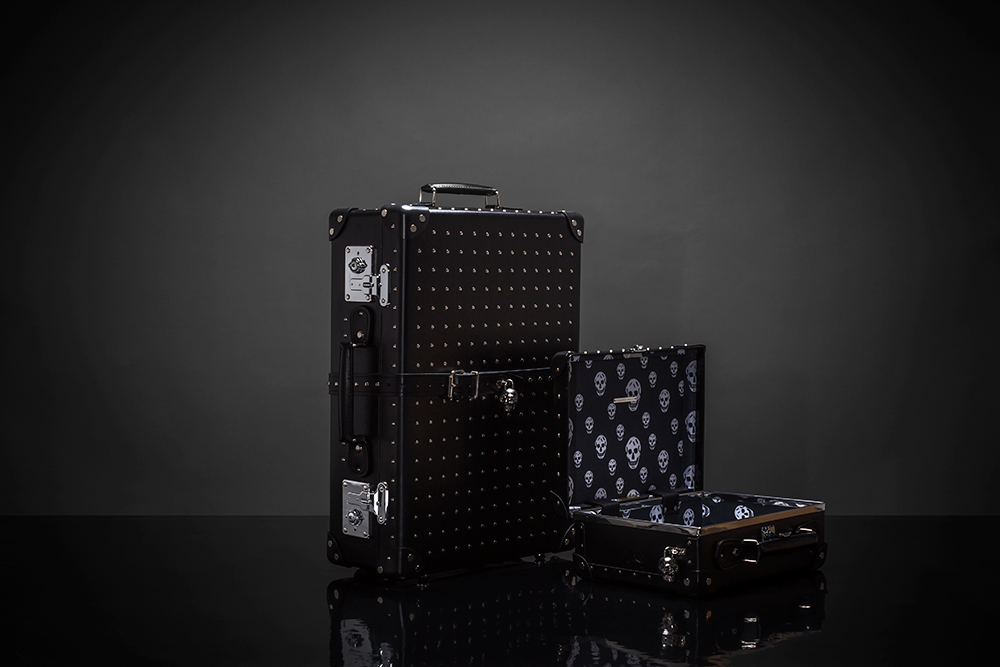 Image: Alexander McQueen.
Globe-Trotter teams up with Alexander McQueen to give the luggage brand's classic shapes a rock 'n' roll flair in two exclusive cases. The 13" mini utility case and the 21" trolley case feature multiple hallmarks of the British fashion house: black leather covered in silver studding and riveting, accented by a skull padlock, and lined inside with the McQueen signature skull print in ivory and black. The utility case features a cross-body strap for ease and comfort, while the trolley offers up extra security with a leather strap around the middle of the suitcase. Combined with Globe-Trotter's century-long commitment to creating durable and functional luggage, the bags not only look hardcore, but are built to live it.
The bags retail for $1,415 and $3,295 respectively, and are available now online.