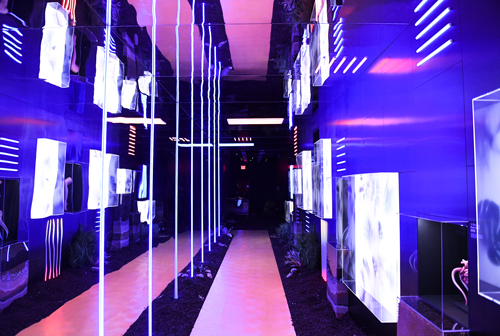 A. Human is Making Fashion Weird Again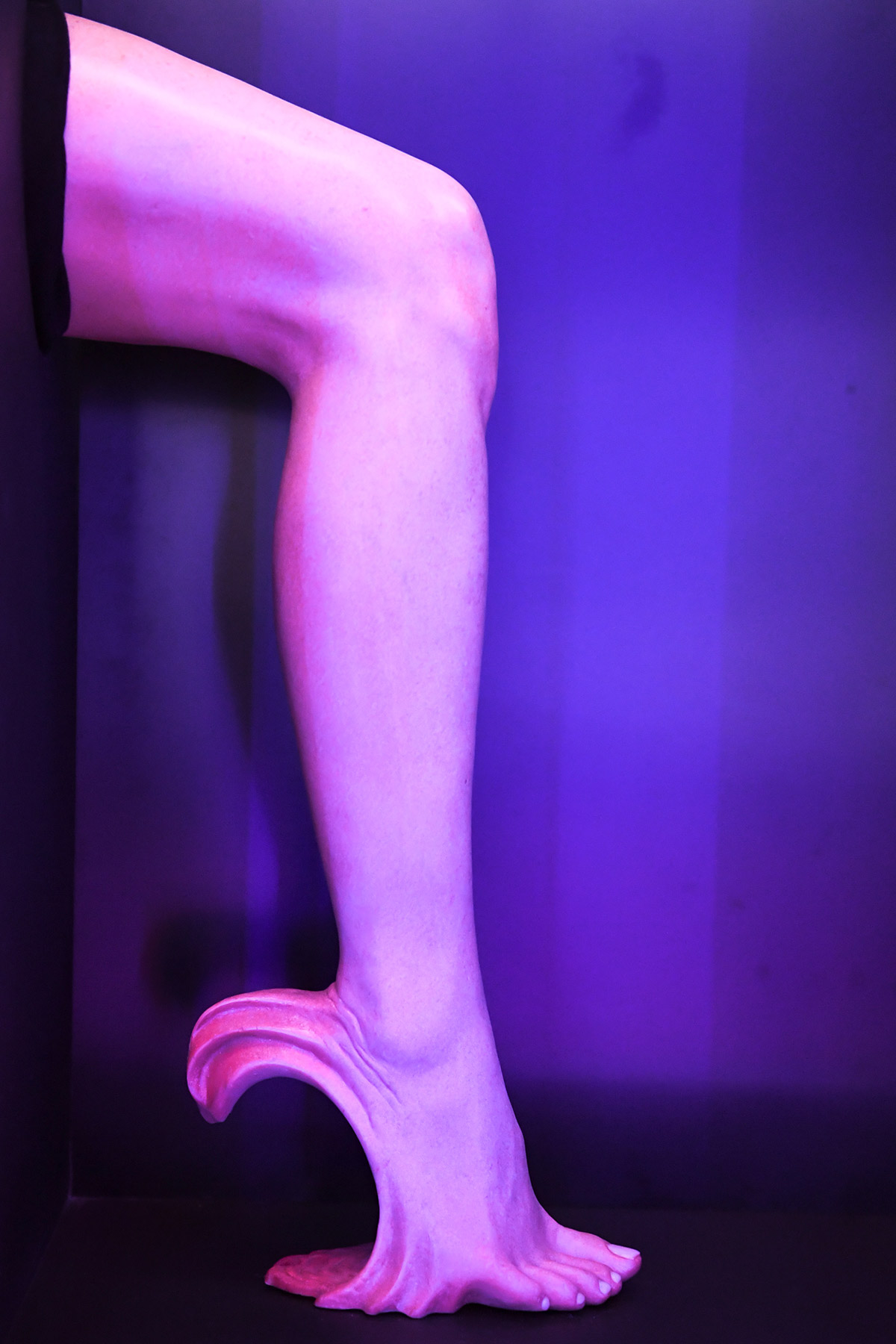 Images: A. Human.
After receiving highly-coveted social media endorsements from Kim Kardashian and Tan France, innovative bio-designer A. Human presented its first collection of fashionable body mods in SoHo.
Organized by Simon Huck of Society of Spectacle, a live experience agency, the presentation challenges fashion conventions and the extent of body modification, incorporating pieces designed by notable fashion heads including creative director Nicola Formichetti and makeup artist Isamaya Ffrench. The immersive exhibition featured models with living (and moving) makeup and jewelry, as well as body form manipulations and a fleshy addition to the #heelconcept (tbt 2015). The whole thing looked like a human experiment gone right. I was thinking that my first cosmetic surgery would be a simple facelift, but now it seems like that might just be too vanilla. Thanks A. Human~
A. Human is on display now until 9/30 at 48 Mercer Street.