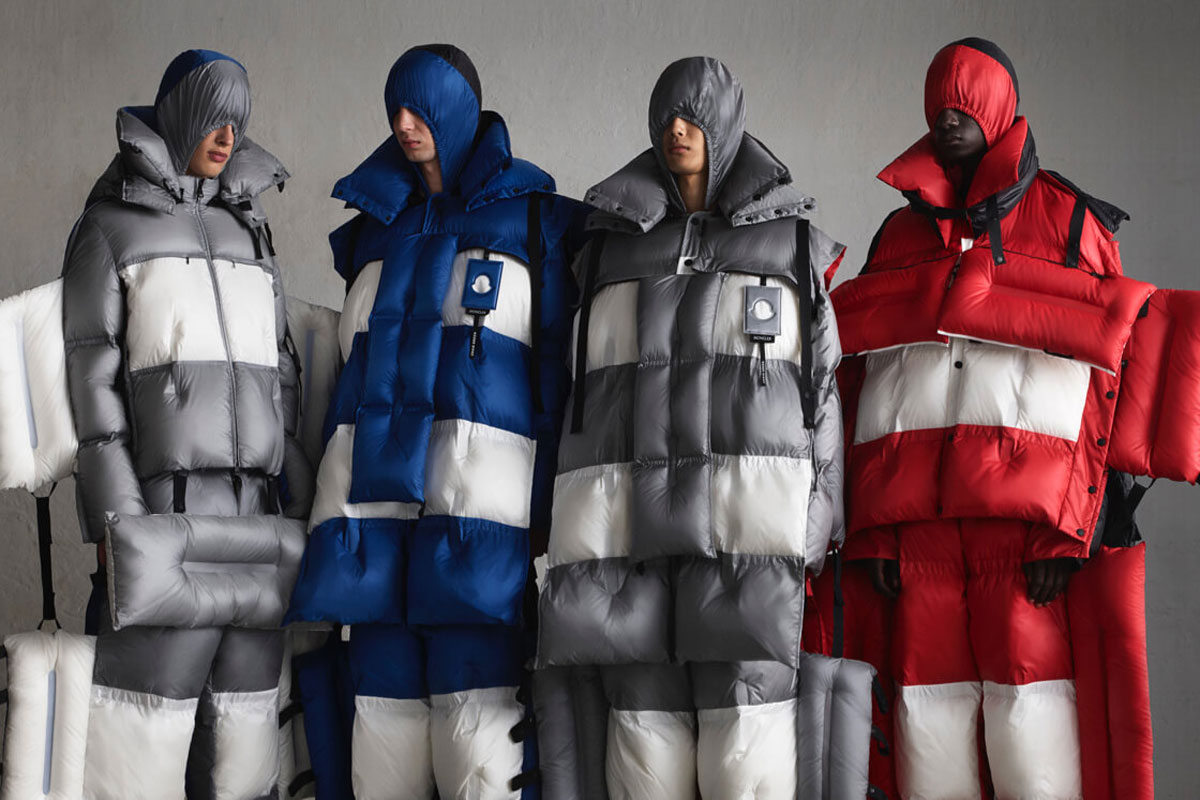 5 Moncler Craig Green Just Released Foldable Puffer Coats
Over the years, Moncler has continued to inflate the puffy coat to new extremes. But for its newest release, in collaboration with British designer Craig Green, who similarly loves to play with proportion, it's opted for convenience. The newest range from the pair manages to combine each's showmanship and taste for volume with a new practical range of foldable outerwear.
5 Moncler Craig Green is a line of winter jackets — hooded parkas, puffers, and down coats — that can be deconstructed and condensed into small cubes. "Inspired by the properties of down filling, and how a relatively small quantity of the material has the ability to fill a much larger space, Green created featherweight outerwear that still maintains its protective qualities," a statement reads. In addition to the compact nature to the outerwear, which is still incredibly voluminous and warm, the dismantlable properties of the coat make for a convenient, as well as statement-making, winter option.
5 Moncler Craig Green is available in select boutiques and online now.