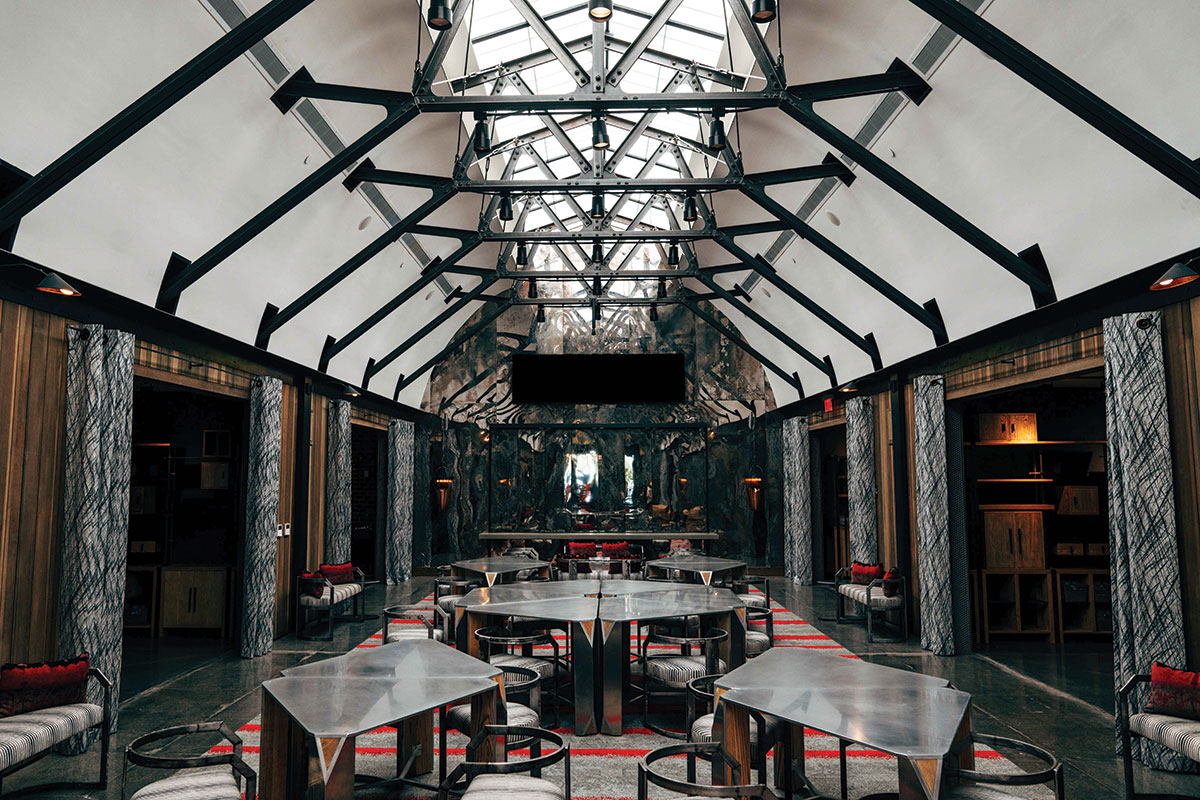 Wine Tasting With The Prisoner
Nearly 20 years ago, a bottle of wine was quietly introduced with a bracing image on its label: The Prisoner by Francisco de Goya. Ever since, The Prisoner Wine Company has become a veritable status symbol, racking up over 10,000 Instagram followers and even popping up on TV (the bottle had a brief cameo on Better Things). Now the company has launched its first tasting room on Napa Valley's famed Highway 29, a central thoroughfare in California that connects every major wine city in the region, from Yountville to St. Helena.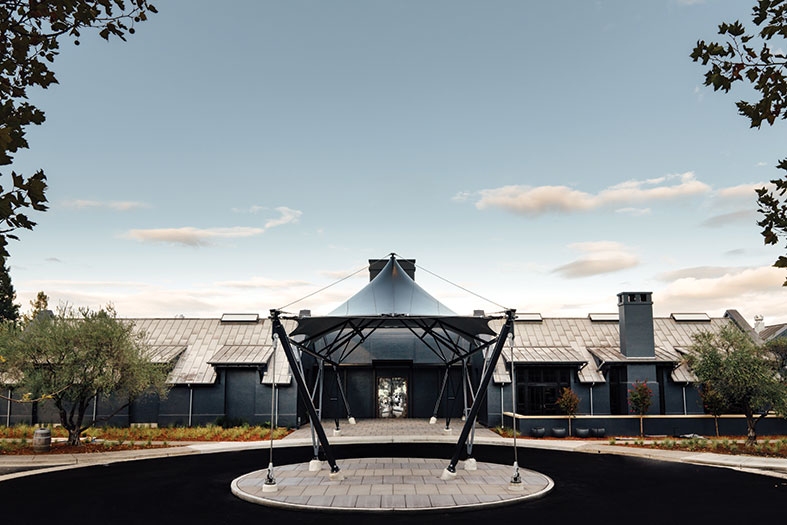 Images: Courtesy of The Prisoner Wine Company
The Prisoner's tasting room launched late last year in a 40,000-square-foot complex dreamt up by San Francisco-based architect Matt Hollis and local interior designer Richard von Saal. Hollis infused a contemporary, industrial aesthetic throughout the building. A slate-hued entryway recalls the iconic bottle's dark vibes, while a 57-foot-long skylight in the vaulted ceiling contrasts with the austere exterior. Shades of moody blues and grays are sprinkled throughout the interior, interspersed with earthy red.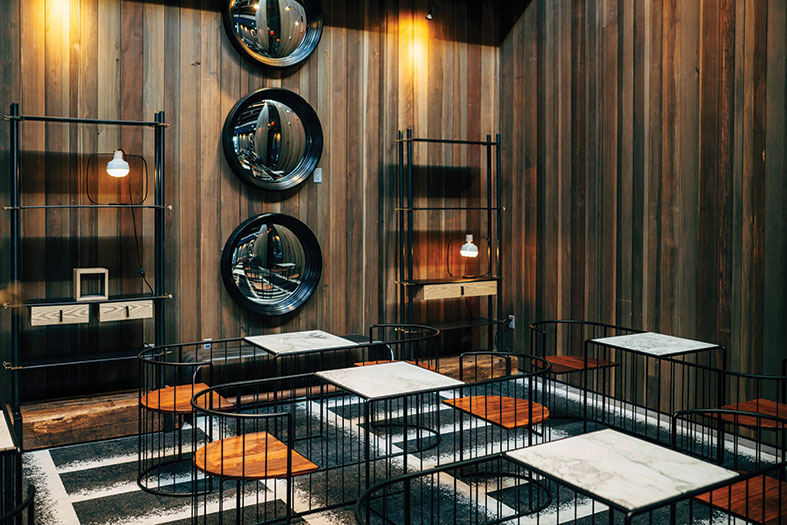 Von Saal sourced local materials from all over the region to furnish the space. Reclaimed wood used for benches comes from the original Bay Bridge, a diesel tank is reimagined as a custom chandelier, and even the metal fixtures come by way of the naval shipyard on nearby Mare Island. Von Saal also gives cheeky nods to the Goya work throughout—shackles, balls, and chains are used as symbolic elements in the fireplace and bar lights are reminiscent of an electric chair.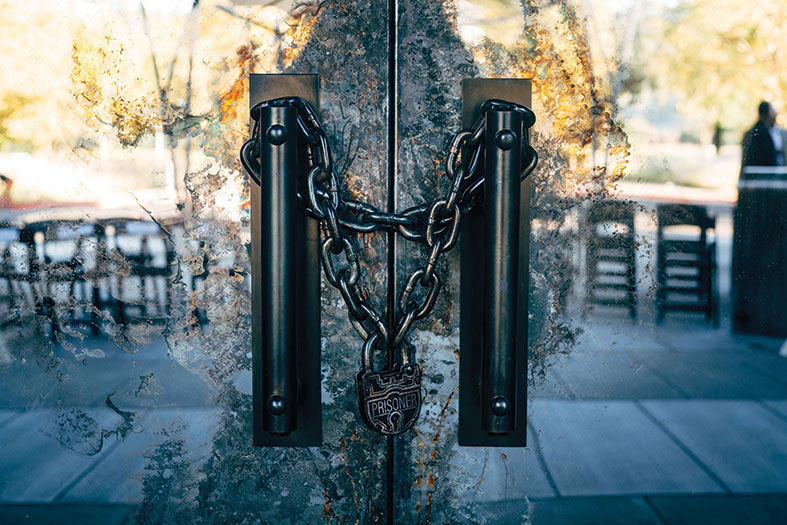 Outside, the courtyard—aptly dubbed The Yard—is furnished with roomy wicker chairs, plenty of salvaged wood tables, and a wood-burning oven. Herbs and vegetables grow in a "living" wall and garden that are used in dishes served onsite. Chef Brett Young has made a curated menu that matches well with the unconventional wines The Prisoner is known for. He pairs the company's Merlot Blend, Thorn, with king salmon, sake kasu, and tomato dashi. Blindfold (a complex white blend of Chardonnay, Grenache Blanc, and other Rhone varietals) can be enjoyed with yuzu candy and charred eggplant. And almost every wine goes brilliantly with any of the pizzas that come out of the wood-fired oven.
On the sprawling grounds is The Makery, which is comprised of four studios that host local artisans for three-month residencies. The idea to showcase artisanal wares originally began three years ago when The Prisoner hosted pop-up Makery Experience events across the country. The concept was so well-received that the company decided to make it a permanent fixture in their new home. Each rotating batch of artisans will be plucked from Bay Area locals who will stay for a three-month residency to sell their wares and work in a dedicated studio space.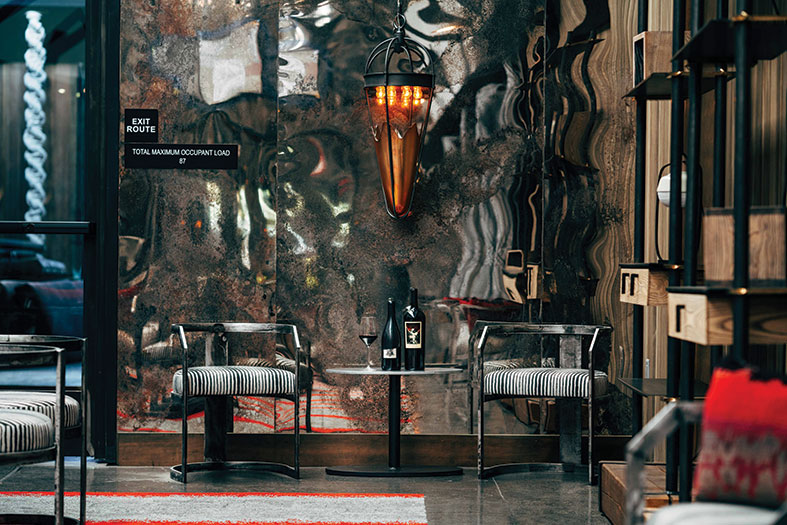 Nothing The Prisoner Wine Company has done has ever been conventional, and their approach to wine tasting will undeniably shake up the Napa Valley scene. Their namesake product set the groundwork for the now highly popular world of red blends, itself a mix of Zinfandel, Cabernet Sauvignon, Syrah, Petite Syrah, and Charbono. Each tasting at the winery is composed of an array of blended wines that follow this same edgy approach, from the Syndrome rosé (with its bright raspberry notes) to the No. 39007 Chenin Blanc (with its hints of refreshing, ripe peach). Once guests arrive on The Prisoner property they have free reign to sip, eat, shop, and repeat all day long. Talk about freedom.