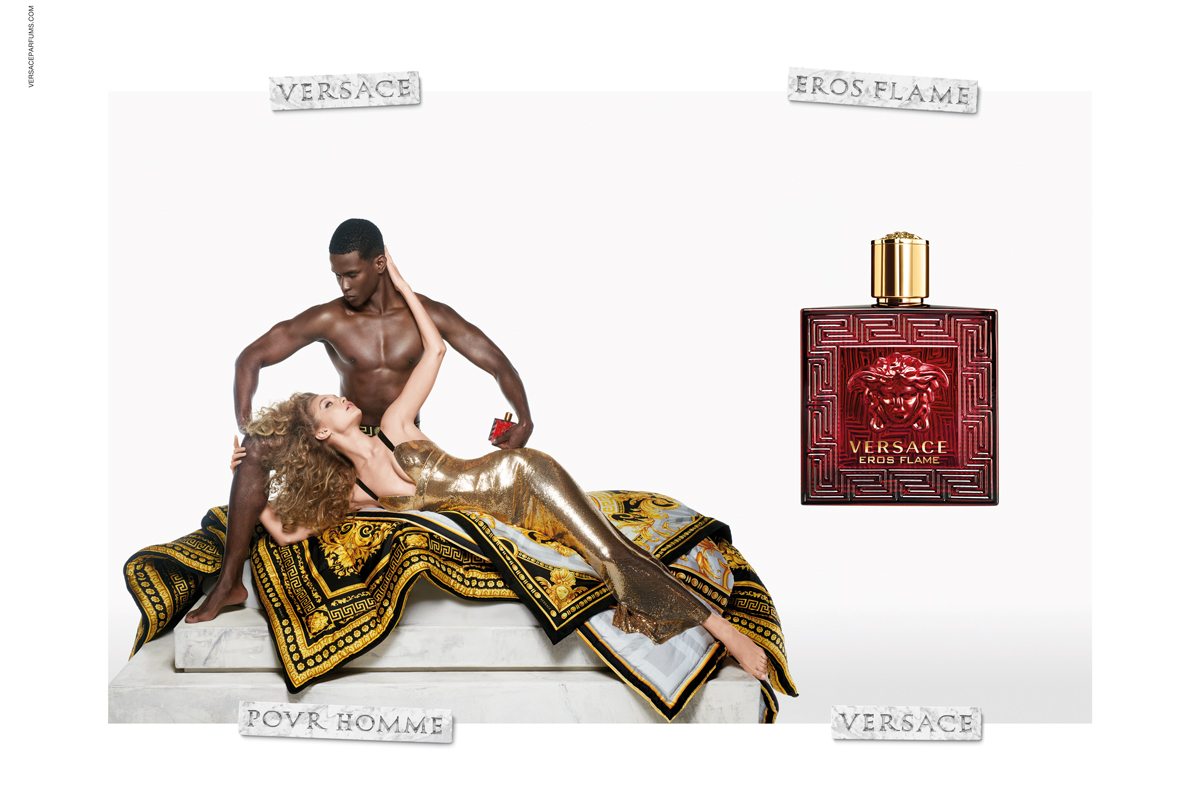 Versace's Eros Flame Scent is Pure Romance
Versace's latest perfume, the enticing Versace Eros Flame is pure Italian love and passion. With citrus top notes juxtaposed by black pepper and woody elements, the final result is a musky perfume deep with flavor and mystery ready to tempt the body, soul, and mind.
Bottled in a fiery red glass ornate with the iconic Medusa stamp, the fragrance is bold with seductive characteristic accents. The top notes (succulent citrus fruits) offer a sweet take on the perfume that ultimately evolves into smoke. Pepper and wood notes such as Texas cedar, patchouli Coeur, Haitian Vetiver, and sandalwood create the sensation often associated with more masculine scents. The final touch is a tender wrap of tonka and vanilla.
Celebrating some of the world's most sensual scents and raw materials, the scent bottles a passionate experience of love and inspiration into one flacon. "True love consumes everything in an eternal flame of passion," Donatella Versace said in a statement. Fittingly, the accompanying video campaign features lovers and the emotions as the fruits of their relationship (in the form of tears) condensed into the new potion from the designer.
Stemming from the culture often associated with an exaggerated expression of emotions, Eros is made for the one deeply in touch with their feelings and willing to wear them on a sleeve. The obvious presence of passion via the scent reflects a deep sense of confidence.
Versace Eros Flame and bath line are now available at Macy's stores and Macys.com.