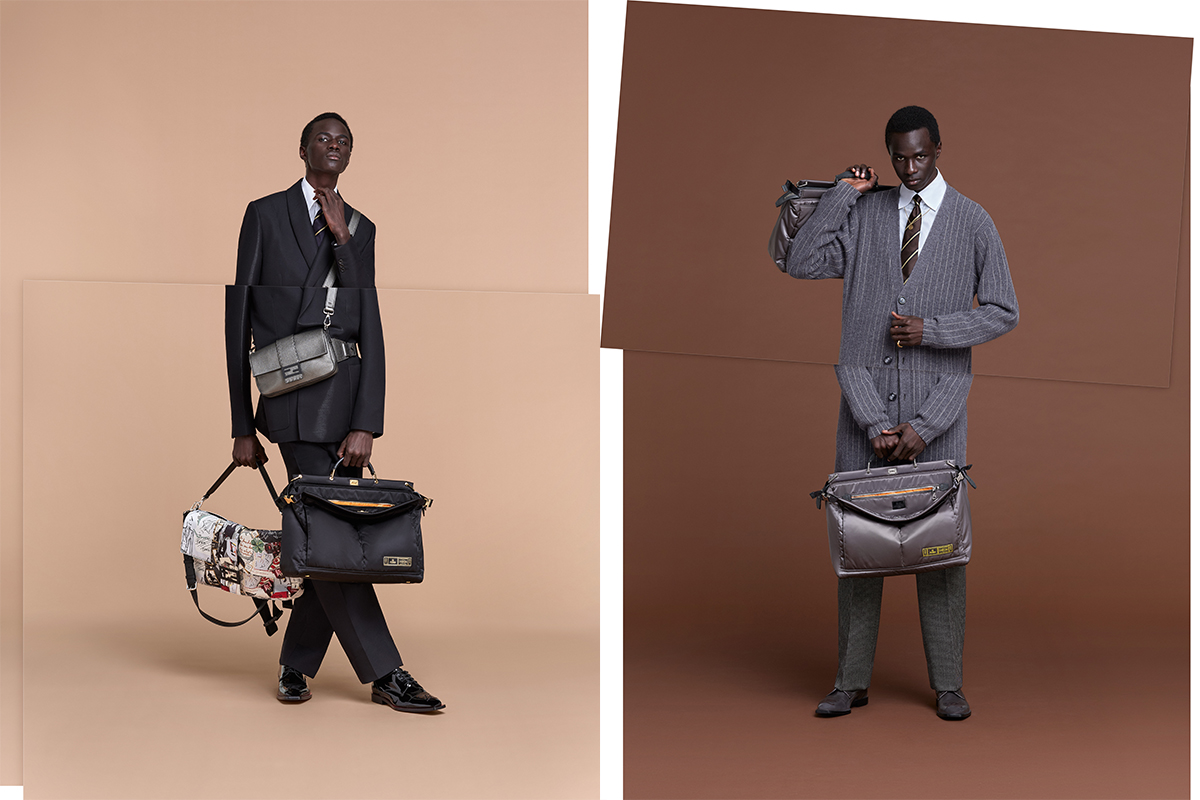 Watch the Fendi Men's FW19 Campaign Video Now
The latest Fendi video campaign for its Fall/Winter 2019 collection experiments with quick cuts, sharply blending futurism with the classic. This theme was emphasized in the collection as a whole since creative director Silvia Venturini Fendi collaborated with the late Karl Lagerfeld on a selection of pieces to honor their lifelong creative relationship.
The garments are focused around classic muted tones such as black, beige and brown; yet add accents of red and electric blue. Keeping with the classic and futuristic motif, the Fendi logo for this collection has been updated to the 'Karligraphy' FF logo. Shot in Rome by Giulio Tami, under the direction of Fendi as well as the artistic direction of Nico Vascellari, the accompanying campaign video is a composition of dynamic shapes and formats new ways to show off the pieces and honor the Italian brand's history. Watch the video below.