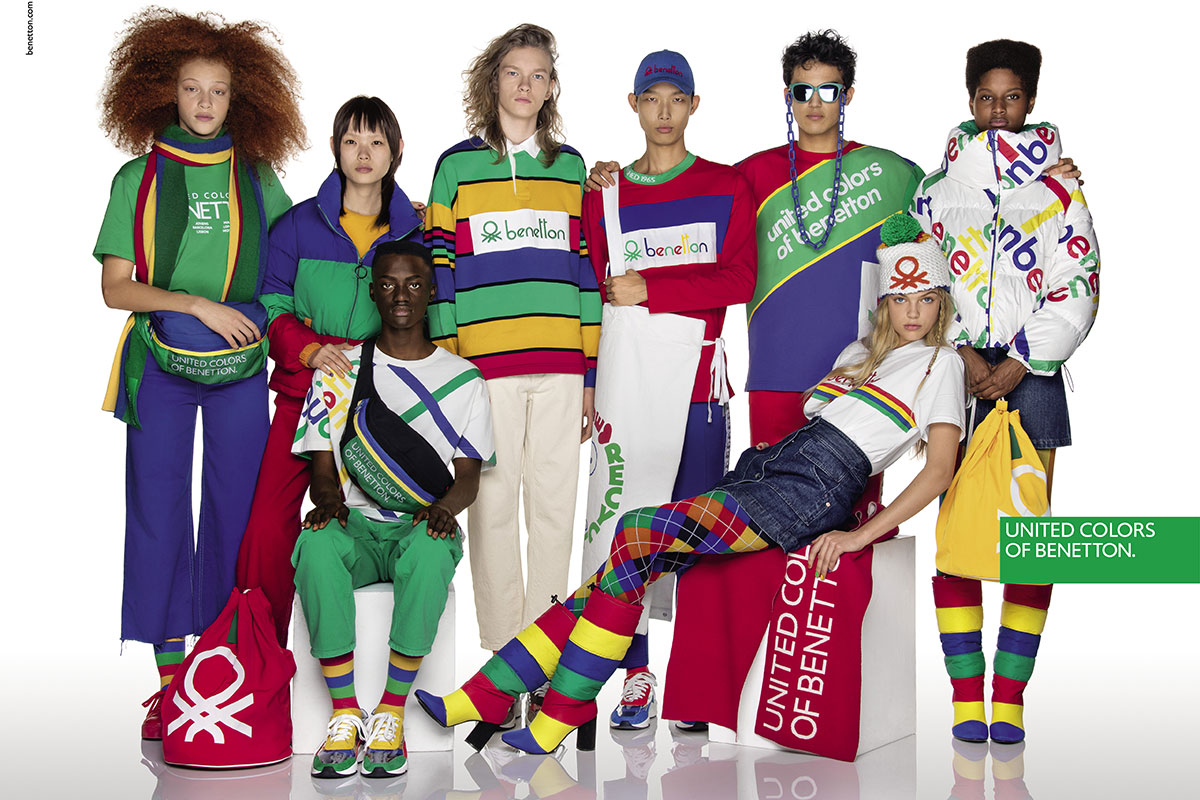 United Colors of Benetton is Re-Opening in America
United Colors of Benetton closed all its American stores four years ago, but it returns with a new pop-up shop coming to Los Angeles in late October. The store will unveil the label's rebrand, under the artistic direction of Jean-Charles de Castelbajac, and reiterate its streetwear-inspired, sustainable design, and favored vivid color schemes. The pop-up will showcase the exclusive line first seen at the 2019 Milan Fall Fashion show, as well as experimental textiles and ecological materials inspired by the seas.
Since its conception in 1965, Benetton has been a pioneer in sustainable fashion production. Following a tumultuous period over the past few years, the brand returns to demonstrate its ecologically-friendly business model that has become essential with the formation of the Paris Sustainable Pact. Emphasizing this, the pop-up itself will not carry inventory, but instead provide an interactive experience for customers to order their items online. This experience eliminates waste and offers a much more contemporary shopping experience. With Benetton back in the game, fashion awaits for its giants to make ecologically friendly transitions as well.
The Santa Monica Pop-Up shop will be open from October 25 – November 24. All items will also be available online.