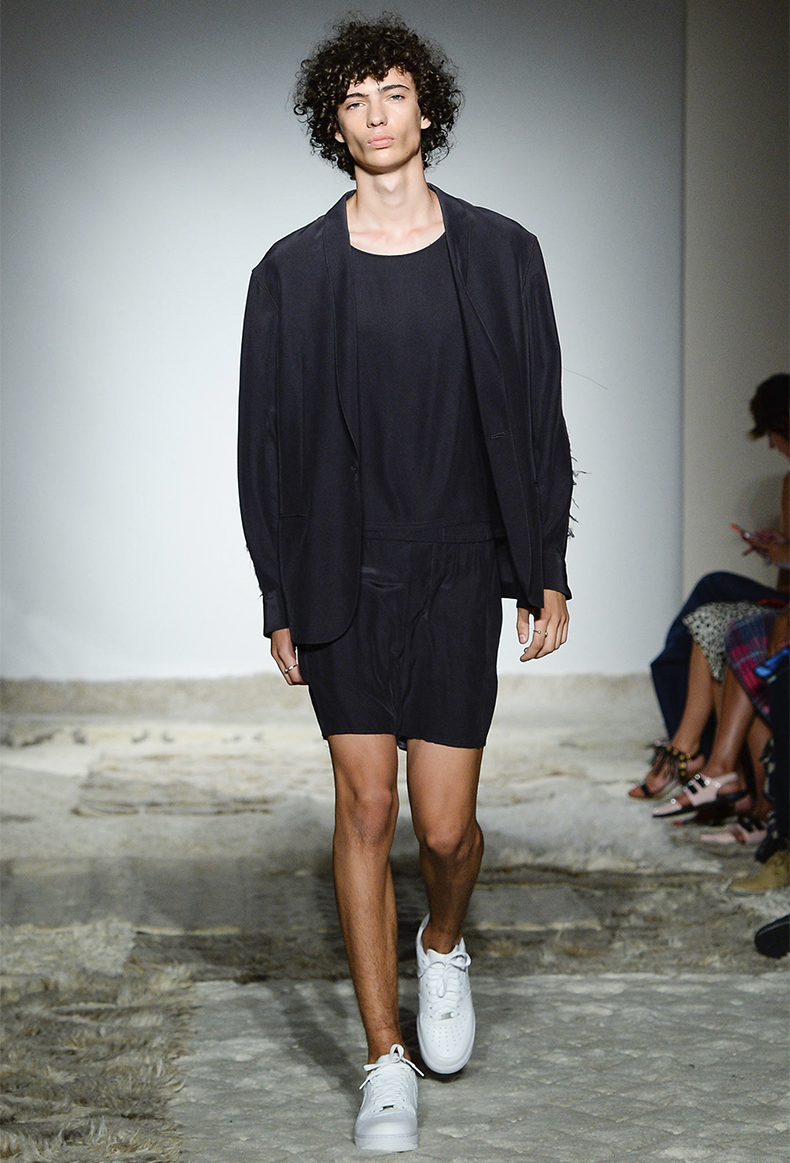 Trending Tunes: Baja East SS15 Runway Show Soundtrack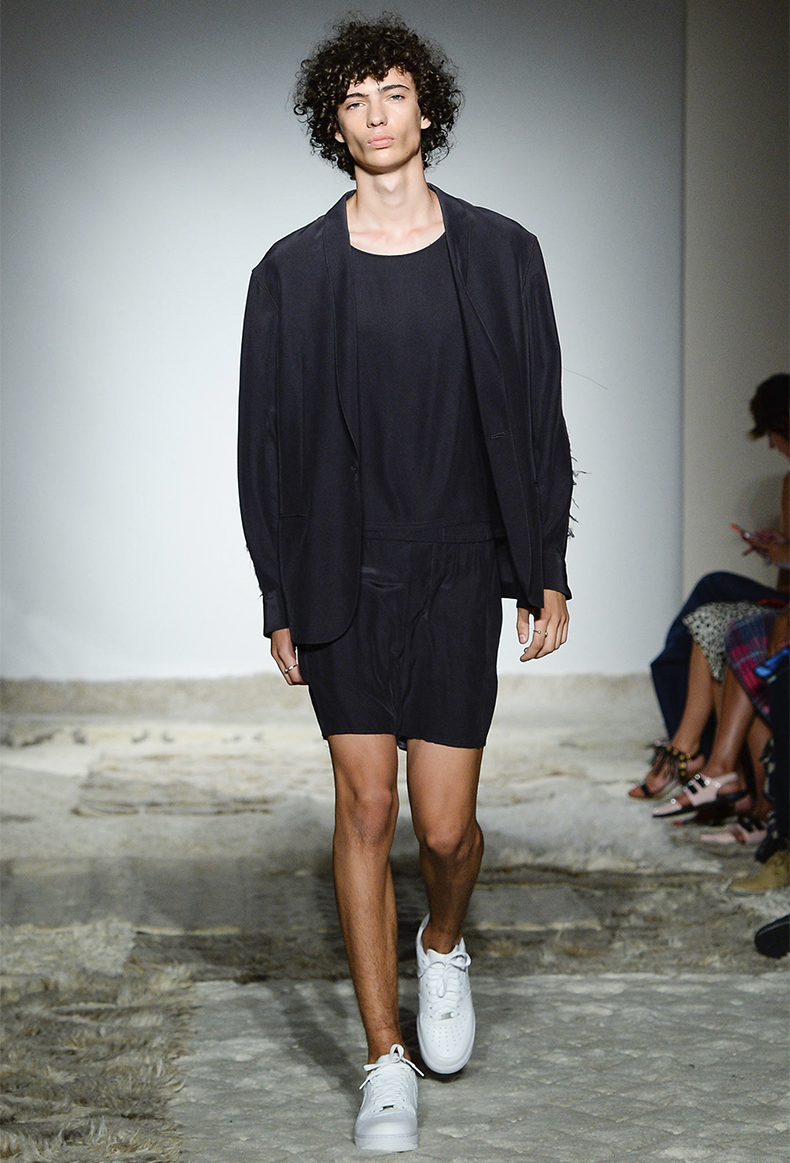 Image: Fabio Iona, courtesy of Indigitalimages.com.

ICYMI:
We're assembling some of our favorite tunes from the best menswear shows and presentations of New York Fashion Week. So whether you're working through the weekday, or fanatically waiting until the new product hits the retail floor, hopefully these mixes make the time go by faster…or at least slightly more fun.
The mix:
Sixteen year old savants Jaasu Mallory and Sam Gottesman resuscitated our favorite '90s hip-hop jams for Baja East's "loose luxury" Spring/Summer 2015 runway show in New York City at The Standard Hotel, High Line, a cozy band of raw-edged and flowy silks, rich South East Asian colors, and draped wraps galore.
Audio: Jassu Mallory, courtesy of Baja East.
Track list in the following order:
01. "Sock it to Me" (Kaytranada Remix) – Missy Eliliot
02. "Creep" (Kaytranada Remix) – TLC
03. "I'll Be" – Foxy Brown ft. Jay-Z
04. "Bug A Boo" (Borneland Remix) – Destiny's Child
05. "I Just Wanna Love You" (Jean Tonique Remix)- Jay-Z ft. Pharrell Williams
06. "Big Momma Thang" – Lil Kim feat. Jay-Z
07. "All About the Benjamins" (Remix) – The Notorious B.I.G., Lil Kim & The LOX
08. "Jigga What, Jigga Who?" – Jay-Z
09. "I Wanna Be Down" (LeMarquis Remix) – Brandy

Note: Neither Essential Homme Magazine nor Baja East claim ownership of any of these songs. If you have ownership of music in this playlist and wish to not be included, please contact us at INFO [at] essentialhommemag.com and we will remove immediately.