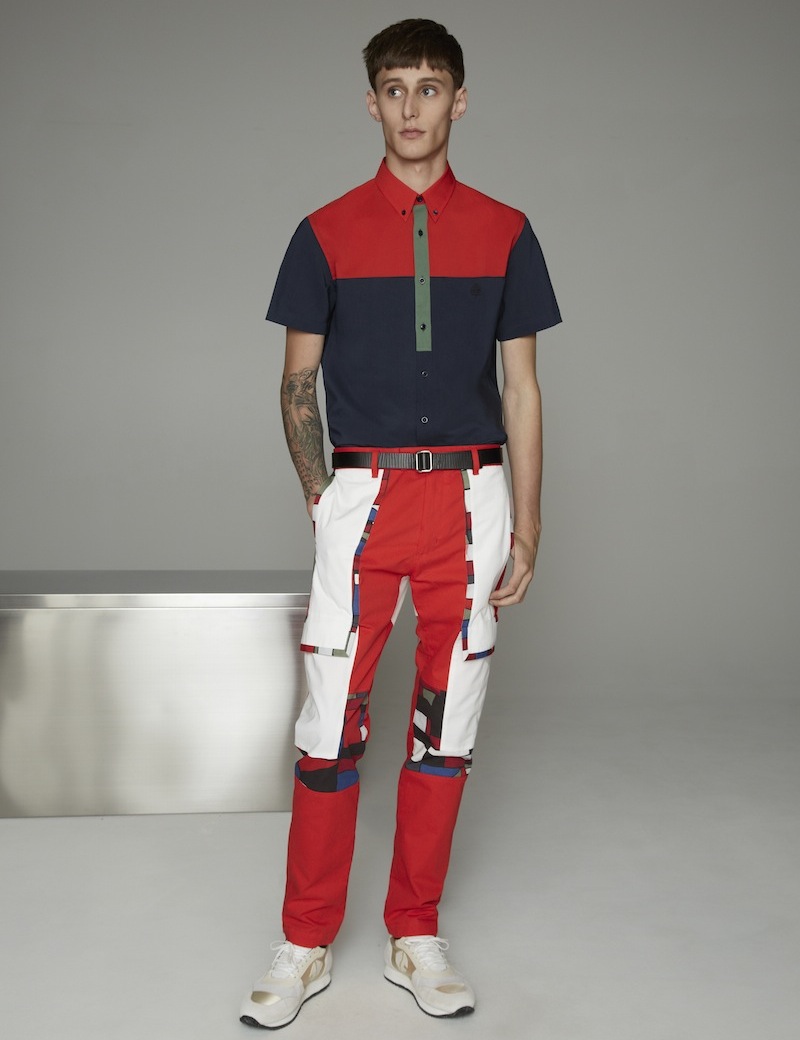 Time To Talk About: Opening Ceremony SS'14
If you've squandered the digi-pages of Instagram in the last, oh say, twenty hours, you've probably seen the cars, the faces (Bieber, Rihanna, Skarsgård, Miguel, et-to-so-many-ceteras), and of course the clothes from Opening Ceremony's SS14 show. OC pulled out the stops, sparing no expense — literally, there was a yellow Lamborghini and a white Porsche driven onto the runway — at last night's launch of their debut collection, a dynamo event held at SuperPier 25.
The ready-to-wear collection, exploring traditional Korean garments and construction techniques, was not shy on matters of color, featuring vibrant reds, bright cerulean blues, deep navys, metallic silvers and jade green highlights with optical black and white trims throughout. We spotted moto jackets in textured and washed leather, slim paneled trousers in graphic prints and cotton twills, parkas in rubberized cotton canvas, classic collar dress shirts color blocked in silk/cotton broadcloths, bomber jackets with asymmetrical necklines, cotton/wool summer suiting and oversized silhouettes in both outerwear and knitwear. Want to get your hands on it in the literal sense?
The entire Men's Spring/Summer '14 collection will be available at select retailers and online beginning in January 2014. Mark those calendars!
[nggallery id=374]