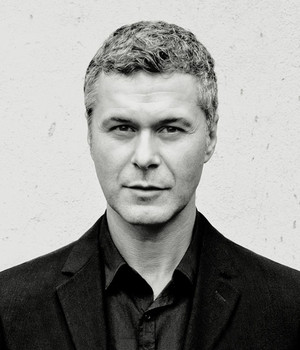 Tied to Art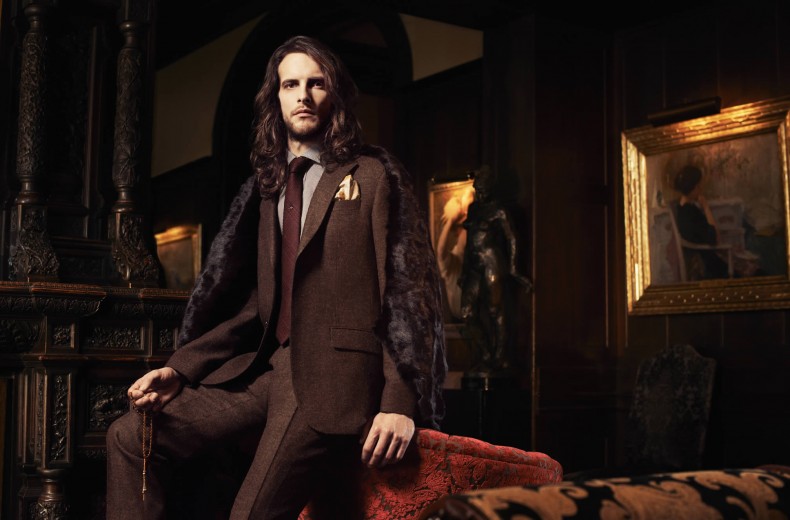 At first you won't notice it. The emotive, sexually-charged imagery might appear to less-speculative eyes as simply interesting décor. But suddenly its subtlety falls away, and it slaps you in the face: an image of lovers wrapped in a Kama Sutra position superimposed over a scene from Michelangelo's Sistine Chapel; an amulet in the light reveals its true phallic nature. This is the way title of work works, subverting Creative Director Jonathan Meizler's dark fixations and translating them into handcrafted men's accessories.
"Our first vision of Jesus is an almost-naked man on a cross. It could be considered very sexual." Meizler says, swallowing a smile as he presents his line for Fall 2013. "I wanted to explore that feeling in a tie. I do that in a very obtuse way."
Besides fifteenth century Japanese shunga prints and dharmic hardware, a rich autumn palette dances through the rest of Spirituality vs Sexuality, title of work's newest collection which can be seen in their video look book below (NSFW):
The clip opens with text that reads "both prayer and the act of sex could be perceived as forms of spiritual cleansing," a quote from Meizler that suggests this might not be the type of neckwear that you're accustomed too. What comes next are quick vignettes of the brand's handcrafted creations: a Merlot colored Italian cashmere piece with crumbs of sterling silver, a skull-embellished rosemary pendant birthing out of of a wool tie, a model's open chest—and then suddenly—a groin. Like the collection in its entirety, the video uses high-impact religious and sexual imagery to convey Meizler's point of view, but rather than bombarding the viewer, the effect crescendos into something that is stimulatingly, provocative, and very much in line with Meizler's creative background.
Always fascinated with the visual arts, Meizler attended Syracuse University where he studied film, art history, and graphic design. After working in Hollywood in the late 80's, he began illustrating which quickly led to a men's hand-painted silk collection. He subsequently co-founded JonValdi, initially a co-ed sportswear line that eventually dropped the menswear. In 1994, JonValdi opened their first Melrose boutique, and in 2003 Bergdorf Goodman purchased a couture collection from illustrations alone.
Almost a decade later, when Meizler decided to leave JonValdi, he still had the same passion for menswear and architecture that he started out with. "I knew I wanted to say something new in the arena of men's fashion, but I saw it as cyclical and I felt like a little rat on a wheel," Meizler remembers. "I wanted to get off and say something with a collection that had a little bit more longevity."
In 2011, he merged his art background with his love of fashion to create title of work. Deconstructing the modern tie became his new passion, and after selling to Barneys, Bloomingdale's, and Neiman Marcus, accessorizing the likes of Jay-Z and launching a diffusion line, exhibit A, it became clear that despite the growing-causality of today, men are still thirsty for a sense of formality. Whether they know they're wearing a silver penis on their ties, though, remains a question that doesn't concern Meizler.
Images courtesy of title of work.