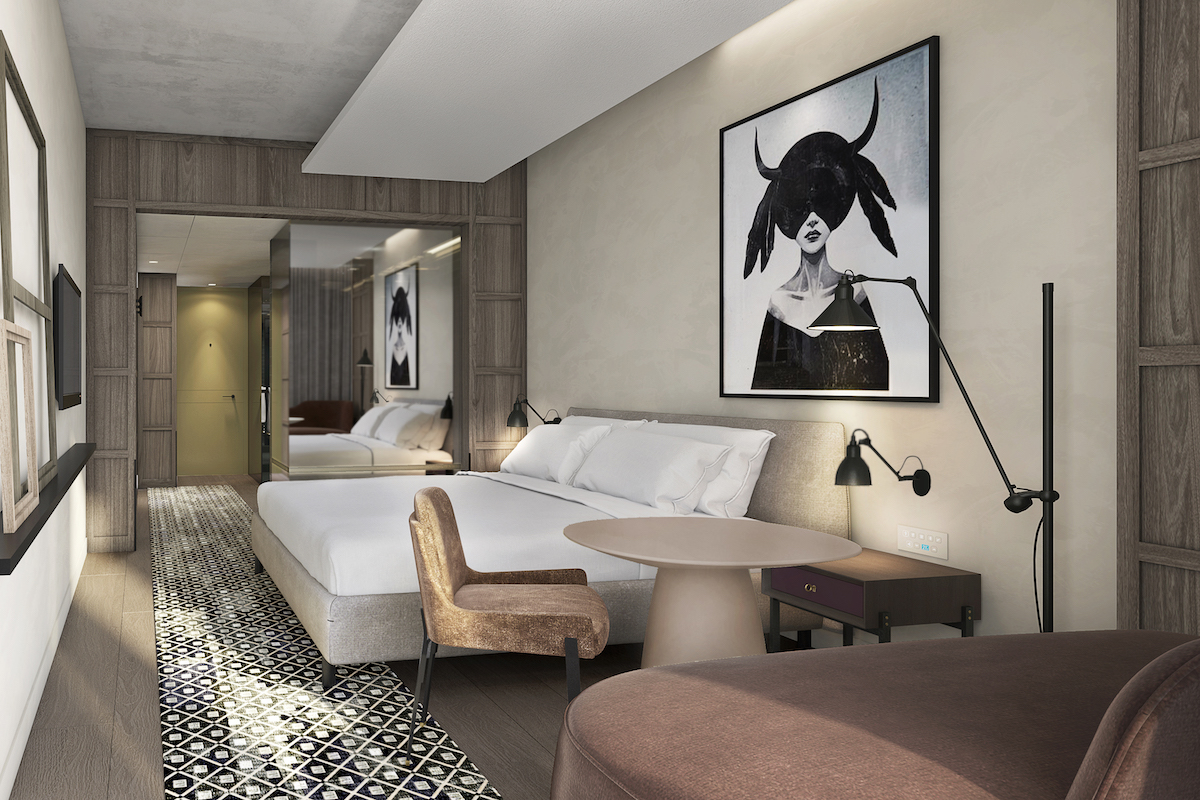 The World's A Stage, London's First Super Boutique Hotel
Known for creating immersive environments, world-renowned designers, Yabu Pushelberg, take center stage in orchestrating the world's first super boutique hotel: The Londoner. Opening this June, the sixteen-story marvel will offer 350 guestrooms and suites, topped with a tower penthouse offering panoramic views; two private screening rooms; a mix of six concept eateries, bars and a tavern, including alfresco dining on the ground floor and a contemporary Japanese lounge bar with a rooftop terrace and fire pit; plus an expansive ballroom suited for any occasion, a variety of meeting spaces and a results-driven gym and spa.
Nestled in London's Leicester Square neighborhood on Whitcomb Street, The Londoner is set to transform the city's majestic skyline by delivering the most sophisticated playground on that side of the pond.
Walkthrough with Glenn Pushelberg and George Yabu, where they lead us through the design process from concept to curtain call.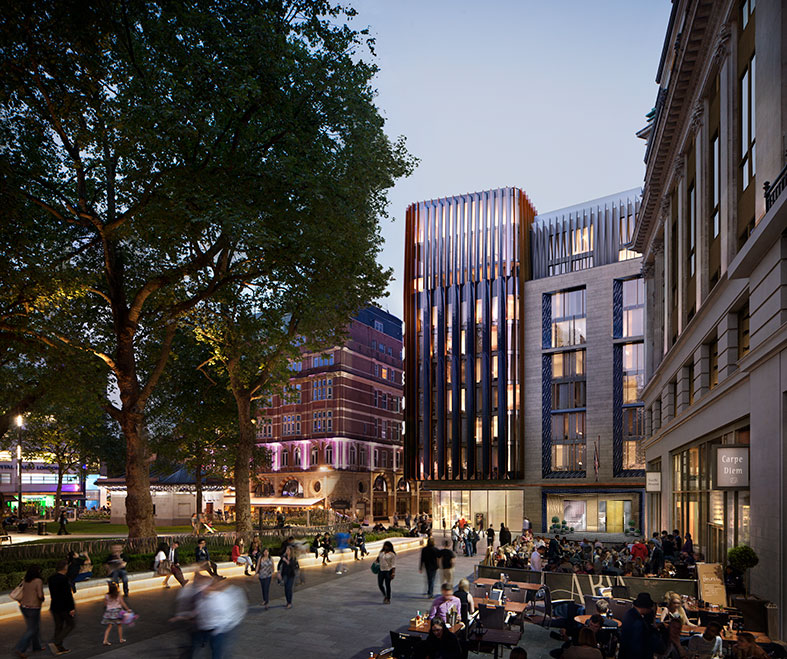 EH: We're always fascinated by hotels of this elegance, walk us from design concept to completion. Where did you start? Were there any design MUSTS you were careful to employ?
George:Historically, Leicester Square has been the theatre district of London. We really wanted to play into these roots in a spirited, youthful way. We thought about the function of the theatre in front of the house and back of the house, which really took the shape of the design direction.
Glenn: The Londoner is somewhat of a displaced atrium. A guest can go up 8 stories into the sky or they can go beneath street level to discover stories of endless hotel programming. The hotel has a subterranean quality which allows guests to not get distracted by the reality that surrounds them and truly immerse themselves at the moment. Or they can escape their inner sanctum and go up to the top of the hotel and look out onto Leicester Square in a bustling bar that feels like the center of the world. The hotel can really morph to the mood and energy the guest is feeling or gravitating towards and that is the idea that really spurred the entire hotel concept.
EH: Describe any challenges and how you overcame them.
Glenn: We designed the hotel as a series of dreams that take place over one night's sleep cycle. In 8 hours, a person could have 6 crazy dreams; we wanted to create that experience, with much less disillusion and with a heightened emphasis on the fun bits.  Our biggest challenge was creating a common thread that could fuse these spaces together while giving each environment enough room to tell their own story. We approached this by stacking the spaces, the dreams, on top of one another instead of blending them into one space. We wanted to give them each enough room to breathe and it also gives the guest the choice to choose what they want in that moment.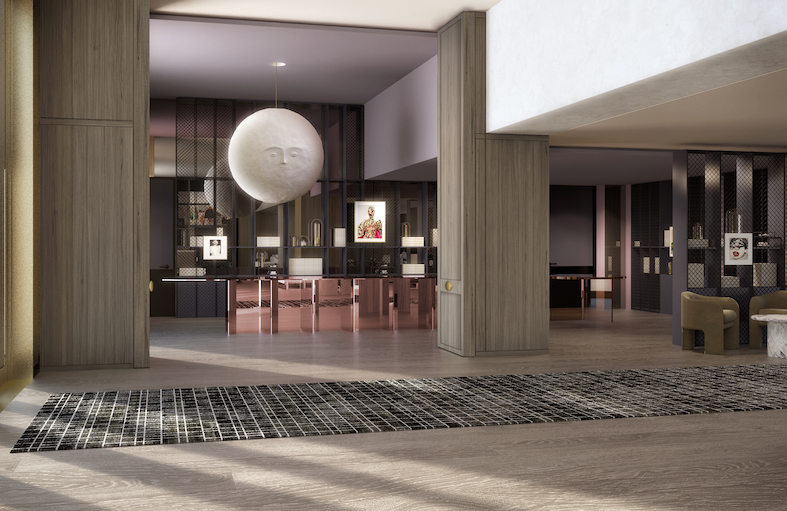 EH: Anything you tried that was new or a departure from other projects?
While we are accustomed to designing up into the clouds, The Londoner was our opportunity to design into the London skyline while also diving deep down into the earth. The building gave us a boundless opportunity to experiment with how we wanted to frame the guest experience and take down the pre-disposed barriers around how hotel spaces are and can be shaped. For example, we created a vessel of new experiences for the guest by placing important and active programming into the lower levels which can change the context of how people perceive and utilize the space. It may not sound luxurious, but that was the fun part, figuring out how we can utilize space in a new, clever way.
EH: What was the timeline?
Glenn: Over the past three years our team has gradually been bringing The Londoner to its full form. When we first started this project, we were actively working on three other projects based in London. They are all incredibly special in their own way and will all be opening quite soon. We feel quite connected to London and it is exciting to see all these projects come to life around the same time. While we can't talk about the other ones just yet, we can soon!
George: Our work in London and Europe has organically expanded over the years. Our re-design of La Samaritaine in Paris will be opening this coming April followed by other exciting projects soon to be announced projects. We are back and forth to Milan to meet with our furniture collaborators and preparing for another big year of collection debuts at Salone. It is a really exciting time at YP, which makes openings like The Londoner that much sweeter, to see our visions come to life.

EH: Who did you envision is the client for the spaces?
Glenn: When we think of the who is staying at The Londoner, we envision a world traveler who likes to entertain as much as they like to be entertained. They are adventure seekers but understand the importance of rest and self-care. Those who see the fun in dressing up just for the sake of it, or to the opposite effect are trying to step away from the world for a little while, The Londoner is for them. It is a multi-generational hotel with no specific age in mind because to us, that is just a state of mind.