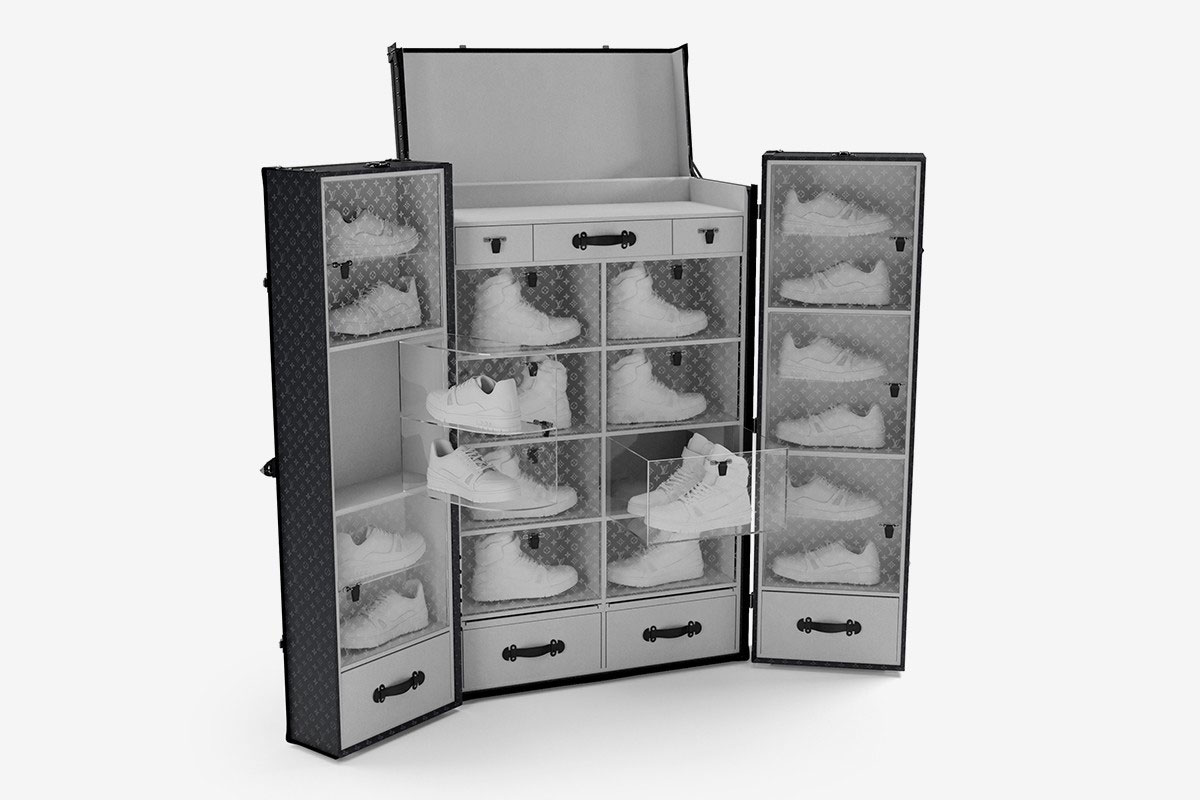 Louis Vuitton Just Dropped the Perfect Gift for Sneakerheads
Flaunting its specialty craft at trunk making, Louis Vuitton is updating its signature travel piece for a new generation. The French brand has announced the release of the new Sneaker Trunk, making its global debut during Art Basel in Miami on December 3. The massive grey monogram trunk is able to hold at least 6 pairs of low top sneakers and 8 high top pairs, with smaller drawers and additional compartments also included for further storage (for socks and stuff). The newest addition of the designer's extensive travel collection, the sneaker trunk (which is fully customizable) will be sure to inspire dedicated sneakerheads to proudly showcase their sneaker collections in the one of a kind contemporary display.
The Louis Vuitton Sneaker Trunk will be available on December 3.