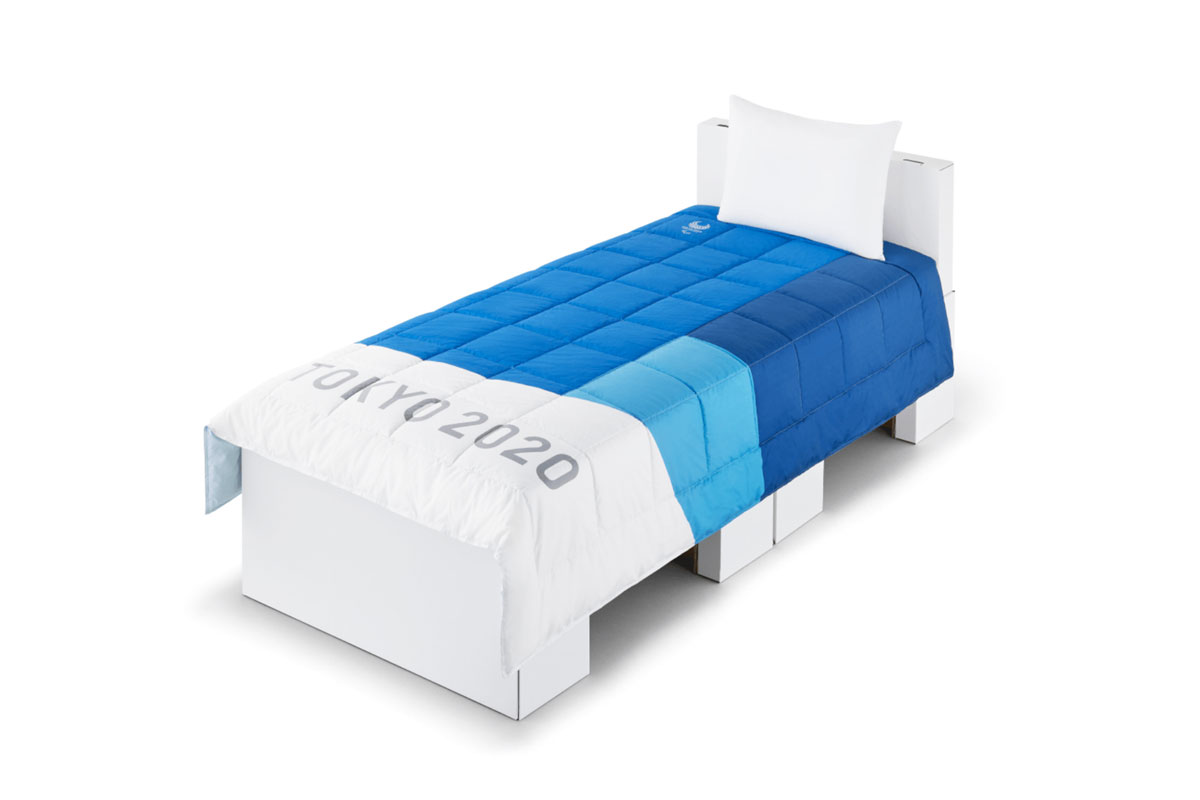 The Tokyo 2020 Olympics Will Provide Athletes with Cardboard Beds
Beyond all the glitz and fanfare of the summer games, the Olympics have a notorious reputation when it comes to sustainability. With all the fairly rapid and expansive construction required to host the world's top athletes and their supporters for the event (an estimated 500,000 people are expected to attend), the planning can have a devastating toll on the environment. But for the upcoming Tokyo 2020 Olympics, officials are pursuing an alternative method to limit the impact of the event.
Athletes competing in Tokyo 2020 will be sleeping on cardboard beds (18,000 will be made for the Olympics and 8,000 for the Paralympics) throughout the duration of the games. Each bed is made out of recyclable cardboard that can support up to 200kg, which is more than any registered competing athlete. The accompanying mattresses and pillows are made with polyethylene materials that are also recyclable and will later be repurposed into plastic goods. Further emphasizing this commitment to sustainability, each medal is being made from recycled products and the symbolic Olympic torch has been remade with upcycled aluminum.
For one of the biggest events in the world to making such a strong effort in limiting its environmental impact is a pretty big deal, and shows that sustainability at a large scale is indeed possible. The Tokyo 2020 Olympics will take place from July 24 – August 9.