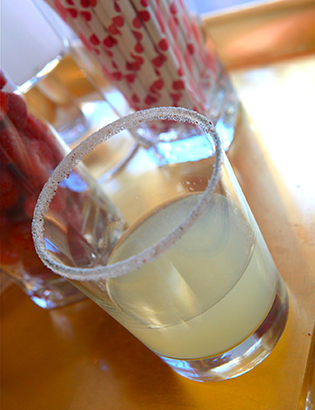 THE NEWEST FLAVORED VODKAS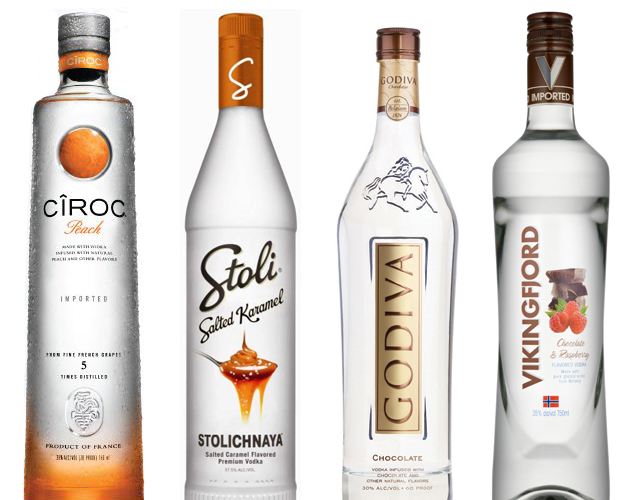 It seems like just only yesterday that the only flavor vodkas that were on the market were mandarin orange and lemon. Today, the liquor market is being oversaturated with flavored vodka as spirit companies have release a range of flavors like cake, peanut butter, bacon, chocolate and the list goes on. In fact, it's one of the current alcohol trend that here to stay whether people like it or not. Here's a roundup of some of the newest flavored vodkas to add some flavor to Summer's end.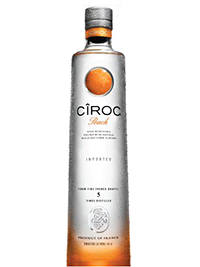 CIROC Peach
Peaches are a popular fruit, so it's a no wonder Ciroc decided to create peach flavor vodka to add to its portfolio. This ultra-premium vodka is distilled from fine French grapes grown in and infused with natural fruit flavors. Not only does Ciroc Peach has a peachy aroma, but it also delivers a luscious peach flavor with a velvety finish that Diddy is proud to have his name attached to the brand.
---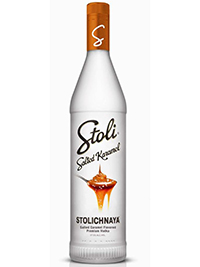 Stoli Salted Karamel
Being one of the first spirit brands to introduce flavored vodka to the world, Stoli continues to be a pioneer with its creation of Stoli Salted Karamel, the first salted caramel flavored vodka. Part of the brand's new line of indulgent flavors, this candy inspired vodka offers a perfect balance of sweet and savory due to the caramelized sugar and soft English toffee as well as the light saltiness that draws out the creamy caramel taste. It has such a smooth finish that it's perfect on the rocks or in a variety of mixed drinks.
---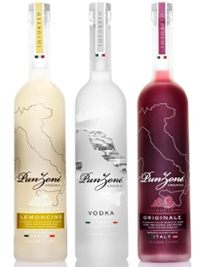 Punzoné Originale and Lemoncino
Crafted from organic wheat grown in northwest Italy, Punzoné is a newly launched organic ultra-premium vodka line produced by one of the world's leading wine specialists, Cantine Sgarzi Luigi, who decided to branch out into the spirit world. In its quest to break into the spirits sphere, they created three remarkably products, two which are flavored vodka. One is the Punzoné Originale, a red sangria and blood orange infused vodka. While the other flavor takes inspiration from the classic Italian liqueur, Lemoncino, made with vodka, white sangria and lemons.
---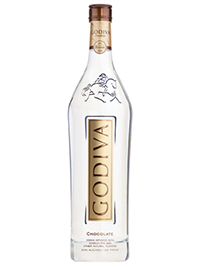 Godiva Chocolate Infused Vodka
Everyone loves to eat chocolate and now they can drink it in their cocktail as well since Godiva decided to broaden its horizons by adding Godiva Chocolate Infused Vodka to its repertoire. Distilled five-time and then mixed with this renowned chocolate has created a distinguishing spirit with a smooth sumptuous taste. It's one brand that chocolate lovers around the country wouldn't mind having on the rocks or in the ultimate Chocolate Martini.
---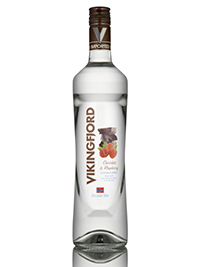 Vikingfjord Vodka Chocolate Raspberry
This Norwegian vodka brand combined a decadent treat of chocolate and raspberry to created Vikingfjord Chocolate Raspberry Vodka. Blended together with raspberry, dark chocolate and vanilla bitterness, it becomes smooth infused vodka with a luxurious taste that that bodes well in cocktails.
---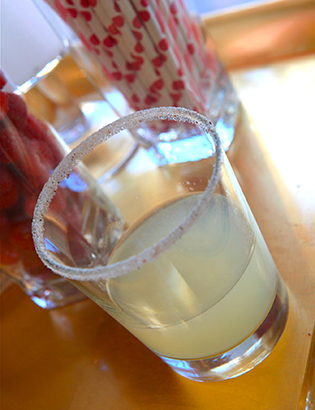 Heartbreaker
Created by Los Angeles Mixologist, Kylee Van Dillen
– 2 ounces Godiva Chocolate Vodka
– 1/3 ounce fresh lemon juice
Spicy sugar*
– Fresh red jalapeño chili pepper
*To create Spicy Sugar:
Ingredients:
2 parts sugar
1/2 part powdered red chili pepper
1/4 part cayenne pepper
Preparation:
1. Mix sugar, powdered red chili pepper and cayenne pepper in a small bowl.
Preparation:
1. Muddle one thick slice of red jalapeño chili pepper in a pint glass.
2. Add Godiva Chocolate Vodka and fresh lemon juice into pint glass. Shake well.
3. Double fine strain contents into a rocks glass rimmed with spicy sugared rim.
Ideal Serving Glass:
Rocks glass
Yield:
1 drink