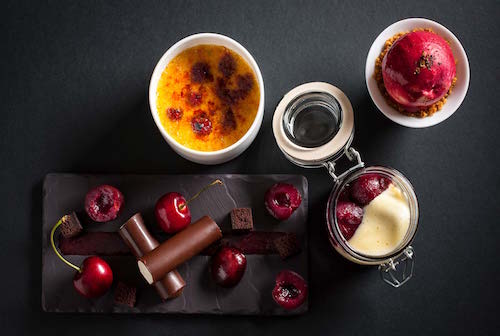 Tasting Menu NYC With Joe Cash
In a city of endless eats, sometimes one just has too many options — we narrow it down with the help of a chef. Joe Cash is the Chef De Cuisine at The Pool, one of New York City's premiere dining destinations. Cash has spent time working on top kitchens such as Thomas Keller's Per Se and Rene Redzepi's Noma in Copenhagen before returning to New York. 
Tasting menus can be a little tricky, some are too much, some too long, and some just make you want to walk out and head to McDonald's.  As a young chef you try to take away as much as you can from every dining experience good or bad, but as you eat your way through the city, the novelty begins to wear off and the only thing that really matters is: was it worth it?
Chef's Table at Brooklyn Fare – 431 W 37th St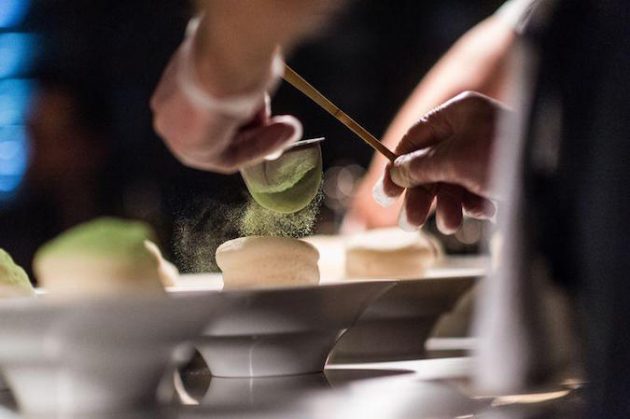 Photo: Courtesy of Brooklyn Fare.
"Chef Ramirez is the king of light food packed with flavor.  Focused around pristine seafood this luxurious menu is easily one of the best meals in the city.  Simply delicious."
Atera – 77 Worth St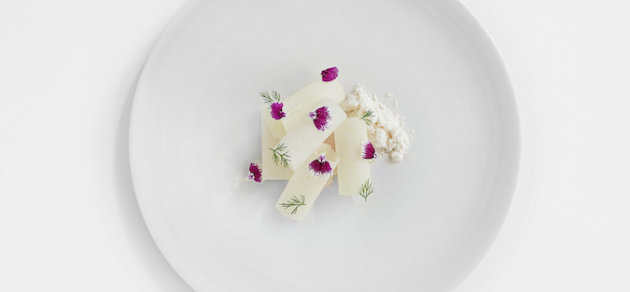 Photo: Courtesy of Atera.
"I really enjoy eating at Atera because it sparks my imagination, the flavors and techniques here push a lot of boundaries.  Smart, fun, and very tasty.  Go early and start with one of their amazing cocktails in the lounge."
Per Se – 10 Columbus Circle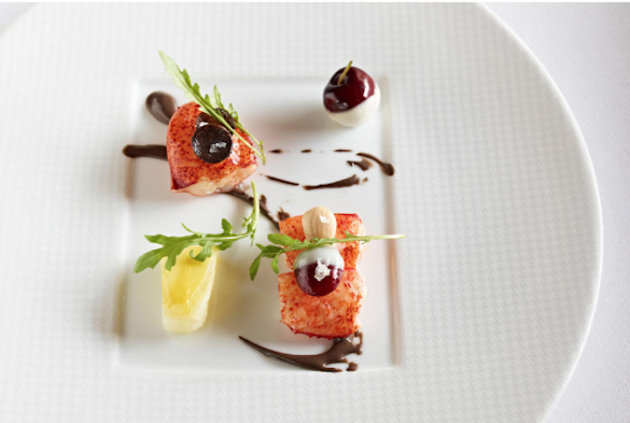 Photo: Courtesy of Per Se.
"To me, this is still home.  The place where I learned what it meant to be a chef. The extraordinary craft and care that goes into each dish shines throughout the entire meal.  With a new menu everyday, I love seeing what Chef Chow and the team dream up."
Jean-Georges – 1 Central Park West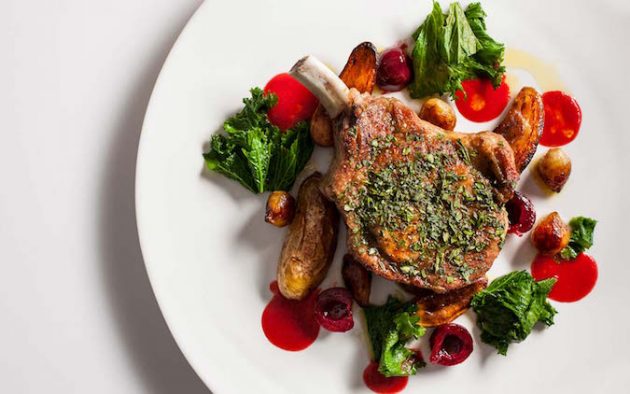 Photo: Courtesy of Jean-Georges.
"Jean Georges is a classic.  A beautiful room and wonderful food, I love the depth of flavors you find in his sauces and more than anything, I just wish I could eat the toasted egg yolk with caviar and herbs every day."