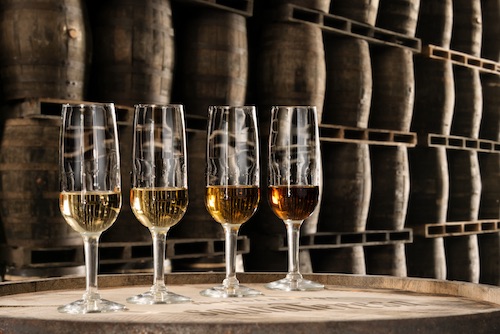 Summer's Here: Drink Some Rum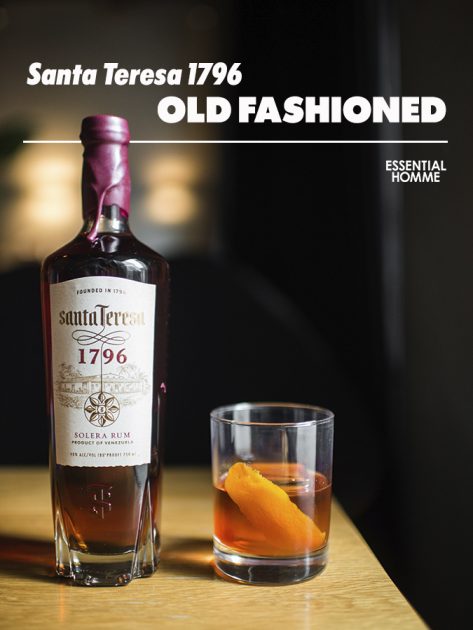 The sun is out and it's time for rum. Update your bar cart with some top-tier Santa Teresa 1796. Santa Teresa –Venezuela's oldest rum manufacturer at 220 years old — is the ultimate rum for the usual scotch or whiskey lover, and an optimal summer substitution. Whether you prefer to start off with it in a simple Old-Fashioned or finish of with an digestif on the rocks, you won't go wrong with Santa Teresa.
The flavor is an unforgettable oak fused with caramel and almond butter that will surely spoil your taste buds. The elegant blend is a result of the Solera method that is normally used in the production of premium brandy and sherry — this process consists of stacked rows of barrels holding rums of scaling maturity in a sort of waterfall formation. When a portion of the rum is drawn from the bottom, the rest of the liquid fills the space, making sure that the oldest combines with the youngest for a rich blend.
The beautiful process is the work of Alberto C. Vollmer's ancestors. His own addition to the family brand is the Project Alcatraz which employs hundreds of Venezuelan men from crime and recruits youth at risk of being pulled into gangs. Within 10 years, Santa Teresa has single-handedly lowered Venezuela's homicide rate by 90%. So have a drink for a cause.
Drink Santa Teresa 1796 on the rocks or in an Old Fashioned:
In a mixing glass: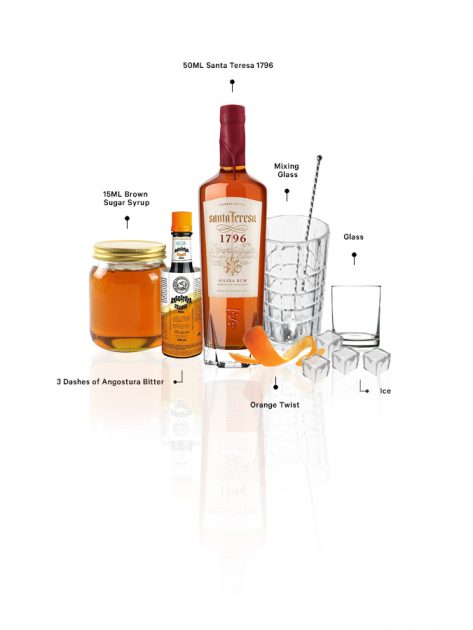 3 dashes of Angostura Bitter
15ML Brown Sugar Syrup (1 part water and 1 part brown sugar) 
50ML Santa Teresa 1796
Add ice and stir for 30-40 seconds 
Strain in a double old fashioned glass over a large cube of ice and then garnish with lemon and orange twist, pressing the oils into the drink
Salud!