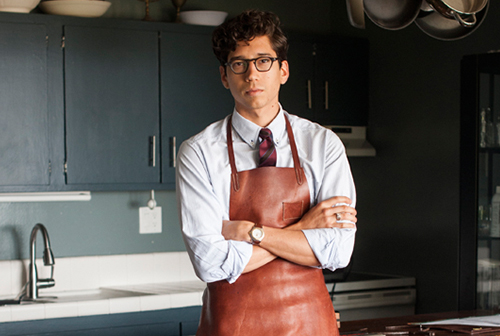 Southern Eyewear Craftsman Wesley Knight Brings Bespoke Back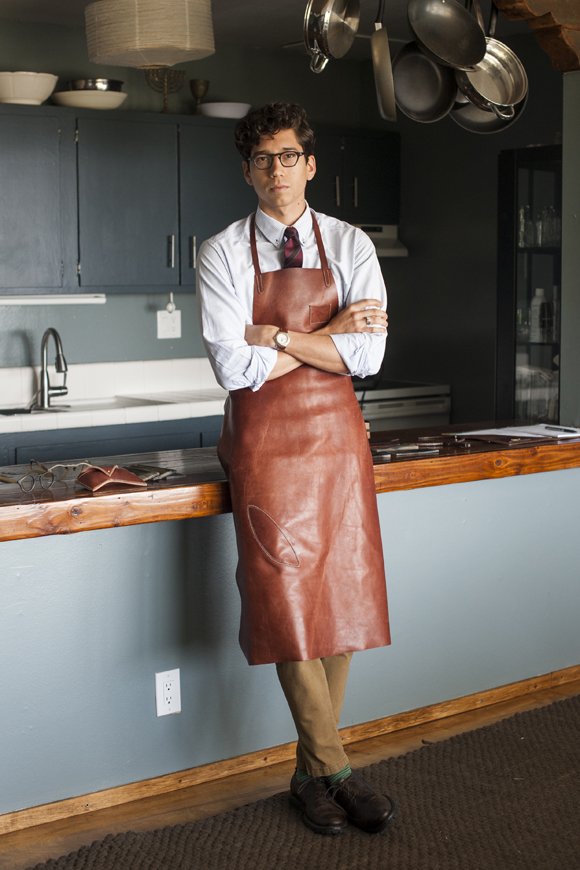 Image: Alex Crawford.
From playing with K'NEX at age 9 to handcrafting luxury glasses today, the incredibly talented Wesley Knight has perfected the art of eyewear design in an impressively short amount of time. "I have always been tactical with my hands," says the Texas-born, 25-year-old craftsman. "At 13, I discovered building with fabrics and learned to sew and crochet. My appetite for design and creating grew with age as my hands and eye developed."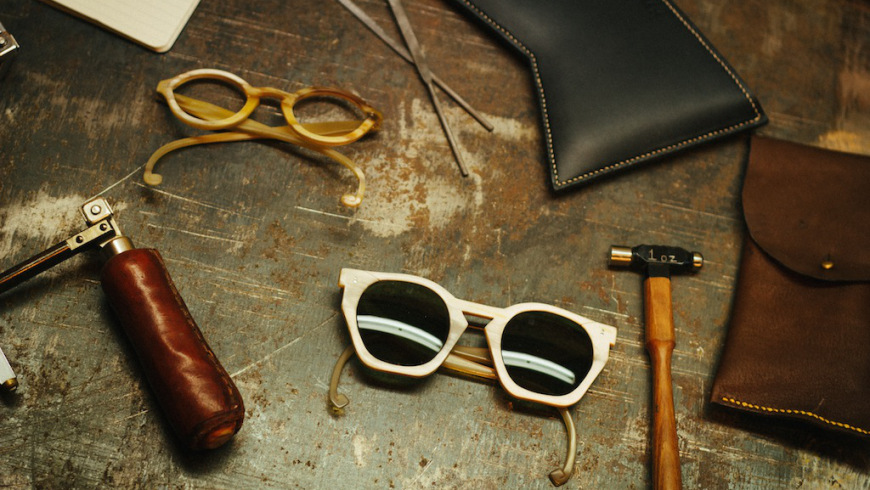 Image: Wesley Knight.
A philosophy major in college, Knight made his first pair of glasses for a class assignment. Completely self-taught, he used a method akin to the Socratic method, which allowed the learning artist to be fully immersed in the trial and error process. "I had to ask myself the right questions," he explains. "I knew I needed patterns, I knew I needed to cut that pattern out, I knew I needed hinges, rivets, and horn … Slowly, I began problem solving in each of these arenas, until I had a functioning horn frame." Eventually this experimentation would develop into an expanded exploration of eyewear design. When asked about his mentors, Knight mentions woodworker Debra Crane, college advisor George Grant, and his mother as people who have helped him throughout his creative journey. "I always valued her opinion. She would tell me if what I made was not what she knew I was capable of," Knight says specifically of his mother. "I think this is where my uncompromising standards in craft began to develop."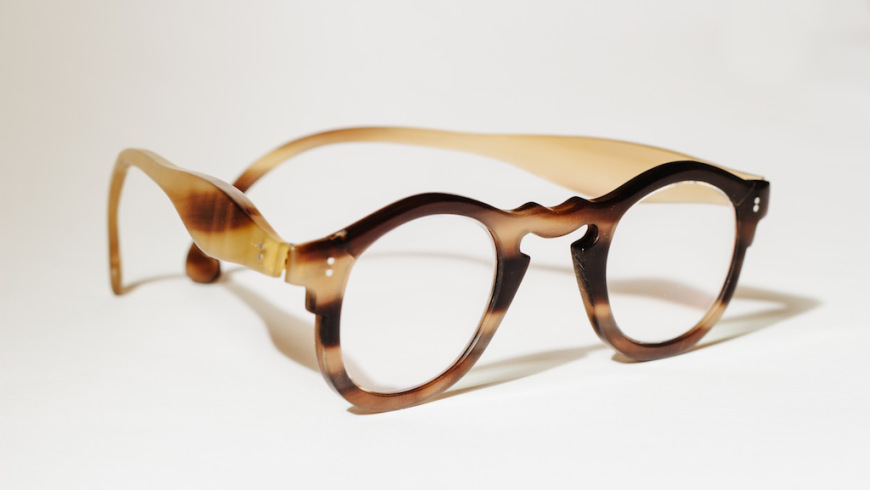 Image: Wesley Knight.
After finishing school in Nashville, Tennessee, the Southern craftsman went on to establish his very own eyewear brand and quickly found success due to his unique process—which stems from the close relationship between a client and a creative—and unique pieces. Knight's first step in his work involves an exchange of ideas and wishes from the wearer. Naturally it is a very intimate experience, but it is also his favorite and most rewarding part of the job, "My greatest joy comes from the multifaceted relationships with my clients as we create a functional object that empowers them," he says. "I especially love hearing what inspires them because this information will help me create an even more beautiful piece."
"
My appetite for design and creating grew with age as my hands and eye developed.
"
With the use of tools he created himself, Knight measures the individual's face and ears to make a pattern, recording their facial structure specifications. He recalls his most memorable client experience being with his very first customer: "I'll never forget the overwhelming emotions after my very first fitting with Harlin Sadler," Knight says thinking back. "His commission spoke life into my passion and future as an artist and creator. I am forever grateful for his investment." After discerning the needs of his customer, the young craftsman then begins the sketching stage, "I keep the room dark with the exception of my drafting desk, and usually turn on a favorite piece by Philip Glass," he says. "Sometimes I have a shape pre-imagined in my head and other times I simply start sketching and find inspiration from the contours of my client's face." Once his design is approved, Knight then spends upwards of 40 hours of dedicated and detailed work cutting, assembling, and polishing the piece all while ensuring the most complimentary and comfortable frame possible.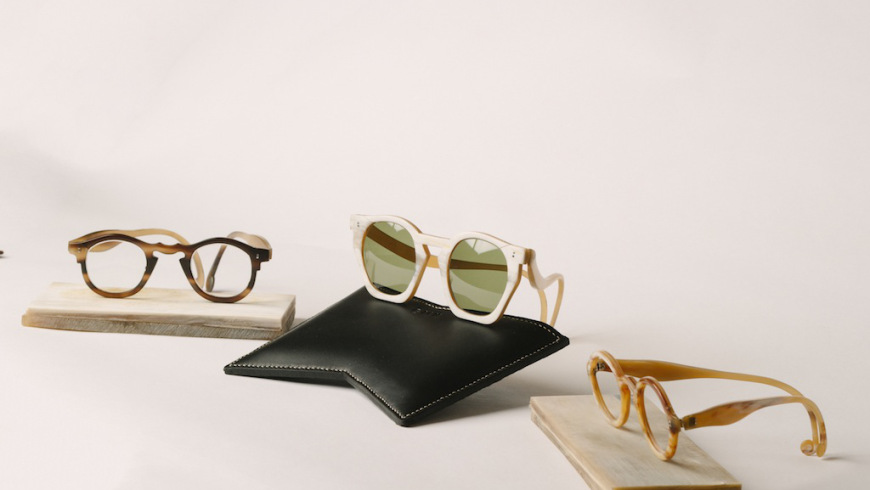 Image: Wesley Knight.
The result is a beautiful pair of personalized glasses from the finest materials to last a lifetime with a strong water buffalo horn frame; not just a personalized pair of glasses, but a unique experience that inspires wonder and thoughts of ditching mass-produced branded frames for the lavish oddity. Glimpsing into the future, the bespoke designer sees his brand expanding beyond eyewear. He smiles, "As I grow as an artist and craftsman, I will begin to reach into new realms of inspiration."