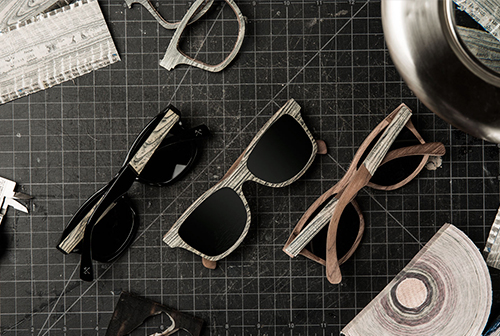 Shwood Stays True to its Roots with The Newspaper Collection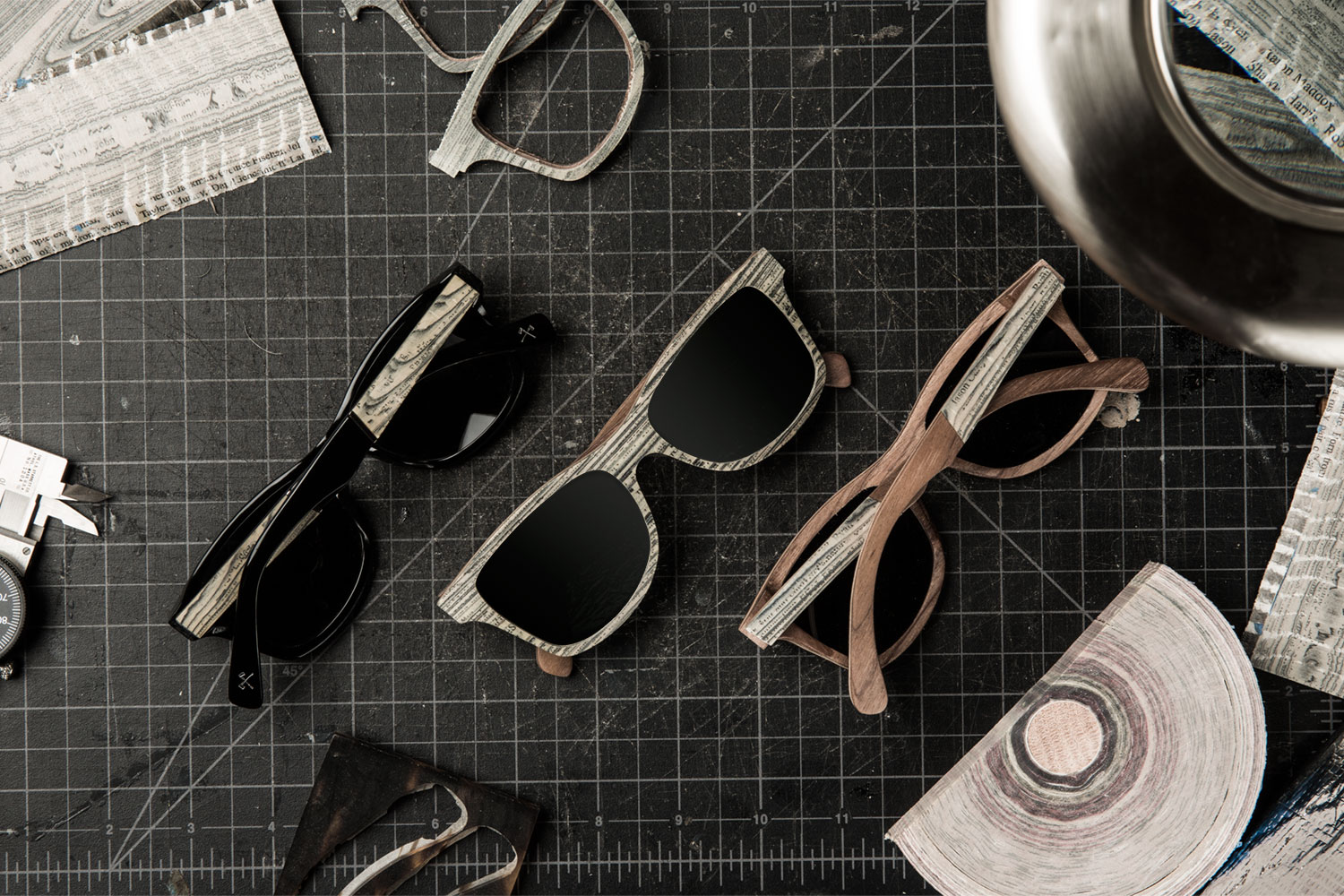 Image: Shwood.
Squinting while reading the morning paper? Not a pretty sight. Fellow four-eyed friends who haven't heard of Shwood will quickly fall in love with the unique eyewear made from beautiful woods that have been sustainably harvested from across the globe. Earlier this week, the Portland-based brand unveiled its latest project entitled The Newspaper Collection, a new material experiment involving the transformation, reconstruction, and repurposing with the goal of returning paper to something more similar to its original state. For the new line, newsprint is first wound up into a "log," which is then sawn into thin plies to reveal a unique, wood-like texture. The finished product is a pair of one-of-a-kind luxury sunglasses. The dense lines, swirling grain, and barely-there text make each pair truly stand out.
The Newspaper Collection includes three different versions of the brand's signature wayfarer-shaped Canby frame. The Fifty/Fifty Acetate and Wood Original styles both feature newspaper temple inlays and are available in sun and optical frames, while the Wood Select style features a full-frame layer of the unique material.
The Newspaper Collection is now available online.